Description
Get your taste buds ready for the Cruzan Foodie Goodie Box Winter Edition – a sampling of delicious holiday goodies from St. Croix, USVI!
Christmas in the Virgin Islands is a special time of year filled with one-of-a-kind specialty treats that you can only get during the festive holiday season. These mouthwatering Cruzan Foodie favorites fully highlight the holiday flavors of the V.I. and will have you singing Stanley and the Ten Sleepless Knights as you dig into each delicious item. What's even better is that priority mail shipping via USPS* is included with each Cruzan Foodie Goodie Box purchased!
In this Winter box, you can look forward to these five (5) mouthwatering goodies:
Holiday Specialty Treats
One (1) Black Cake – This rum soaked fruit cake is wildly popular during the Christmas holidays throughout the Caribbean and the V.I.
One (1) Sweet Bread – This traditional favorite in many Caribbean islands is half bread/half cake and FULLY delicious
One (1) Bag of Coquito Butter Cookies – Made with the coconut based alcoholic beverage popular during the holidays in the V.I.
3 Mini Guavaberry Tarts** – Made using the ever-popular guavaberry fruit used to make rum during the holidays (not to be confused with the guava fruit)
Cruzan Foodie Faves
Add-Ons
Is one bag of bush tea not enough? There's no denying that one sip of this bush tea blend immediately transports you to the Virgin Islands. Add one (1) bag of delicious V.I. Bush Tea to your order with the V.I. Bush Tea Add-On option. Click here to add to your cart. ***Please note this item cannot be purchased separate from the Cruzan Foodie Goodie Box. Individual orders will be cancelled. To order individual bags of bush tea, click here***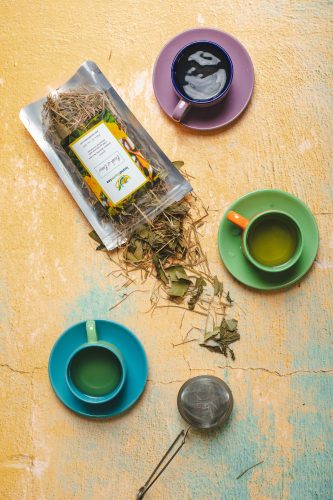 Fruit tarts have been removed from the Cruzan Foodie Goodie Box lineup due to the 7-day shelf life. These specific tarts are now available as an add-on where you can customize your tart combination to include your preferred flavors of Coconut, Guava & Pineapple. Please note you are ordering with the understanding that these tarts may arrive beyond the seven (7) day shelf life. If there are shipping delays caused by USPS, Cruzan Foodie WILL NOT be held responsible and NO REFUNDS FOR TARTS will be issued. Add 3 Fruit Tarts to your order by clicking here. Be sure to include a note at checkout with your preferred flavors. If no note is included with your order, you will receive one of each flavor: Coconut, Guava & Pineapple.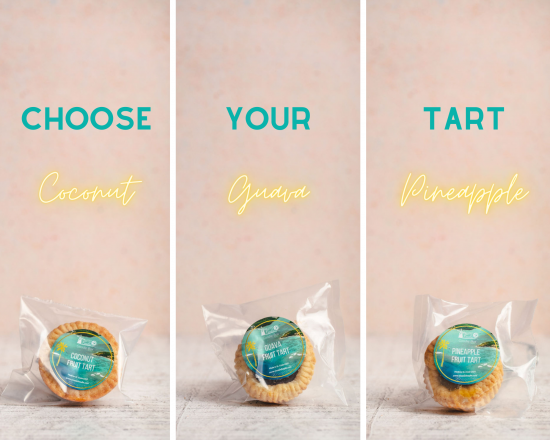 Based on availability and seasonality of the items, shipment of all Cruzan Foodie Goodie Boxes will begin on Friday, December 16th.
*Please note shipping to locations outside the United States may incur additional fees. Email info@cruzanfoodie.com if you are outside the US.
** Guavaberry tarts are made using the fruit and the rum, resulting in a longer shelf life than the regular fruit tarts.