Trinidad Carnival: 5 Must Try Foods
If you're one of the 35,000+ people heading to Trinidad Carnival 2019, you've been preparing yourself for a marathon session of parties (also known as a fete), parades & bacchanal! If this is your first time heading to this bucket list celebration, you're in for a time of your life. All inclusive fetes with countless drinks, local foods & hypnotizing music that is set to captivate you from the first pulsating beat. To ensure that your trip is complete success, you MUST seek out these 5 foods listed below during Trinidad Carnival 2019:
1. Bake & Shark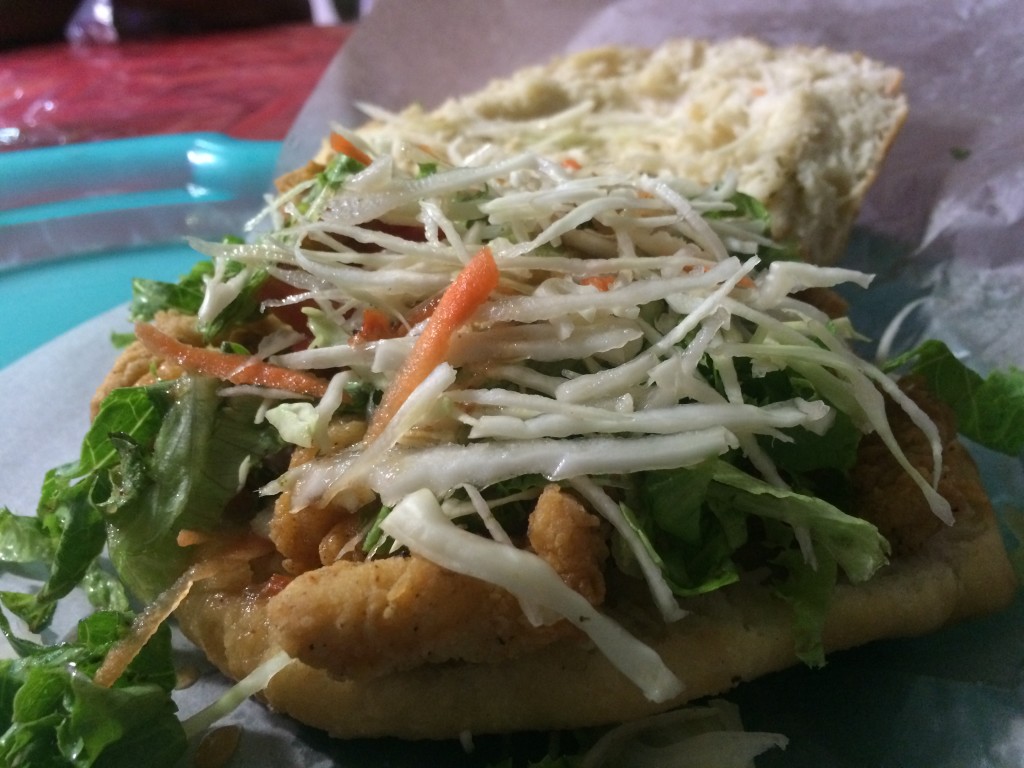 This handheld meal can be found throughout the island but locals will tell you the best bake & shark is found down on Maracas Bay Beach. After Carnival Monday & Tuesday, many carnival goers will make their way to this beach to unwind before heading back home and to get their hands on the most sought after meal on island. The bake is the starch component of this dish, a light and airy fried flatbread of sorts that is sliced in half and filled with well-seasoned fried shark meat. You can pile on a number of toppings such as lettuce, tomato, onions, pineapple and a slaw mix. Top it off with a variety of sauces like tamarind, garlic or their ever popular shado beni, which is similar in flavor to cilantro but with a more potent & intense flavor. Do this and you've got yourself the perfect meal. Pair it with an ice-cold beer or a local drink and you'll be set for life (or at least for that moment in life)! The line wrapped around Richard's Bake & Shark Stand at Maracas Bay Beach can attest to its popularity with locals & tourists alike but be sure to check out his big sister Patsy a few booths down during your time at Trinidad Carnival 2019. Richard had to learn from someone right?
2. Doubles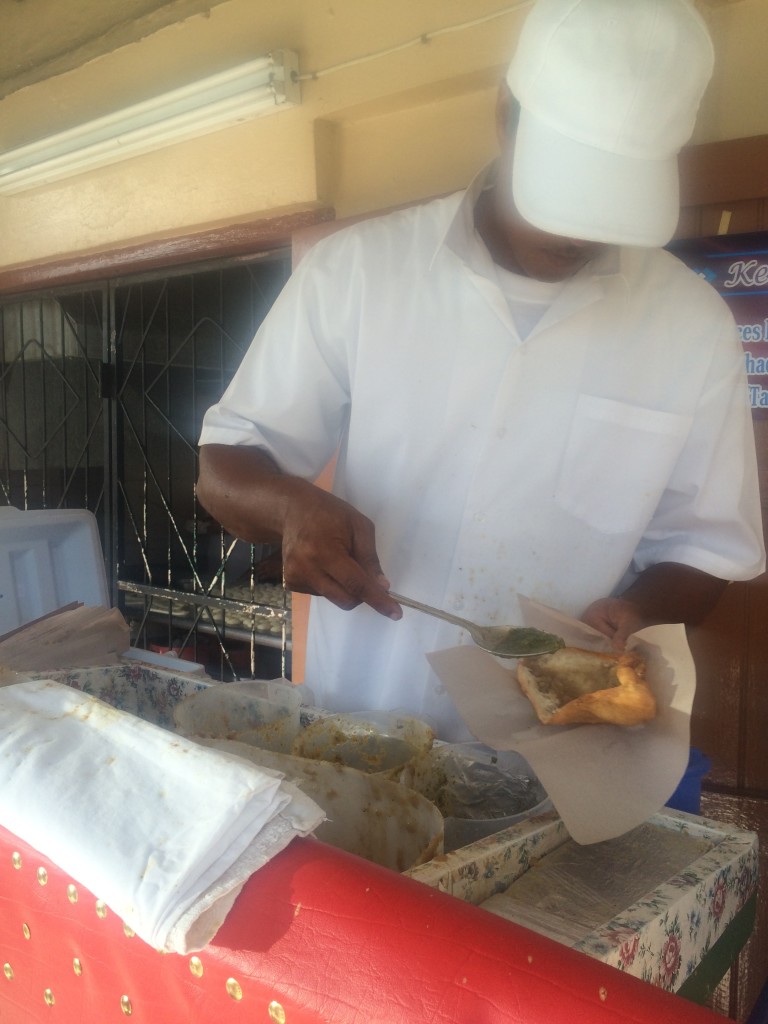 No trip to T&T is complete without 4-5 doubles being purchased on the side of the road and being consumed in one sitting! This sandwich comes together by taking two bara (fried flat bread made of flour, baking powder, salt, and ground turmeric) and filling them with channa (curried chick peas), mango and/or tamarind sauce and shado beni. No doubles are complete without a healthy heaping of pepper sauce. Mild, hot or extra hot, either way you won't be doing your doubles any justice by eating it without any pepper sauce. The Trini food gods will look down on you so do yourself a favor & get it with some pepper sauce! Stop in at Ken Doubles & Pies near Piarco Airport in Port of Spain for some of the best doubles in the area.
3. Curried Crab & Dumplings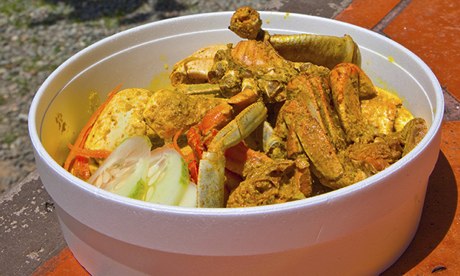 Many carnival goers opt for a couple days of relaxation on Tobago after the festivities of carnival. No trip to Tobago is complete without a bowl of curried crab and dumplings that will make you disregard red meat for life! As the island's signature dish, you're sure to find a number of vendors down on the beach selling this. While it may not be appealing to the eye with its large crab claw pieces and chunks of dumpling in a yellow/green curry sauce, it's worth the time and effort it takes to work your way through the bowl. Load up on napkins and exude a bit of patience when working on the crab. You're in for a royal treat with a dish that will have you begging for more once you're finished! Find some of Tobago's best curried crab & dumplings anywhere along Store Bay Beach. Between Sylvia's Food Shop, Miss Joycie's, Miss Esmie's, Alma's, Miss Trim's or Miss Jean's, one of these ladies will surely serve you up a hot bowl of this curried goodness after Trinidad Carnival 2019 has depleted all your energy.
4. Khurma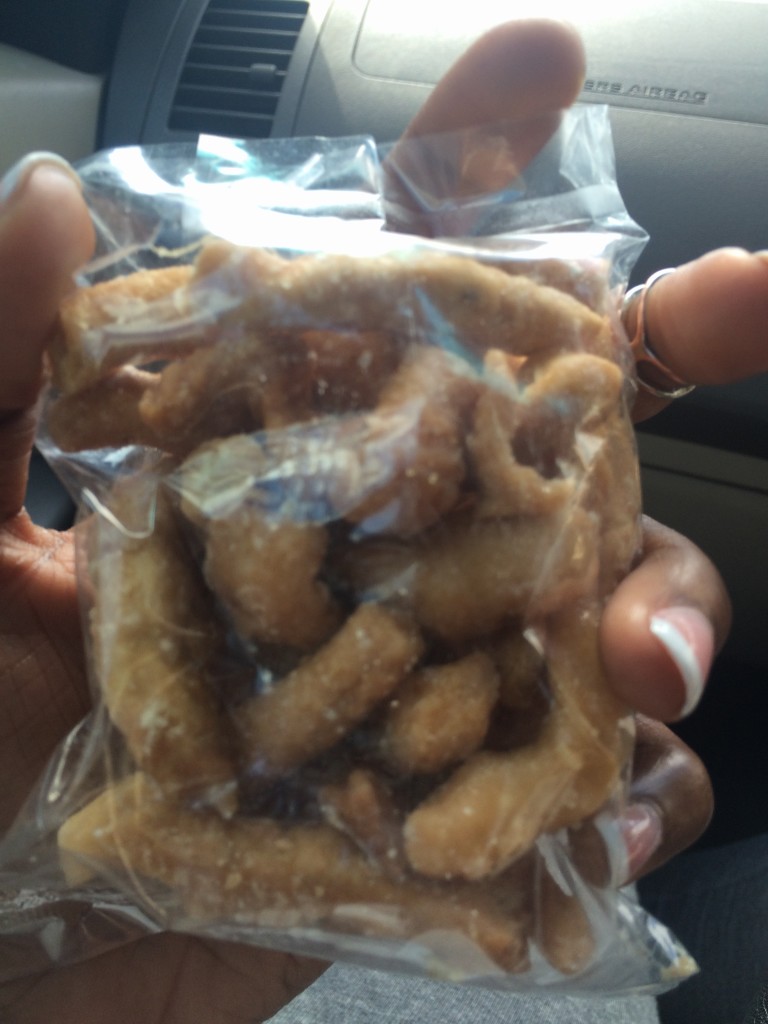 This highly addictive treat is a well-known Trini delicacy with East India origins. Made from ground chickpeas, ginger and spices with a light sugar coating, it can be found in local grocery stores, pharmacies and gift shops on the islands. Popular among kids and adults, it comes in both hard and soft forms. The hard form is more prevalent on the island due to the longer shelf life. Grab a pack or two (or twelve) & throw them in your bag before you hit the road for a fete because it comes in handy as a fulfilling snack when the hunger pangs hit!
5. Roti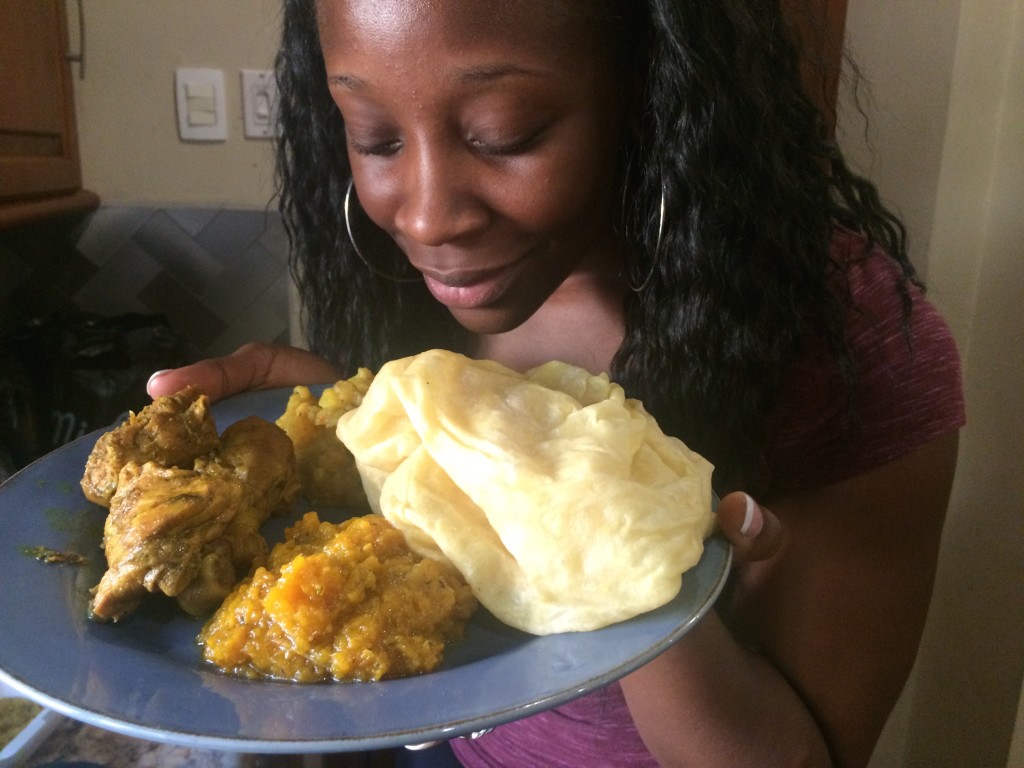 By far, this is the most sought out food in Trinidad and a national staple. If you ask around about who has the best roti, it's sure to cause a huge debate with the locals. With its origins from East India, the term roti means "bread" and is typically served in a wrap so it can be easily eaten on the go. A variety of curried meats such as chicken, beef, conch and shrimp are loaded into the roti along with potatoes, channa (curried chick peas) and accompaniments such as pumpkin or eggplant. Paratha roti also know as "buss up shut" is one of the more popular options of roti in Trinidad. Rich and flavorful with a crispy outside and small patches of light browning, it is cooked on a round flat metal griddle called a tawa, giving it a light and flaky texture. The other popular option, sada roti, is the simplest roti to make and is often eaten at breakfast. You cannot touch down in sweet, sweet T&T without making your way to one of the island's many popular roti shops. The Roti Cafe in Santa Cruz is perhaps one of the best roti shops around. A trip from downtown Port of Spain to #194 Saddle Road is worth the time, effort & winding roads that will take you there! Here, you will find the curry has a kick, the pumpkin is sweet & the paratha melts on your tongue.
Trinidad Carnival 2019 is ready for you but the real question is are YOU ready for Trinidad Carnival 2019? Ready or not, make sure to check these items off these 5 must try foods from your list. Your taste buds will praise you for it!