ICYMI: Cruzan Foodie Experience Festival Edition
Cruzan Foodie Experience Festival Edition was nothing I could have ever imagined as an inaugural event during the 2019-2020 Crucian Christmas Festival season on St. Croix. In collaboration with Sunkissed USVI, this event was about doing these three key things – Eat, Drink and Wuk Up!!! Sponsored by Cruzan Rum and Mutiny Island Vodka, this premium all-inclusive event was the first of its kind on St. Croix for the festival season, drawing visiting guests and locals to enjoy great food, boozy drinks courtesy of 2017 Stoli Mix Master of the US Virgin Islands Jahmani Johnson and a host of other amazing surprises throughout the evening. Press play below to see how Cruzan Foodie Experience Festival Edition unfolded on Friday, January 3rd at Too Chez.
Thanks to our various sponsors, a number of prizes were won throughout the night. In true Cruzan Foodie Experience fashion, guests were given a raffle ticket upon entry to the event with the option to purchase additional tickets to increase their chances of winning. All proceeds from raffle sales are donated to the Patrick & Amelia Williams Opportunity Fund – a scholarship established through St. Croix Foundation in honor of Anquanette's grandparents to support first-generation Crucians attending college. Five lucky winners received $75 gift certificates courtesy of Crucian Gold. One winner took home itiba Beauty Prize Pack featuring the popular mango line complete with body soap, lotion, hair & body oil and body scrub. Two winners received swag bags from our title sponsors, Cruzan Rum and Mutiny Island Vodka! Last but not least, one lucky winner received a one-night stay at the newly renovated Caravelle Hotel & Casino.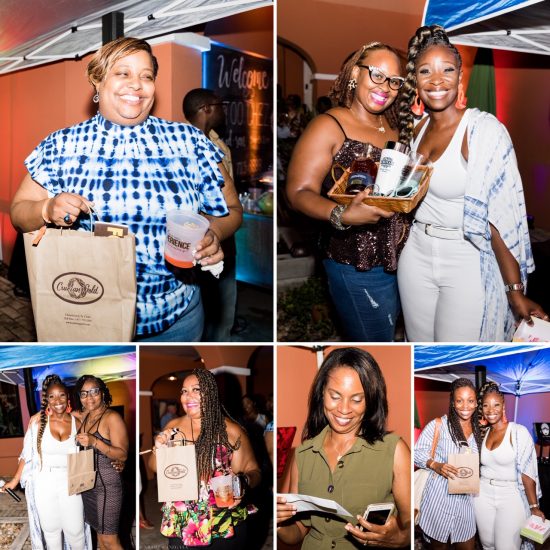 DJ Infamis of Syndicate Sounds kicked off the night with all the music needed for everyone to WUK UP including a throwback Calypso segment featuring Jam Band, Vio International, Xtaushan Band and much more! DJ Mojo of Mojo Vibes Entertainment rounded out the night with plenty vibes ranging from hip-hop, calypso, R&B, and soca.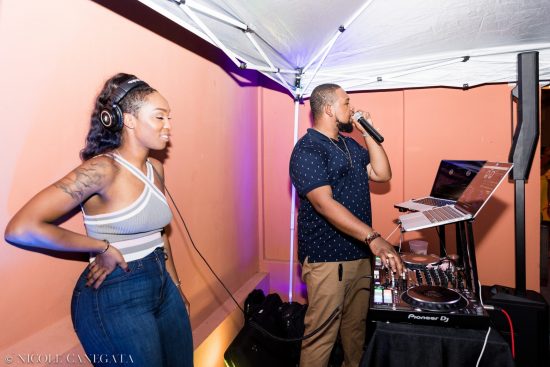 It can't be a Cruzan Foodie Experience without a take-home gift. Each guest left with a bright colored organza bag filled with a branded Festival Edition shot glass, a Mutiny Island Vodka recipe card and one mini bottle of flavored Cruzan Rum and Mutiny Island Vodka.
A huge thanks goes out to all of the event sponsors: Southern Glazers Wine & Spirits, Cruzan Rum, Mutiny Island Vodka, Crucian Gold, itiba Beauty and Caravelle Hotel & Casino! I'd also like to thank Sunkissed USVI for her collaboration for this event. Cruzan Foodie Experience Festival Edition could not have happened without you!
To see all the images for the event, head to event gallery on Facebook here. To keep up to date with all my upcoming events, be sure to subscribe to my website at cruzanfoodie.com. You can also find me on Facebook, Instagram and Twitter where you can follow me and like my page to see all the Cruzan Foodie happenings in and around the US Virgin Islands, the Caribbean and beyond.
Until Next Time,
Q the Cruzan Foodie
* All images are courtesy of Nicole Canegata. All Rights Reserved | Unauthorized Use Not Permitted | Photos cannot be altered, manipulated, printed (without copyright release certificate) or provided/sold to third parties without photographer's consent.