Why You Shouldn't Visit Denmark in the Winter
To visit Denmark has always been a travel bucket list destination for me. Being born and raised in St. Croix, U.S. Virgin Islands, I was reminded daily of the Danish influence throughout the island through the architecture, restored plantations & cobble-stoned streets. When the opportunity came about to visit Denmark during my time living abroad, I jumped at the chance to visit a place reminiscent of home that was almost 5000 miles away! The long weekend trip to Copenhagen, the country's capital, was booked for early March and I figured it couldn't be THAT cold, right? Boy was I wrong…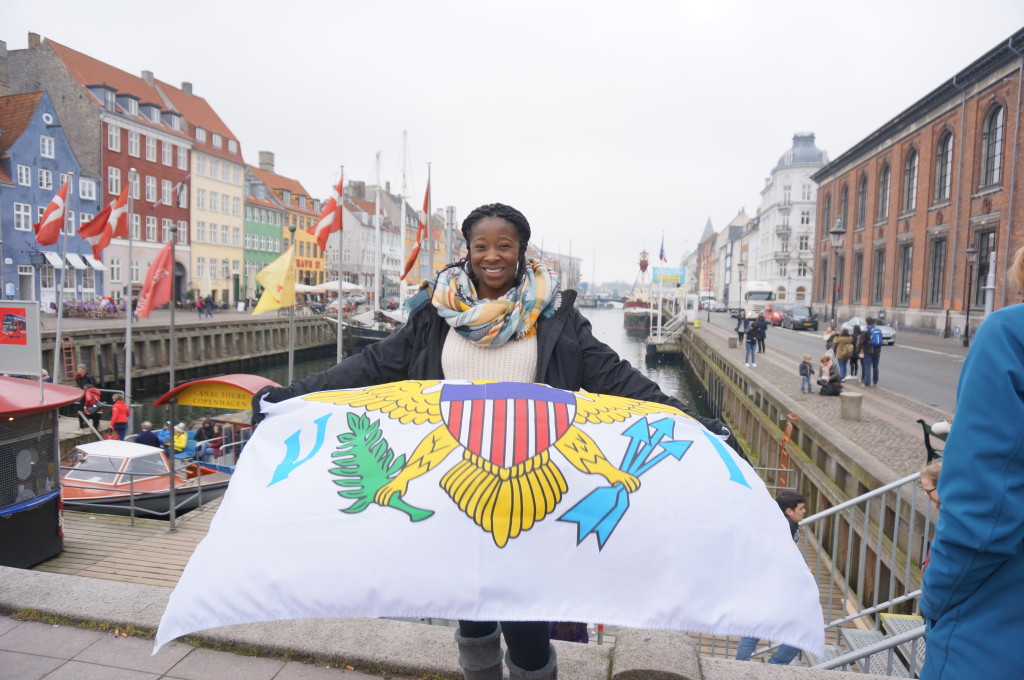 The moment I came off the plane and the chilly air whipped about my face, I immediately thought, "This island girl is going to DIE from the cold in Copenhagen and what will they tell my mother?" Yes it was a bit of an extreme thought but try to remember that I'm a Caribbean girl, born and raised. To top it off, I live in Miami, probably the most tropical metropolitan city in the United States where 65ºF is considered light scarf and boots weather so when I was faced with 2ºC weather (read 32ºF), I was sure this was where my life would end. Nevertheless, I suffered through the bitter cold weekend in this captivating city and this is the part where I share my "suffering" with you. Here are 4 reasons why you SHOULDN'T visit Copenhagen when it's 0ºC!
It's Cold as ___________(Fill in the blank with your choice of expletive here)
Did I mention it was cold? Copenhagen weather during November to March range from 5ºC to -12ºC and lower. Your body is working harder in the cold since it's working overtime to maintain the warmth escaping you but as you explore the sights and stroll up and down the quiet streets, the city takes on a different view. While the city is cold in temperature, it's still warm and inviting as the Danes are generally kind folks (until you get into the bike path). The city is active, with plenty of walking and biking as the preferred modes of transportation and once you keep moving, you don't realize how cold it is. The streets and sights are less crowded, attractions, accommodations and flights are way cheaper, although the fabulous, colorful gardens of Copenhagen, like Tivoli Gardens, are closed through April. You get my drift though – If you don't mind the cold weather, Copenhagen in March is not a bad idea. Check out how I braced the cold weather in the video below.
Grød
You're probably wondering what the heck is grød especially since it has a weird "o" with a slash running through it. Grød is Danish for porridge and when it's particularly cold, nothing warms you up better than a bowl or cup of something hot that can fill you up in no time. In Copenhagen, there is a restaurant of this name called Grød and guess what types of food they serve? Yep, Danish porridge and loads of it!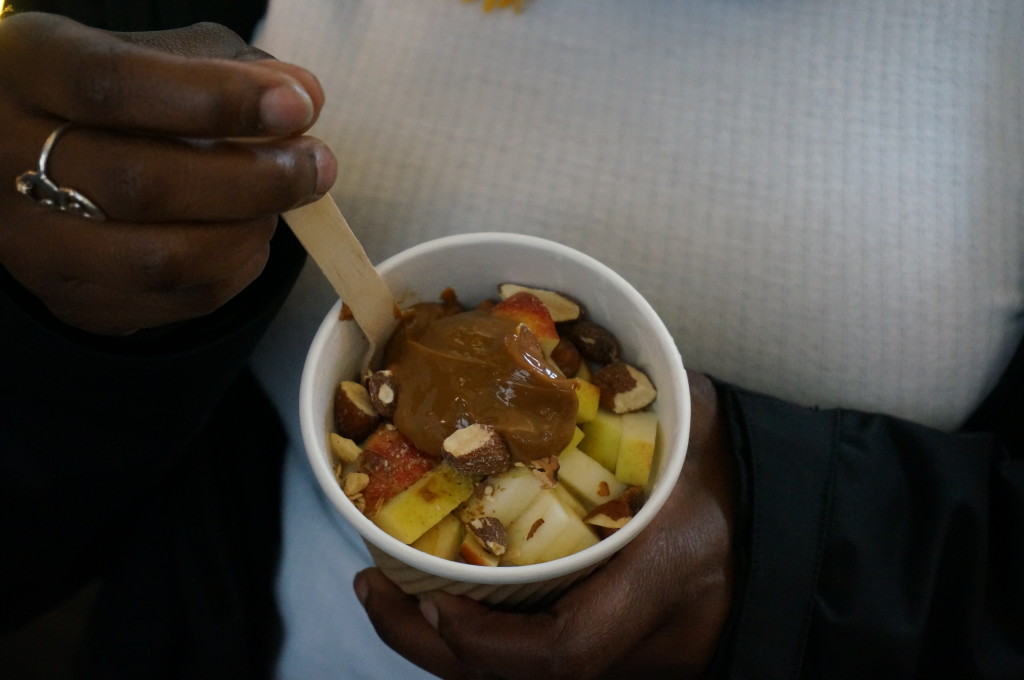 Using seasonal ingredients and creating a warm, inviting atmosphere at the Torvehallerne Food Market near the city center, it's best to enjoy Grød's mouthwatering bowls of porridge when the temps are rather nippy. I was lucky to enjoy their porridge with dulce de leche, diced apples and roasted almonds on two separate occasions and each bite was better than the last. Take me back to Grød stat!
Afternoon Tea at The Tower in Christiansborg Palace
There's nothing like nice cup of tea or a whiskey- laced coffee on a cold day! Pair that with petite, rich and savory patisseries from world-renowned Danish chef, Rasmus Bo Bojesen, while overlooking the city and it's winner winner chicken dinner! The Christiansborg Palace Tower is the highest tower in Copenhagen at 106 metres tall and boasts breathtaking views of the city's rooftops! Access to the tower is free but who wants to just visit the top of the highest building in the city on a cold day and head to the next tourist attraction? Not Cruzan Foodie, that's for sure. Enjoy Bojesen's modern organic confectionery like:
Citron Kage – Lemon tart pastry
Kraensekage – Traditional Danish pastry often enjoyed on New Year's Eve with a glass of champagne
Flødebolle Med Hindbr Crem – Raspberry crème filled chocolate puff
Bojesen's Chocolate Layer Cake –Layer cake with vanilla crème brûlée, cocoa nibs and raspberries fillings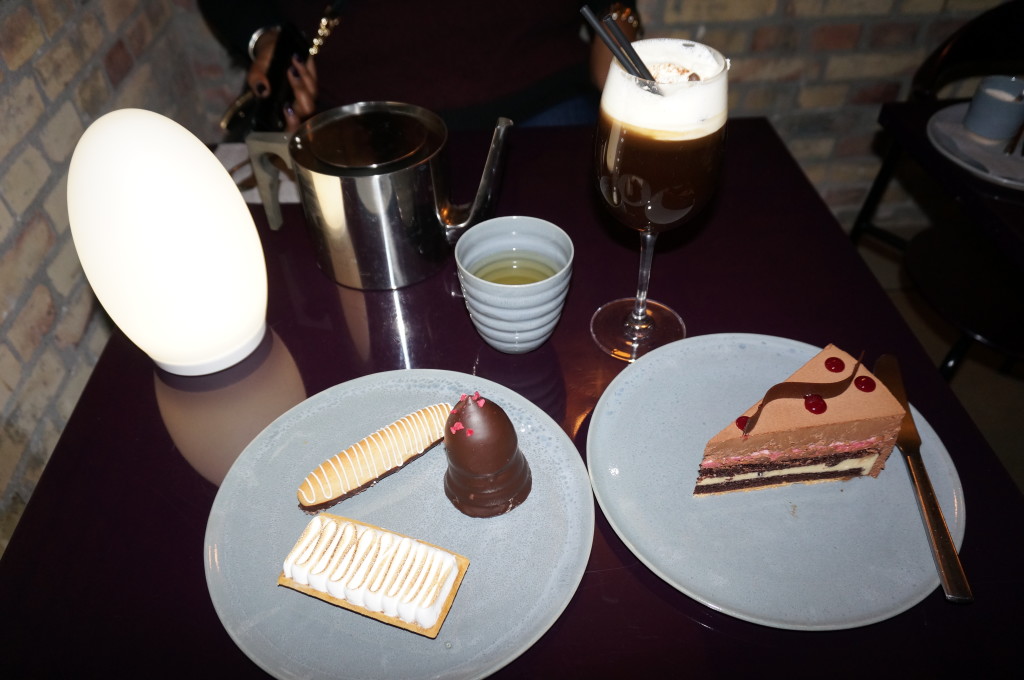 Securing reservations for afternoon tea at The Tower at Christiansborg Palace during the warmer months are particularly challenging but during the colder months of the year, getting a reservation is a piece of cake (pun intended)! Perhaps the tone of this post is changing…
Craft Beer from Heaven
No trip for Cruzan Foodie is complete without visits to a craft beer pub, specialty store, craft beer bar and the local supermarkets in search of the good stuff. Copenhagen was no different. Even with the cold and rain I encountered on the trip, I was able to visit 3 distinct craft beer locales that assured me that the Danes know a thing or two about craft beer. After all, the fourth largest international brewery group in the world, Carlsberg, was established on a small hill right outside of Copenhagen. Ølbutikken, Mikkeller & Friends & the specialty Belgian Lambic bar located within Mikkeller & Friends each had their own unique style but all presented prime craft beers that would make any beer aficionado a happy clam! Ølbutikken is a small specialty craft beer store run by the coolest guy in town, Morten! If there's a specialty beer from a Danish brewer that you're looking for, there's a 98% chance that he'll have it in store.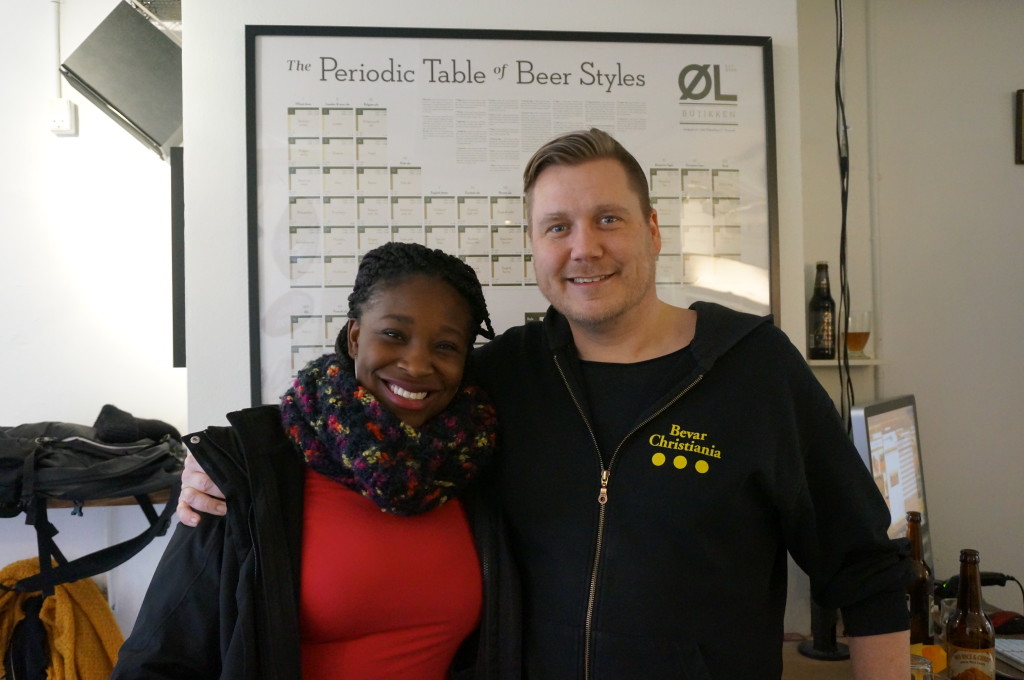 Mikkeller & Friends is the craft beer stop you HAVE to make when you visit Copenhagen. Its funky, artsy décor combined with the 40 artisan brews on tap makes it a craft beer haven (they also have free wifi – SCORE)!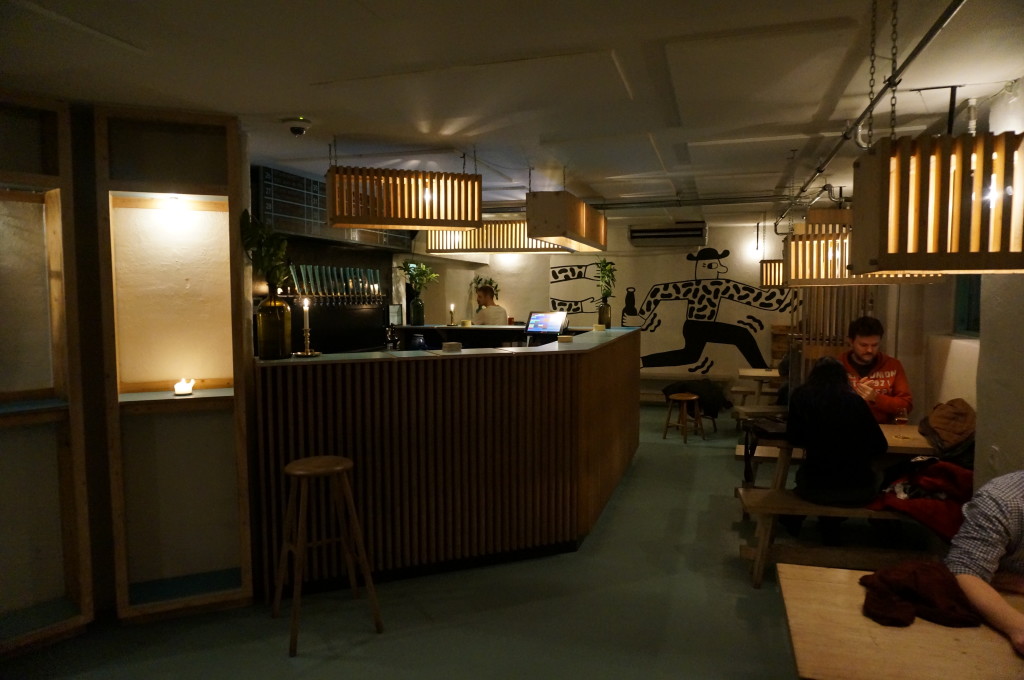 Last but not least, the awesome guys of Mikkeller are exploding taste buds in Copenhagen with their newest addition to the family – a traditional, Belgian Lambic bar in Copenhagen! You'll find a different vibe and assortment of brews on this side of the bar ranging from Mikkeller brewed lambics on tap to bottled lambics from all over the world!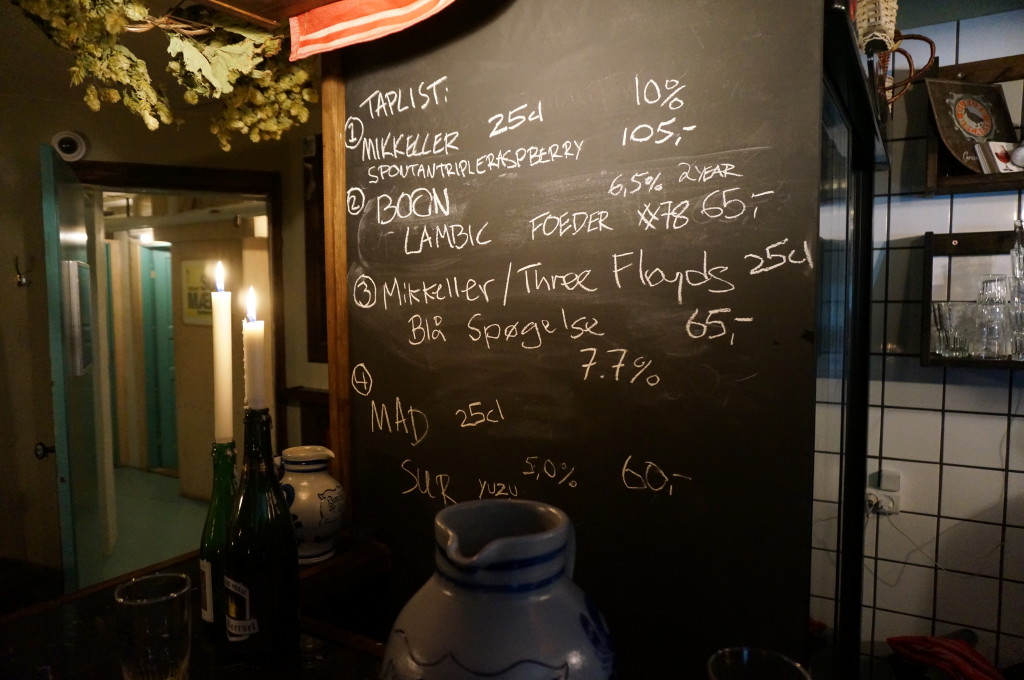 Maybe Copenhagen before April isn't too bad of an idea? While it may not be the first choice for most travelers, it can still be an option. Perhaps these 4 reasons could be seen why you SHOULD visit this historical city when the temp drops. Like they say in Denmark when making a toast with drinks, "Skål!"
Until Next Time,
Q the Cruzan Foodie