Craft Beer Dinners – The New Wine Pairing Dinner
To say craft beer dinners are all the rage now would be an understatement. With the unprecedented growth in the craft beer industry over the past few years, restaurants, chefs and festivals are focusing more on pairing foods with craft beer than they do with wine. A recent article from Citizen-Times highlights how matching beers and food is big in restaurants in Asheville, North Carolina. It's no secret that when people think of placed for craft beer, Asheville is one of the top 5 cities in America that comes to mind.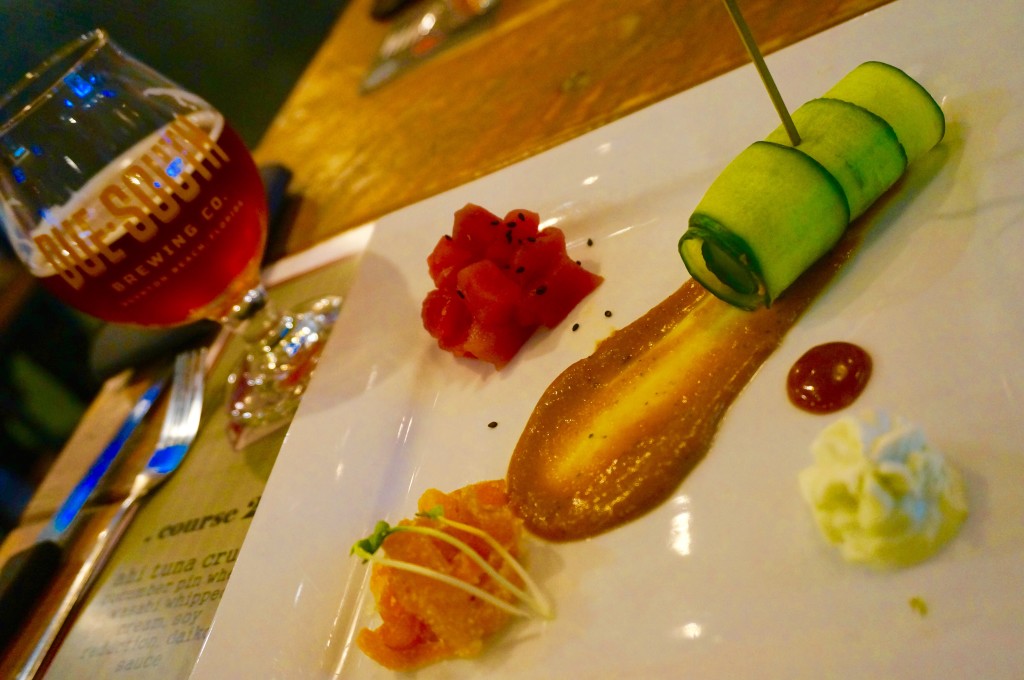 Craft beer dinners are also on the rise in up and coming craft beer cities such as Tampa, Miami, Atlanta & Nashville. Craft beer dinners can introduce those who aren't fans of beer in general to a way that they can actually enjoy the wide range of tastes within craft beer. In my recent travels abroad, I've come across a number of craft beer brewers, bottle shops and pubs that focus on food pairings with craft beer. Gone are the days of your mass produced beers in Spain, Denmark & United Kingdom. Beers are no longer seen for only drinking at sporting games or downing after a long day at work. People are now utilizing prime ingredients and developing unique brewing methods to produce small batch beer that has a range in flavor, style and body.
Check out this craft beer dinner experience in South Florida that left patrons wanting more and read more about the four W's of this unique dining experience that will have you thinking about craft beer in a whole new light.