Decadent Sweet Sixteen for A Taste of St. Croix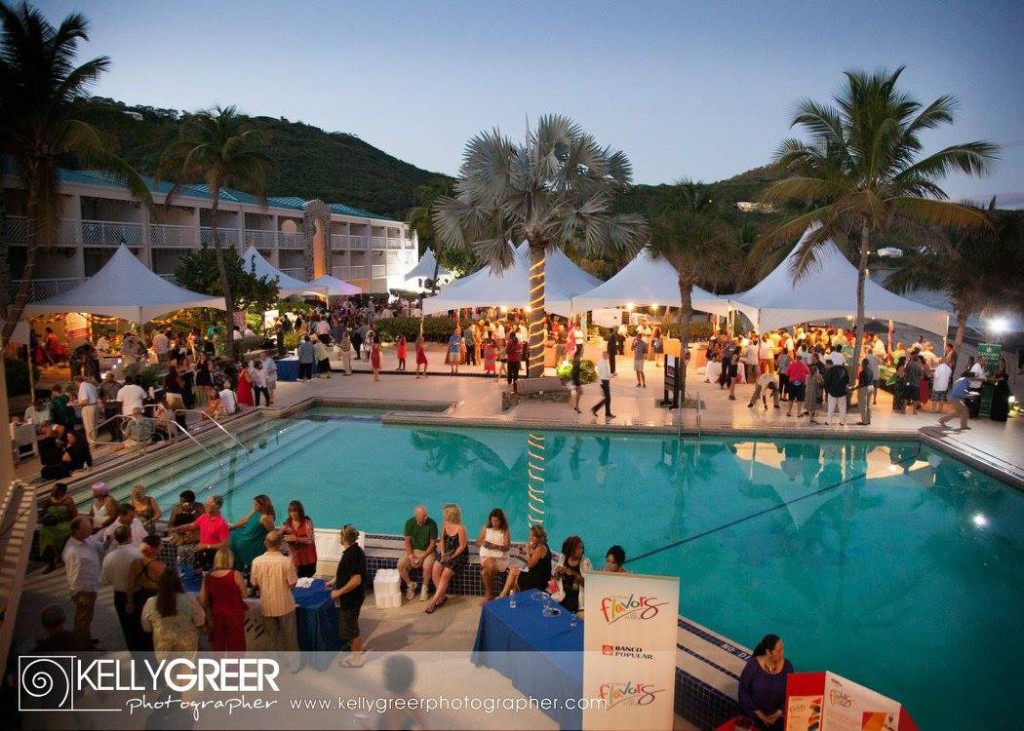 Sixteen years ago, A Taste of St. Croix was born as a result of two local restaurateurs love and passion for food, culture & community. Now sixteen years later, the event hasn't just survived but it has THRIVED! Over 2000 guests, more than 50 local chefs, restaurants, farms and caterers and 100 volunteers were on hand to experience the diversity and delectable delights of the culinary capital of the Caribbean.
A Taste of St. Croix non-profit organization hosts this event each year in efforts to raise funds for the St. Croix Foundation – a nonpartisan, nonpolitical community foundation that serves the U.S. Virgin Islands in areas of education, historic preservation, community & economic development, public safety and fiscal sponsorship of smaller nonprofits. In addition, A Taste of St. Croix Inc. develops and funds several restaurant and service industry related programs throughout the year while promoting a sustainable St. Croix. They connect farmers, fishermen, chefs and consumers through the abundance of locally sourced and produced products found on land and sea. The annual event serves as a platform for many local restaurateurs on St. Croix to showcase their culinary talents and humbly brag for a year if they win in any of the 8 categories: appetizer, entrée, soup & stew, local fare, dessert, vegetarian, beverage & people's choice.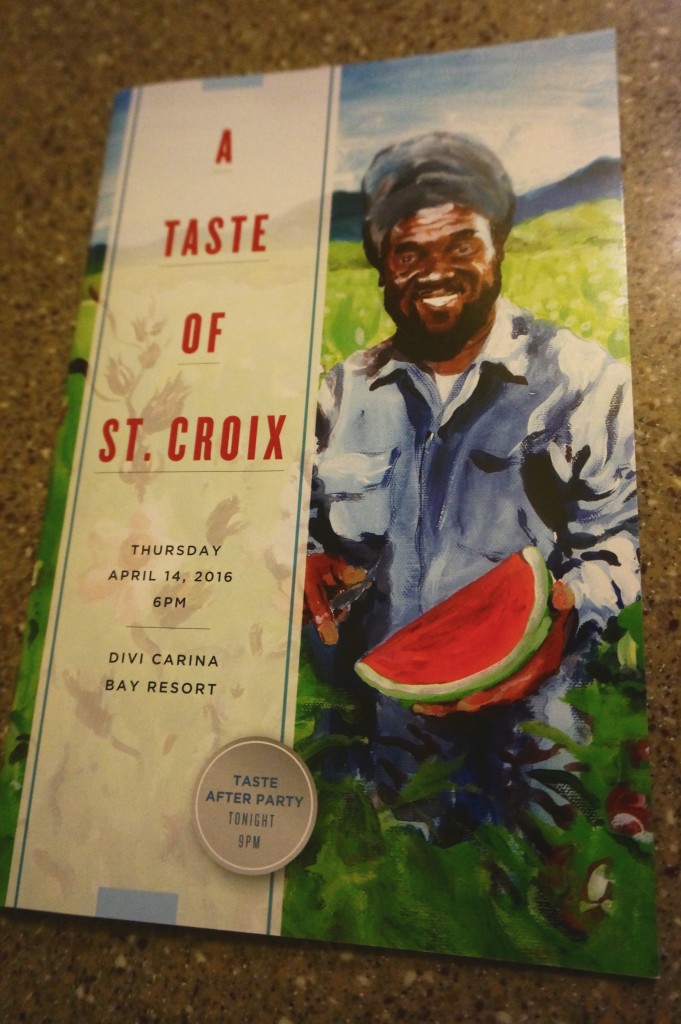 This year's artwork and promotional materials featured local farmer, Grantley Samuel, who spoke extensively during the event's press conference about how important local farmers are to keeping the culinary landscape flourishing on the island. As attendees traveled from one station to the next, it was clear that locally sourced products were the star ingredients in many of the entrant's dishes. For the second year in a row, Zion Modern Kitchen's cocktail mastermind Frank Robinson won the beverage category with his Midnight Blaze cocktail made with cinnamon smoked chai rum, local gooseberry syrup, local lime, cloves and mauby bitters.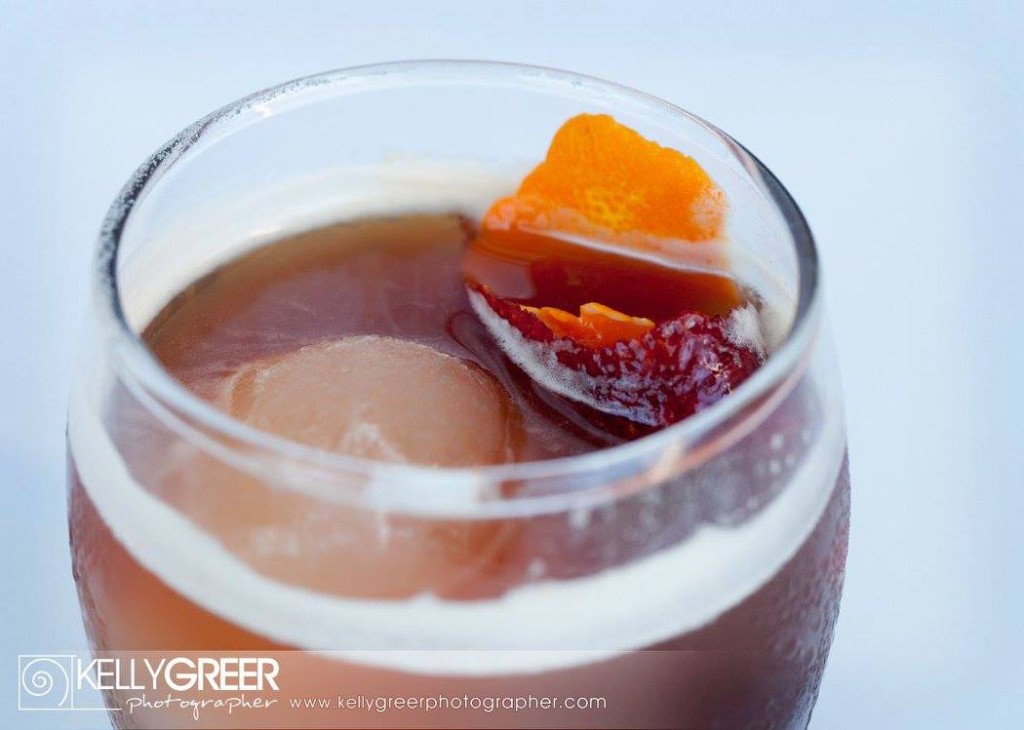 Attendees were also able to sample dishes from some of the island's newest restaurants. Among them was the highly anticipated balter STX, led by USVI Culinary Ambassador Chef Digby Stridiron. Their pork belly dish was such a hit that it was gone in a blink of an eye! Those who missed out will just have to make reservations at the Company Street restaurant to get a taste.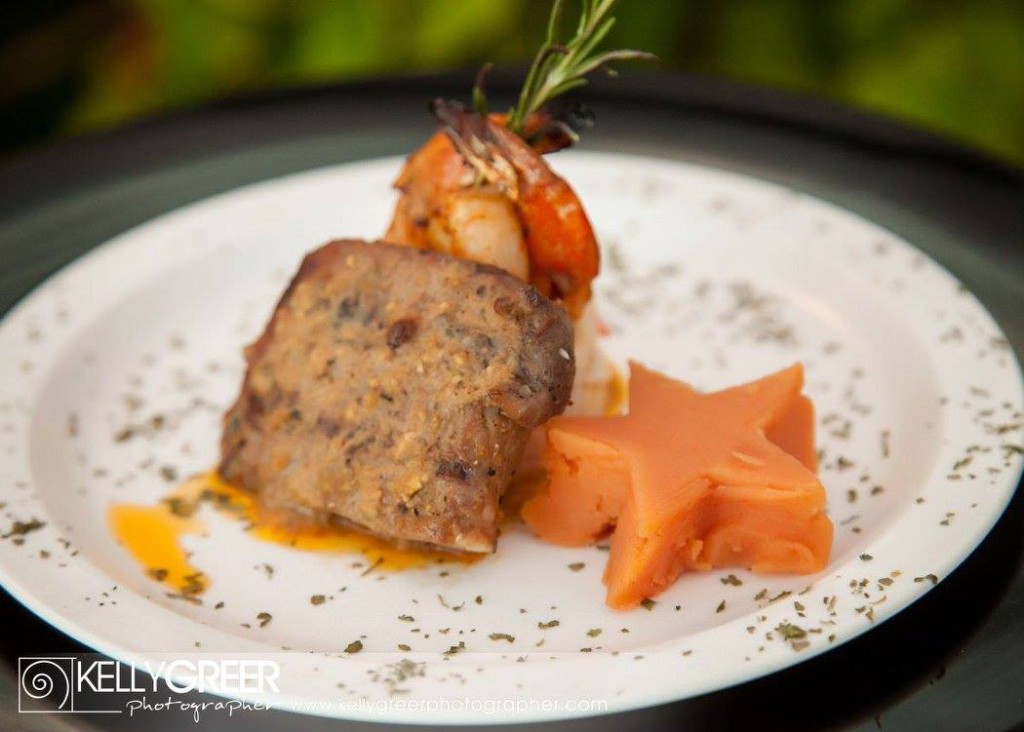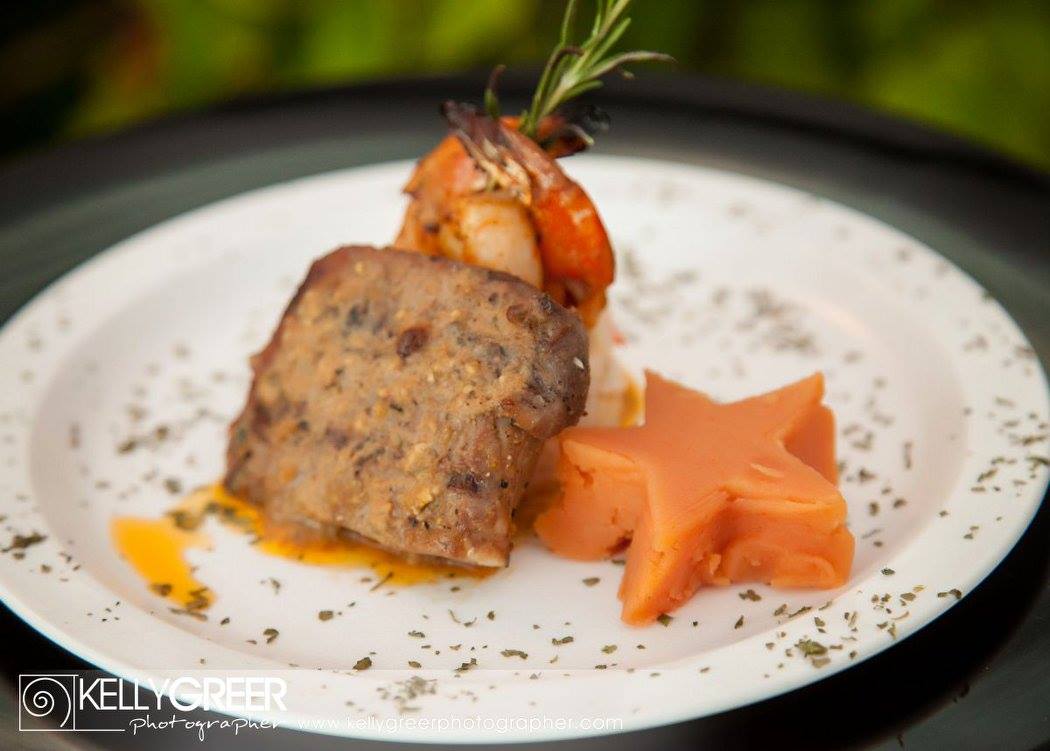 In traditional Taste of St. Croix fashion, judges sampled dishes from the 8 categories and scored based on presentation, creativity & ingredient compatability/flavor. Winners were announced right before the after-party festivities held in Divi Carina Bay's Starlite Grille. Sponsored by Hennessy, the after party featured local DJs & the Spectrum Band of St. Thomas, who also entertained guests throughout the evening.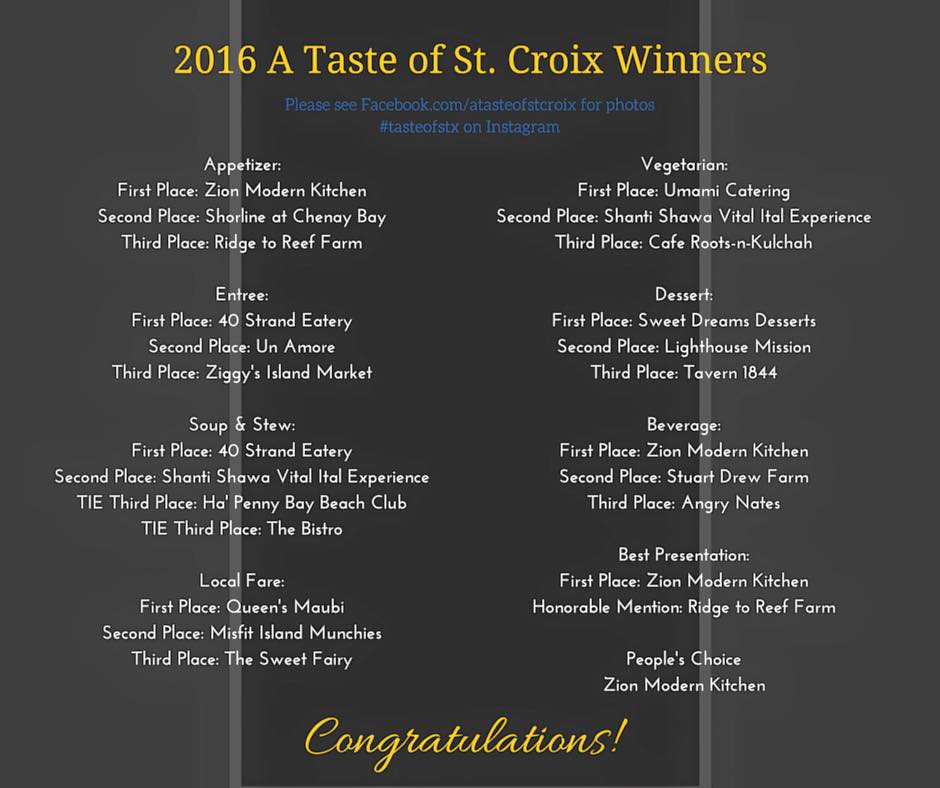 As the last dish was savored and the final drop of wine poured, it was clear to see that everyone soaked up every possible entry at A Taste of St. Croix. The only question remained was how they would top it for 2017. You'll have to make your way to St. Croix for next year's event to experience it for yourself! For more on the event and to get an eyeful of what you missed, visit https://www.facebook.com/atasteofstcroix/.
Q the Cruzan Foodie
*All photos watermarked courtesy of Kelly Greer Photographer