It's a Wrap: Bubbles & Brunch Experience
On Saturday December 16th, 2017, I had the pleasure of hosting 45 remarkable women at the Cruzan Foodie Bubbles & Brunch Experience on my island home of St. Croix.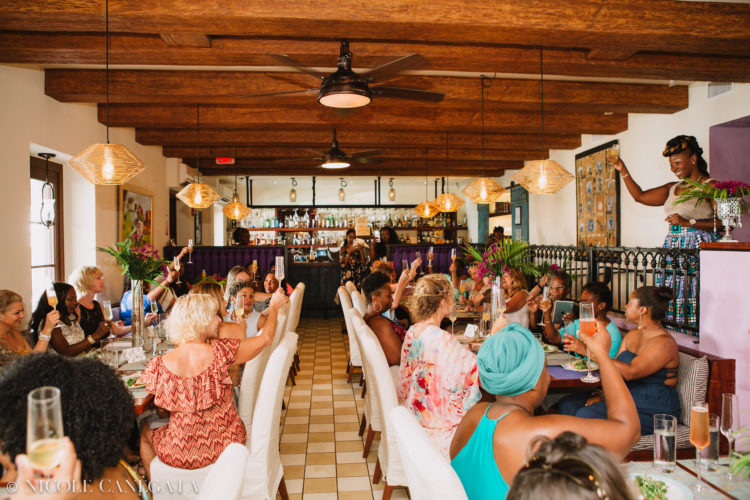 The women-exclusive event held at balter St. Croix featured a delicious 3-course brunch menu paired with bottomless mimosas with a Cruzan Foodie twist. More than a brunch, the Cruzan Foodie Bubbles & Brunch Experience was designed to engage all 5 senses. Local steel panist Juanita Almestica delighted our ears with the sweet, thrilling musical notes emitting from her tenor pan as guests checked in from 11am to 11:30am. Centerpieces bursting with local flora and fauna in the signature Cruzan Foodie purple were created by event planner extraordinaire, Michelle Marquis. Assembled in ornate mosaic mirrored vases, dainty crystal strands hung loosely from the fauna within each centerpiece giving the ambience of balter St. Croix the perfect Cruzan Foodie touch.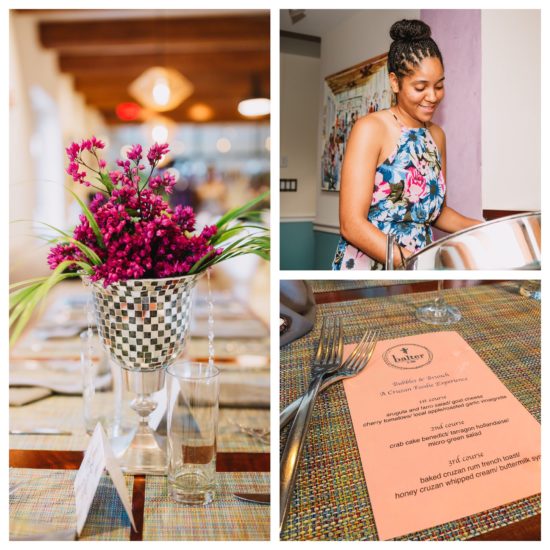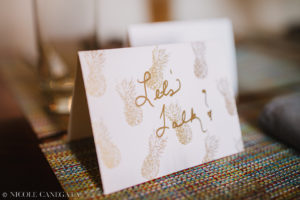 I decided to host this brunch as an official "back to normal" notice since the island was devastated by Category 5 Hurricane Maria on September 20, 2017. Because the women in the St. Croix community have been working tirelessly since Maria wreaked havoc on our little rock, I felt it was only right that I created a space that allowed for the women to kick back, relax and take a break from the hustle and bustle of post hurricane living. Each table had a series of conversation starter cards to help the women get to know one another a little better. There was no assigned seating as the event was designed this way. It allowed guests to meet and converse with people they probably wouldn't normally have the opportunity to speak with.
This is what made this brunch a unique experience for everyone in attendance. After a few mimosas, the women forgot all about the cards and the spirited buzz of lively conversation flowed freely throughout the dining room. Women like Danielle pictured below attended the event solo in hopes of meeting new people as she recently relocated to St. Croix from Oregon. "I met so many new people and had genuine connections with many of them," said Danielle. "I'm excited to see these relationships grow while I'm here."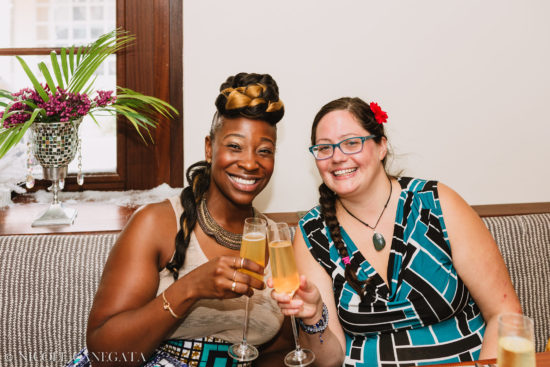 Balter owner Patrick Kralik, head chef Sean Skerrette and myself carefully curated the mouthwatering 3-course brunch menu. Each course – more delicious than the last – was thoroughly enjoyed by the women in attendance. During check-in, the women enjoyed a light fruit crepe along with their welcome mimosa. What followed can only be described with pictures as words cannot do it justice.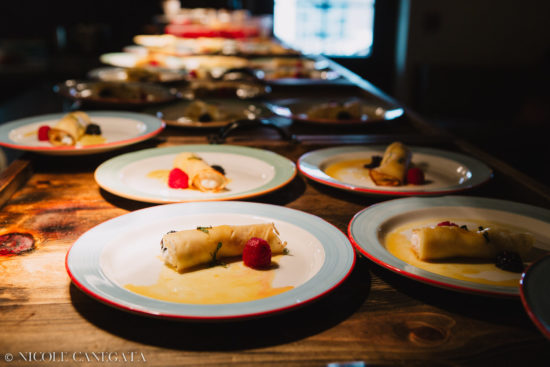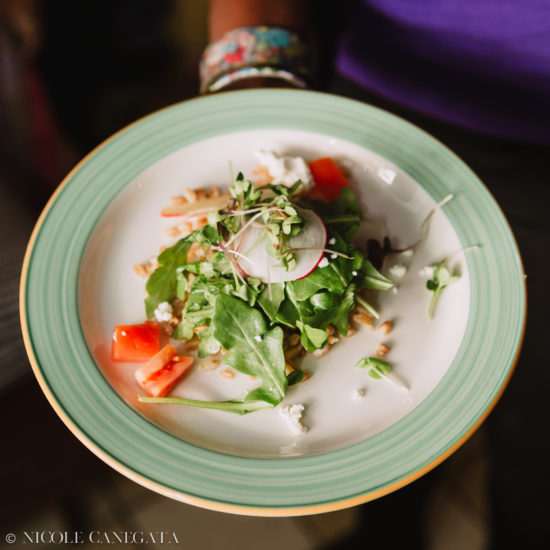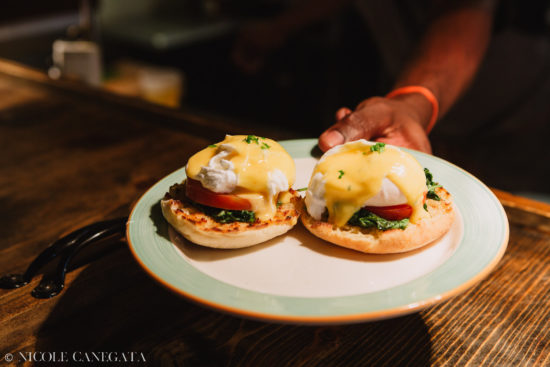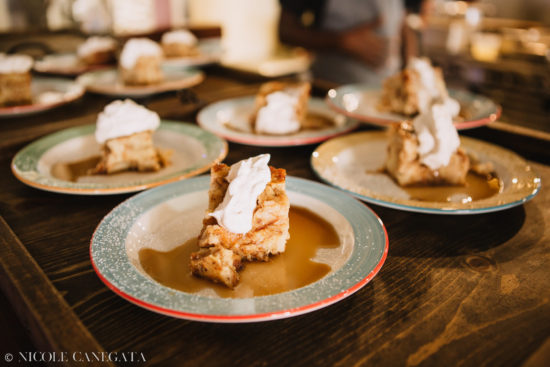 Event sponsor Mionetto Wine supplied their delicious Prosecco DOC Treviso to create the crowd-pleasing Cruzan Foodie mimosas. Anyone can make mimosas with plain orange juice but a Cruzan Foodie mimosa? That's what I call A LOT of different.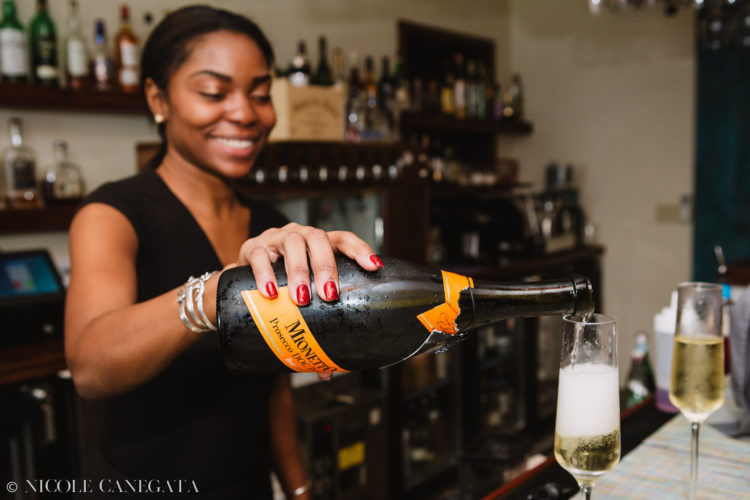 Sorrel, mauby, passion fruit, tamarind and charred pineapple were the local fruit juices that made these mimosas the ultimate treat! My personal favorite was sorrel. Not only did it taste divine, but also the pop of red combined with the countless bubbles gave it a sexy look that no one could deny!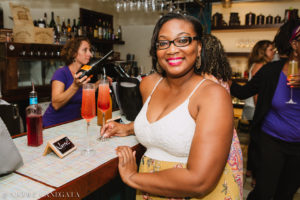 If that weren't enough, attendees had the opportunity to win surprise gifts just for attending the event. The amazing sponsors of Cruzan Foodie Bubbles & Brunch Experience provided some of the wonderful prizes won by four women. Home, lifestyle and gift store Adorn St. Croix provided 2 lovely prize packs: one $25 gift certificate to be used in their store and an adorable mini travel pouch valued at $50 filled with a manicure tool set and cruelty-free ODEME nail polish. Plaza Extra West Superstore contributed a $50 gift card and Virgin Islands Food Tours offered a gift certificate valued at $158 for 2 adults to experience the Taste of Twin City Food Tour.
As the last mimosa was savored and the final guests departed with their mini Mionetto Prosecco bottles, it was clear that every woman that attended the Cruzan Foodie Bubbles & Brunch Experience left with more than what they came with. The weight of stress rolled off the shoulders and a bevy of love filled their hearts as they all asked with anticipation, "When's the next event?"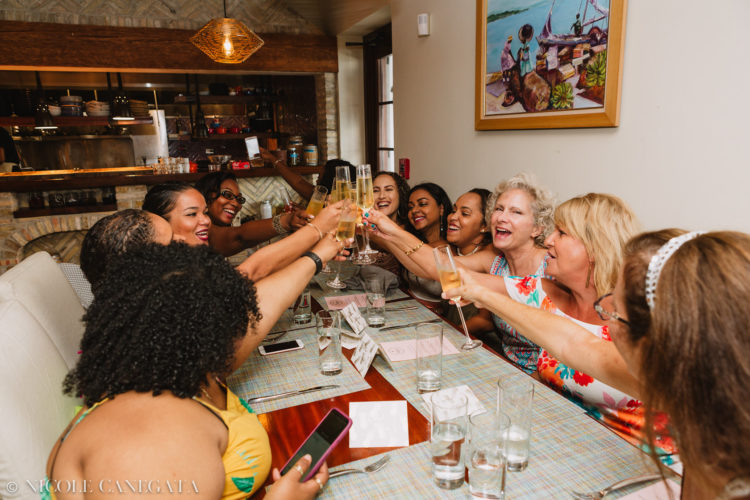 I couldn't have asked for a better turnout for my inaugural event on St. Croix. Excited to create the next Cruzan Foodie Experience with intent goal to delight your senses, inspire your spirit and encourage you to indulge a little with every moment you get! To see the all the photos from Cruzan Foodies Bubbles & Brunch Experience, visit https://nicolecanegata.pixieset.com/cruzanfoodiebubblesbrunch/.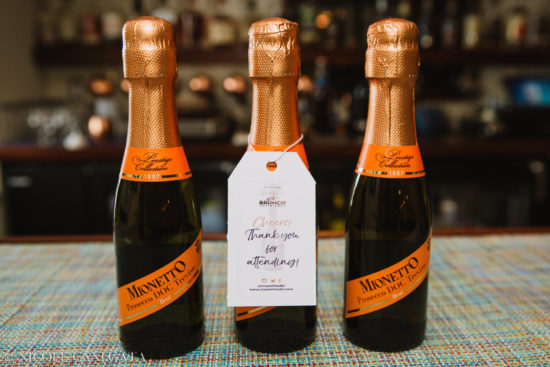 Until Next Time,
Q the Cruzan Foodie
* All images are courtesy of Nicole Canegata. All Rights Reserved | Unauthorized Use Not Permitted | Photos cannot be altered, manipulated, printed (without copyright release certificate) or provided/sold to third parties without photographer's consent.