Delicious Pairings & Impeccable Vibes at Sip & Savor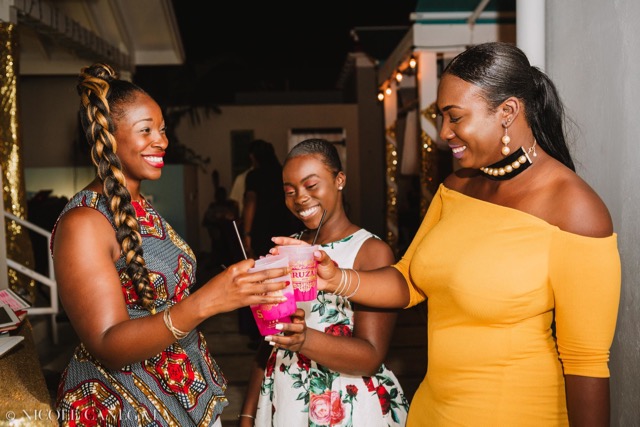 Cruzan Foodie Sip & Savor Experience was an event I considered to be the perfect combination of delicious food & drinks, great people and limitless vibes! On Saturday March 24th, attendees gathered in the balter Courtyard to indulge in an array of food & drinks accompanied by Syndicate Sounds spinning the hottest records ranging from soca & calypso to reggae & hip-hop and everything else in between!
Cruzan Foodie Sip & Savor Experience was a food & drink pairing event where every hour on the hour, guests enjoyed a different food & drink pairing. Event sponsor Cruzan Rum was the featured spirit of the evening where each cocktail pairing of the evening was made with one of the rums from the brand's extensive lineup.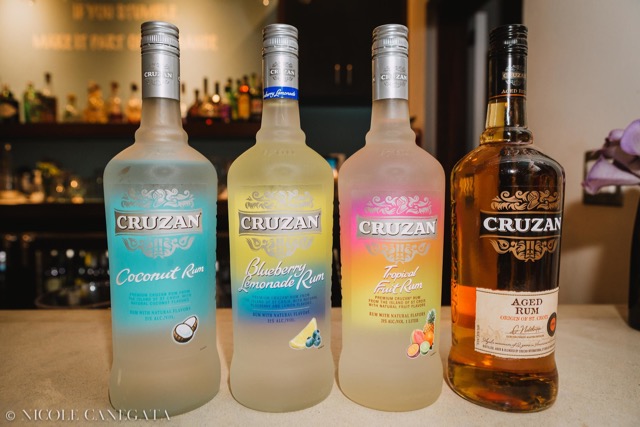 Upon entry after check-in, guests were greeted with a grilled shrimp slider topped with a pickled cabbage slaw and a Sorrel Smash cocktail. Made with Cruzan Rum Blueberry Lemonade, sorrel, citrus juices and sparkling wine, this cocktail was served in a signature Cruzan Foodie Sip & Savor Experience mood cup. When the drinks were poured into the cup, it changed color due to the temperature of the drink!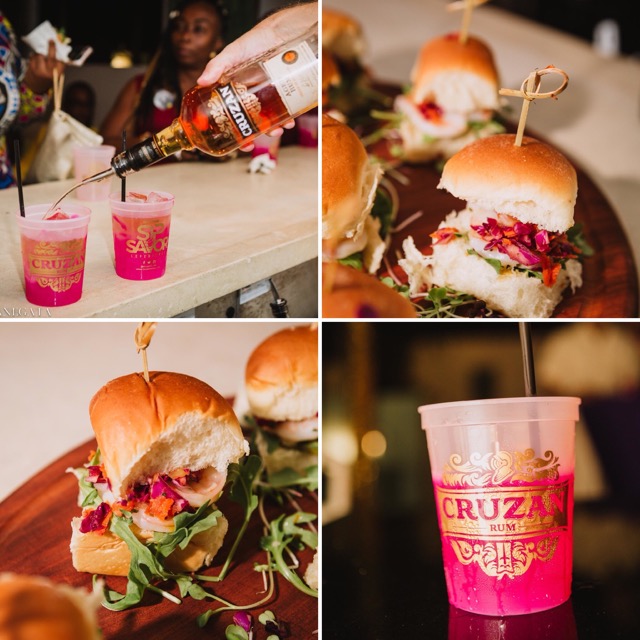 From there, the drinks and food continued to flow from the kitchen and the bar! Rather than describe each pairing, check out the photos below to see the delicious pairings you missed out on.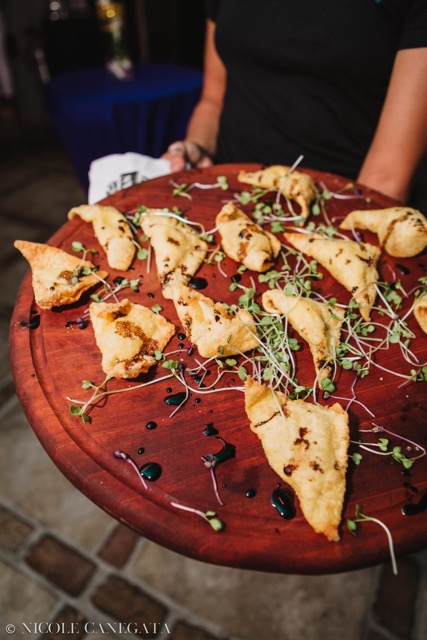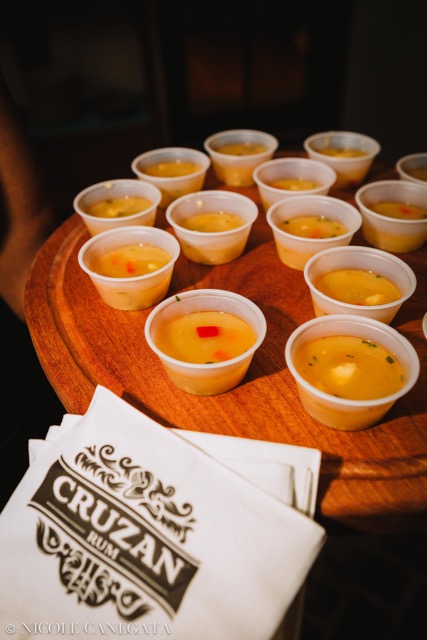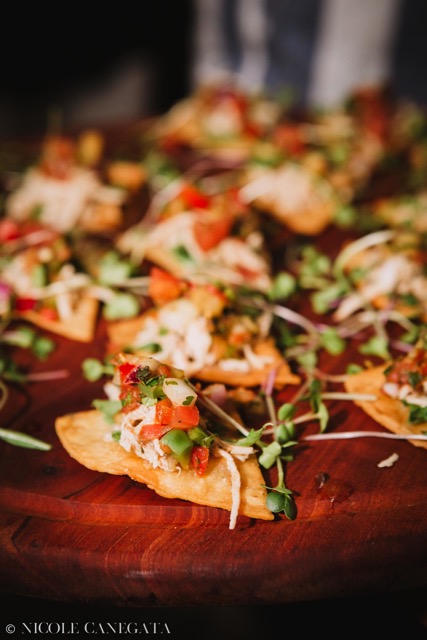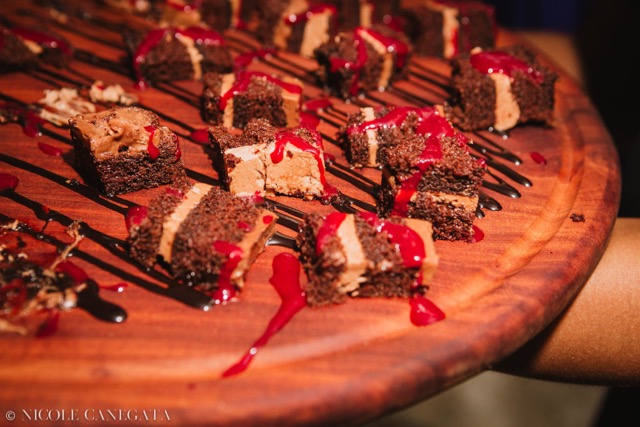 In addition to the food & drink pairings, attendees had the opportunity to win a number of prizes just for coming to the event. Names of the lucky winners were drawn at random throughout the evening. Six lucky guests won the following event prizes:
$75 balter Gift Certificate
VI Massive Men/Women T-shirts courtesy of event sponsor Passport Caribbean
Cardow Jewelers Men/Women Virgin Islands Watch
Cruzan Rum Branded Pitcher filled with mini Cruzan Rum Bottles
#DPMNM T-Shirt Gift Certificate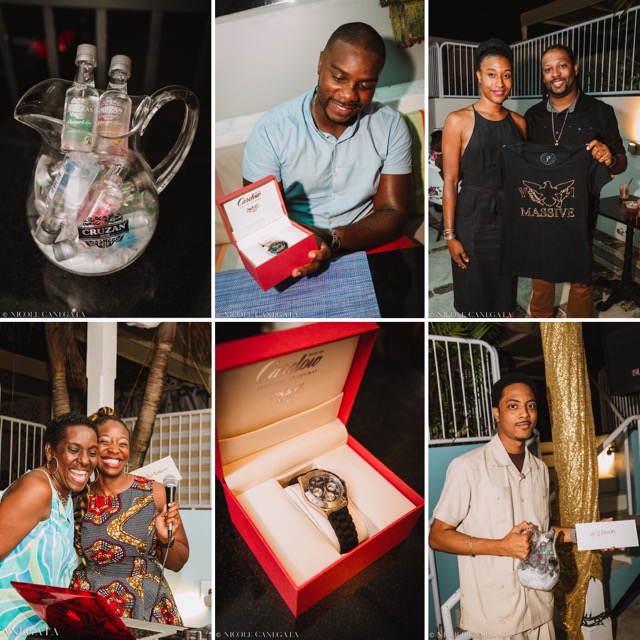 Another surprise that guests enjoyed were the warm itiba-scented hand towels passed around before the final tasting emerged from the kitchen. This specialty oil blend was created for Cruzan Foodie Sip & Savor Experience attendees to further captivate their sense of smell. Each Cruzan Foodie Experience is designed to engage each of the five senses and Sip & Savor was no different.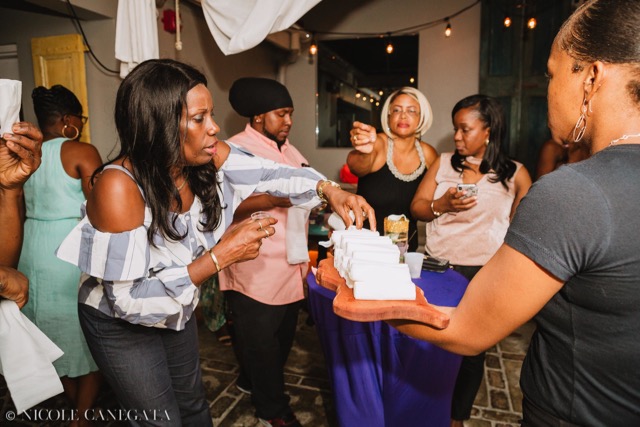 With all the cocktails on hand and Cruzan Confusion Rum shots being passed around, it was a no-brainer that Syndicate Sounds had the crowd moving to the latest hits in soca, calypso, reggae, hip-hop, R&B, and afro beats.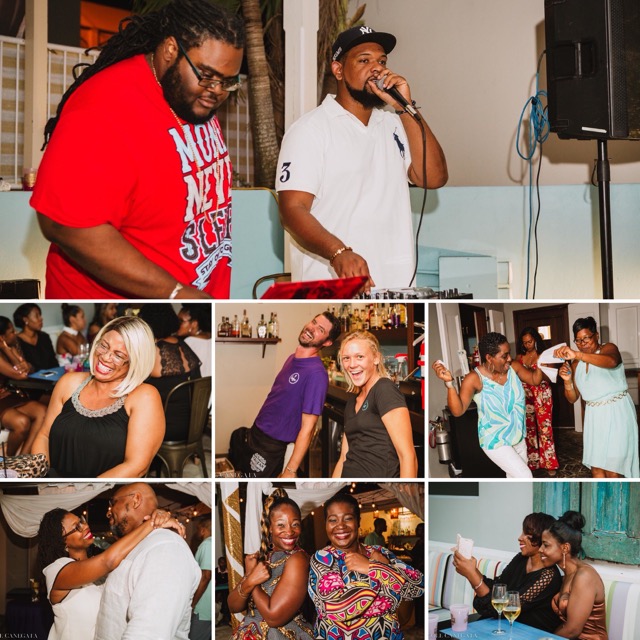 As each guest departed the balter Courtyard with their Cruzan Foodie Sip & Savor Experience mood cups, it was clear that the event was a huge success! The only question that remains is how in the heck do I top this one, but like my mother always says, "Anything is possible!" Stay tuned for the next Cruzan Foodie Experience coming this summer!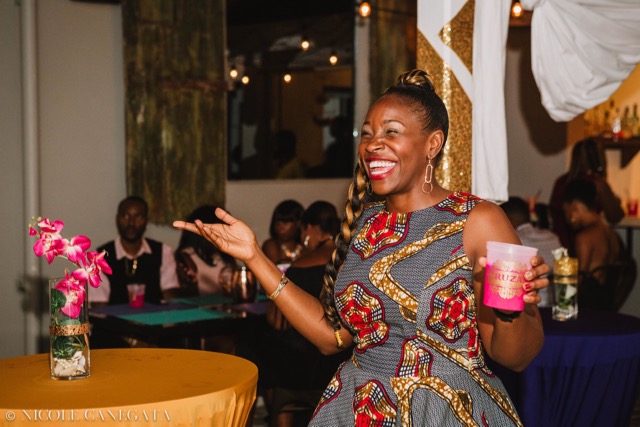 Did you attend the Cruzan Foodie Sip & Savor Experience? Be sure to comment below on how you enjoyed the event. Your feedback and comments are greatly appreciated! To see the all the photos from Cruzan Foodie Sip & Savor Experience, visit https://nicolecanegata.pixieset.com/cruzanfoodiesipsavor/.
Until Next Time,
Q the Cruzan Foodie
* All images are courtesy of Nicole Canegata. All Rights Reserved | Unauthorized Use Not Permitted | Photos cannot be altered, manipulated, printed (without copyright release certificate) or provided/sold to third parties without photographer's consent.