Cruzan Foodie San Diego Eats: Roscoe's Chicken & Waffles
It only took ten years but I finally made it to Roscoe's Chicken & Waffles in California!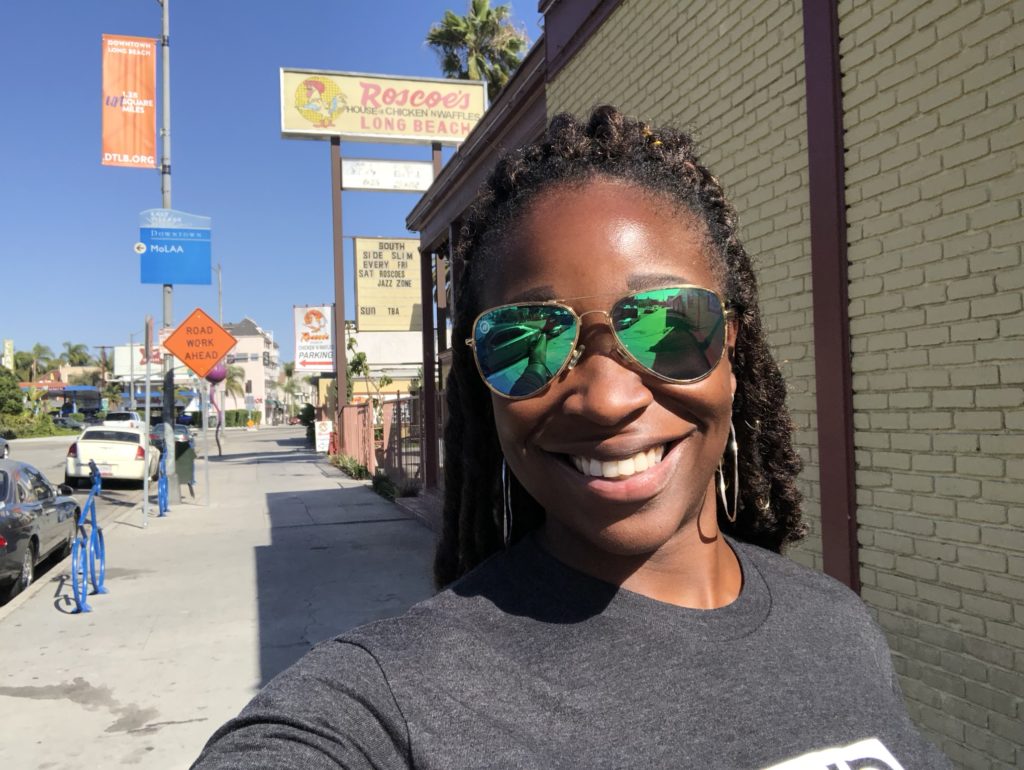 If you've visited the Los Angeles area, there are few restaurants and eateries you're told are a must during your visit. In-N-Out Burger is usually at the top of that list. The other is Roscoe's Chicken & Waffles. I have been to the LA/Anaheim area three times in the last ten years but didn't get to the famous restaurant.
Founded in 1975 by Harlem native Herb Hudson, Hudson's famous friends in Motown & television like Natalie Cole would spread the word to other celebrities about the restaurant. Even Redd Foxx would tell his audience that he went there. A 75-minute drive from my San Diego accommodations brought me to the front doors of Roscoe's Chicken and Waffles flagship location in Long Beach, California.
SEE ALSO: Cruzan Foodie San Diego Eats: Nomad Donuts
As the name states, Roscoe's Chicken & Waffles is known for – you guessed it – chicken and waffles. Other traditional menu items are offered but when you sit down, you know exactly what you're there for.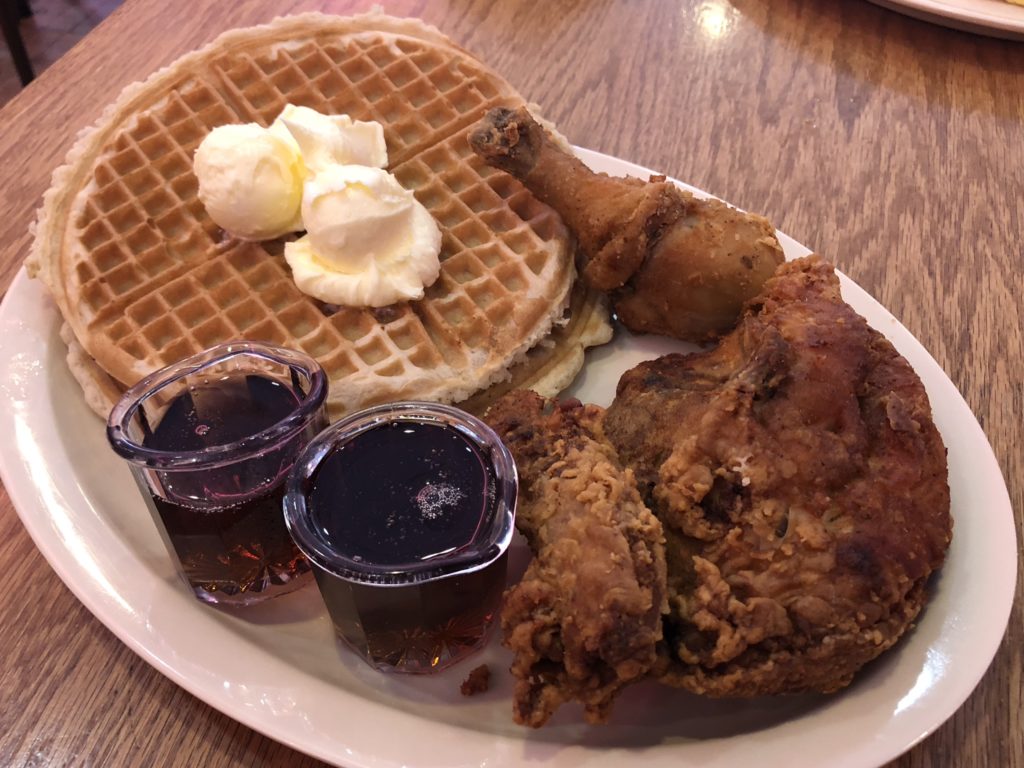 Life changing! That's the best way to describe my dish at Roscoe's Chicken & Waffles – life freaking changing! Who would have ever thought that adding a couple waffles drenched in syrup on a plate of fried chicken would make taste buds dance and rejoice in this manner!
The most surprising part about the waffles was their thinness. Other waffles usually turn me off because they're overwhelmingly thick and fill me up quickly. However, Roscoe's is the Goldilocks of waffles – it was JUST right! The well seasoned chicken was fried to golden perfection where it complemented the sweetness of the syrupy drenched waffles. I don't know about you but there's nothing worse than chicken that is over seasoned or even worse, under seasoned. Blasphemy!
Adding insult to injury, I ordered a side of macaroni and cheese that was absolutely sinful! No picture because… well, I dug into it before taking a picture. It was too late to snap a pic once I started. Trust me and get a side of this when you visit Roscoe's.
No, I didn't eat all of this in one sitting. I took my leftovers home and enjoyed them for breakfast the following morning. I heated it up in the oven versus the microwave to ensure the crispy texture of the chicken and waffles remained. In less than 24 hours, I experienced foodie heaven a second time. My God is real, people!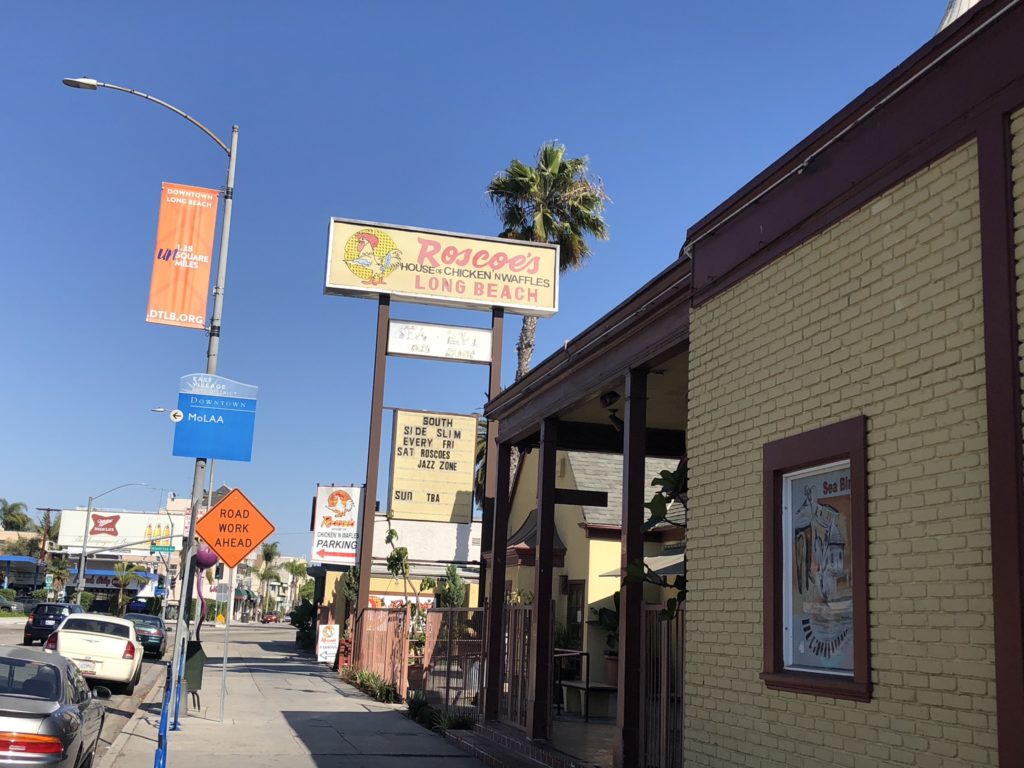 Add Roscoe's Chicken & Waffles to you list of places to eat when visiting California. With seven locations, it's not hard to find one near you. I highly urge you to visit this iconic eatery no matter what! If anyone tries to stop you, remove him or her from your space. You don't need that kind of negativity in your life! Open 7 days a week, each location opens at 8am and close at various times depending on their location and day of the week.
Roscoe's Chicken & Waffles
730 East Broadway, Long Beach, CA 90802