Cruzan Foodie San Diego Eats: Nomad Donuts
Walk, do-nut run, to Nomad Donuts in San Diego!
Any proclaimed donut lover must add this charming donut shop in North Park to their foodie bucket list when visiting San Diego. On my last day in the city, I decided to take a stroll through North Park and stumbled upon this idyllic donut shop.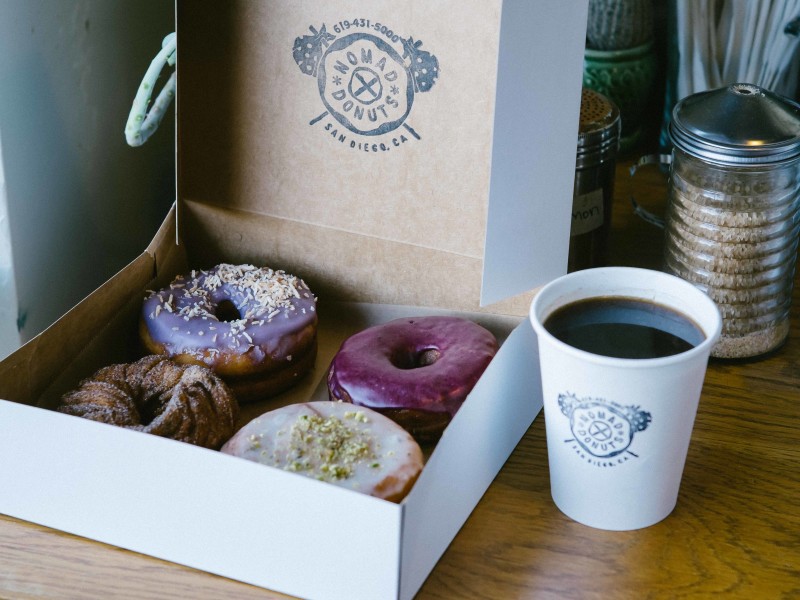 SEE ALSO: Celebrate National Donut Day in South Florida
A quick peek through the window where I glanced a glass case filled with an assortment of donuts was enough to convince me to step inside.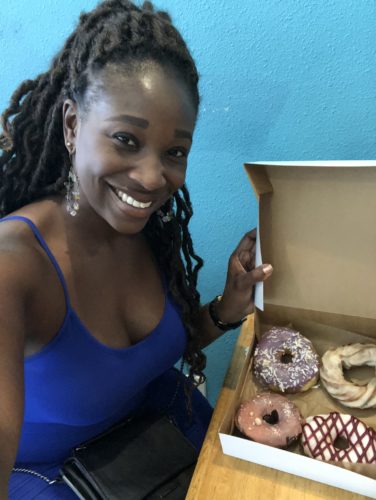 The order process is simple – choose the donut you want. There were even vegan donut options available at Nomad Donuts. The difficult part is deciding WHICH donut you want to try. Because of my indecisive nature when faced with too many options, I opted for four donuts (hey, don't judge me).
Each donut had it's own unique flavor. I was surprised that each donut was light in density and sweetness. Too often donuts are heavy and weighed down with an overwhelming sweetness that makes it difficult to enjoy more than one. At Nomad Donuts, I was able to enjoy two donuts while in the shop. I ate the remaining two when I returned to South Florida the next day. Don't worry – I gave my brother one of the donuts to try, too. He also agreed that it was lighter than he expected without lacking flavor. Keep in mind he ate the donut a day after it traveled on a cross-country flight through two different time zones!
The employees were friendly and outgoing. They didn't make me feel like a burden when I asked a million questions about the donut flavors. Even after I changed my mind after claiming I had officially made my decision, they were still patient and understanding throughout my order. It's like they've been doing this for a while or something lol. This made my experience at Nomad Donuts even more rewarding!
If you're in San Diego and in need of a donut fix, Nomad Donuts is the Cruzan Foodie approved choice for some of the best donuts in the city. They open at 6am during the week (7am on weekends) and close up shop at 1pm (2pm on weekends) or the moment they sell out, whichever comes first. Hint: they usually close before 1pm/2pm!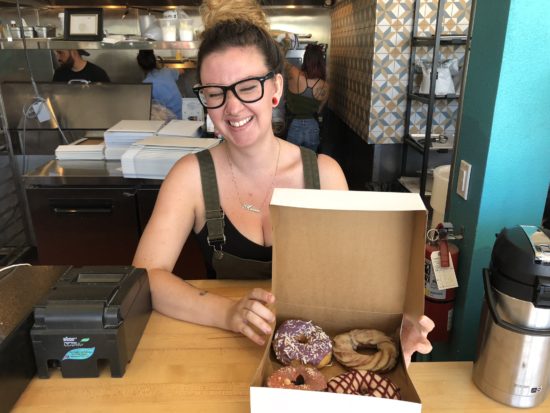 Nomad Donuts
3102 University Ave, San Diego, CA 92104