When mango season is in full effect, I love making this Island Mango Salsa. It's a great way to liven up fish, tacos or chicken in a pinch. Thanks to my culinary master brother Jermaine, I've been able to add this recipe to my list of simple things I can make to impress my future husband! Fresh ripe mango, red onions, cilantro, garlic and lime juice come together to create this delicious Island Mango Salsa that will be a hit at the dinner table or your next family gathering.
Here are the ingredients you will need to make Island Mango Salsa!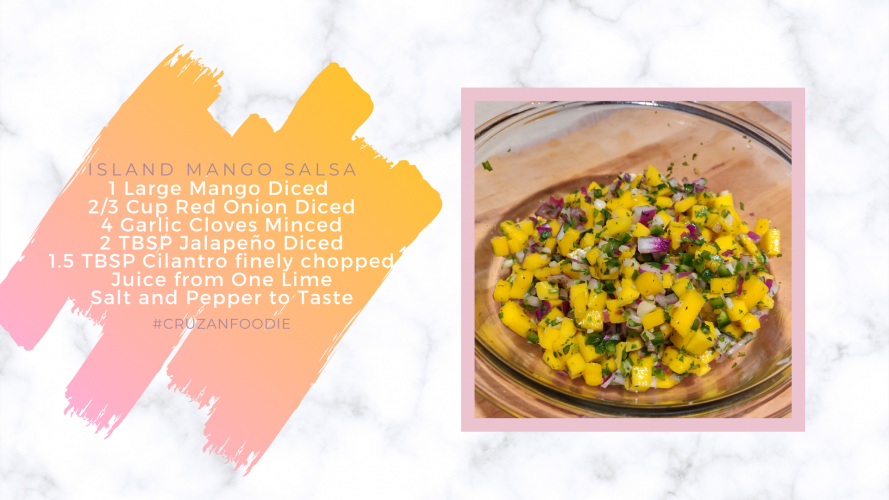 Step-by-Step
Combine mango, cilantro, garlic, jalapeño and red onion in a medium sized bowl
Toss ingredients together to evenly mix.
Add the lime juice to the mix then sprinkle with salt and pepper to taste. Add more or less based on your preference.
Serve the salsa immediately or place it in a covered bowl in the refrigerator to chill.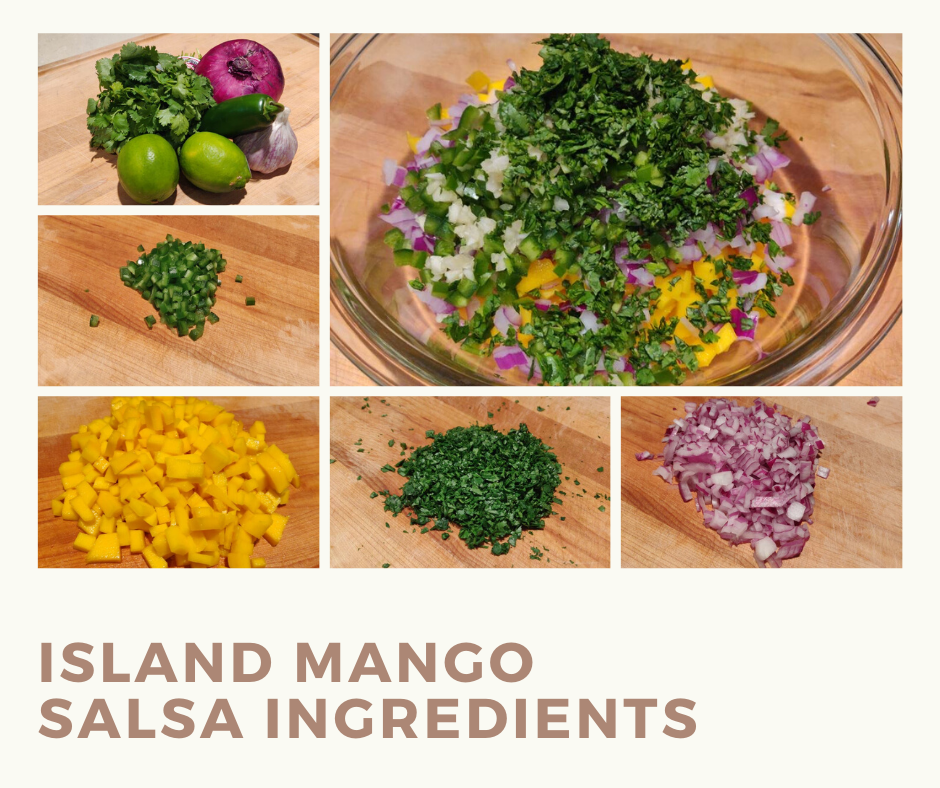 Use it as a topping on salmon, fish tacos or grilled chicken or eat it by itself as a yummy mid-day snack. The great thing about this dish is that the longer it sits, the better it tastes! I like to eat my Island Mango Salsa after it has chilled in the refrigerator for about 2 hours.
Stay tuned for a video on how to make this recipe on my YouTube channel. Click here to subscribe to my channel today and select the little yellow bell to turn on notifications. In the meantime, check out my other videos featuring delicious boozy cocktails, smoothie recipes and other fun foodie adventures.
SEE ALSO: CRUZAN FOODIE FAVE: MANGOES ON ST. CROIX
Major thanks again to my brother Jermaine (Instagram: @bigislandboy340) for sharing this recipe with me. Give this recipe a try and let me know if you liked it! Snap a pic and tag me in your photos and posts on social media (@CruzanFoodie) via Facebook, Instagram and Twitter. Can't wait to see your Island Mango Salsa creations.
Until Next Time,
Q the Cruzan Foodie