At balterSTX, West Indian Contemporary Dining Shines
bal'ter v. to dance without particular skill or grace, but with extreme joy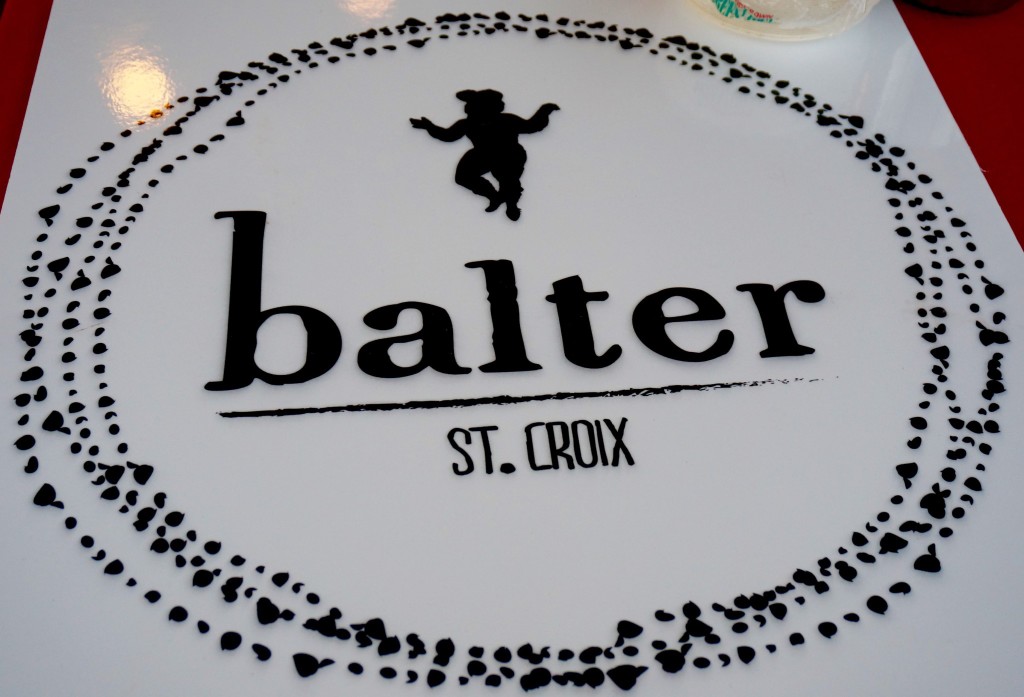 West Indian Contemporary Dining – a phrase you have to start getting used to in the culinary world and here on St. Croix, there's only one place you can go to experience this dining style. balter St. Croix (purposely spelled with a lowercase 'b') is the big island's newest addition to the culinary landscape being meticulously cultivated and crafted on St. Croix. Owners Chef Digby Stridiron and Sommelier Patrick Kralik have to come together to deliver the simple elegance that is balter.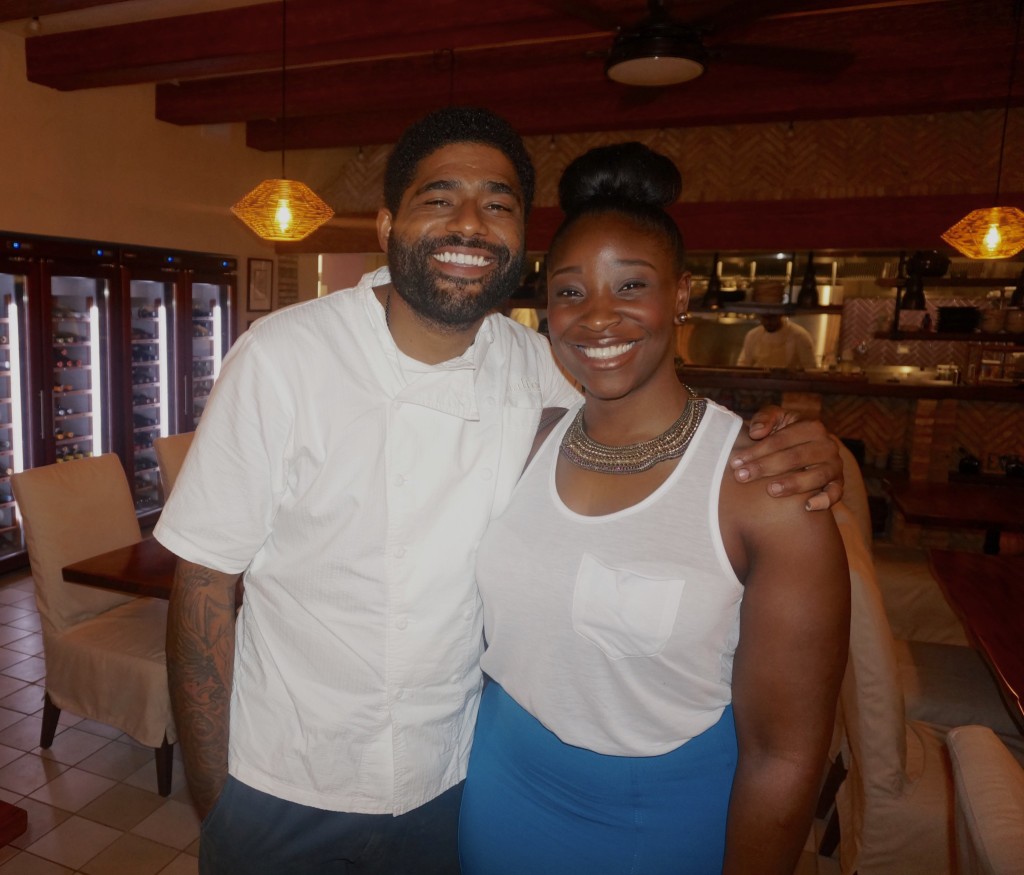 Rich mahogany wood, sea blue accents, sand colored walls, grey stone cloth napkins and ceramic dishes all blend together to provide the elements of sea, sand, earth and sky, masterfully tying in with balter's commitment to fresh, locally sourced ingredients. With a menu that changes every 3 days, guests are guaranteed to receive dishes with ingredients that can only be grown, found and procured on island, taking the idea of farm-to-table to the next level.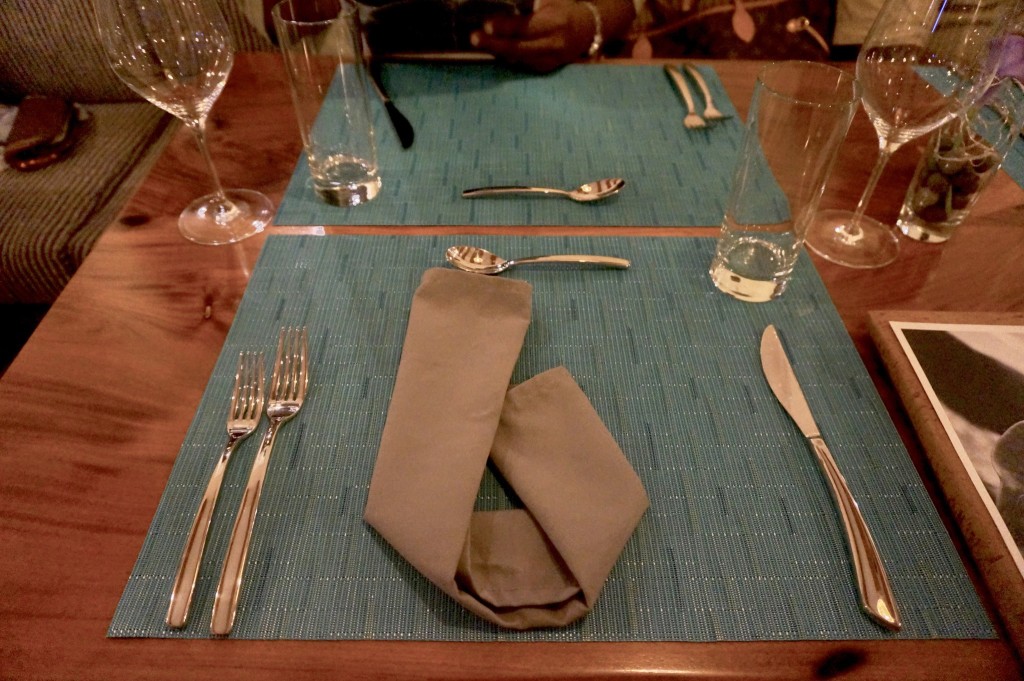 One example of this elevated concept is the restaurant's farm-to-glass program that utilizes their on-site herb and citrus garden in all of their handcrafted cocktails and drinks. Their drink menu lists these cocktails as well as their carefully selected wines that were chosen based on their quality and complement to the restaurant's menu. Cocktails range from $8-14 and a glass of wine starts at $8.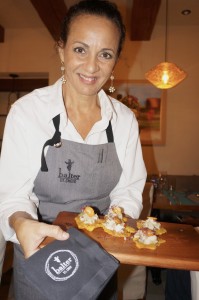 From your first step through balter's doors to your final bite of dessert, you're whisked away to a world where top-notch, high quality food reigns supreme and unparalleled service is its equal counterpart. From the hostesses to the bartenders to the wait staff (they call them guides here), you'll be blown away by their attention to detail and their warm, friendly personalities that lead throughout your balter St. Croix experience. No stone is left unturned, as their main goal is to ensure that "you come in as a stranger, eat & drink as a friend, and leave feeling like family."
The menu is divided into four parts: From the Garden, From the Wild, Pasture Raised & To Share. Each dish is made to order and your taste buds are in for a delightful surprise. The thing about the food at balter St. Croix is that nothing here is blasé nor will you find it on any other menu you encounter. The menu descriptions alone makes it clear that it was composed with impeccable attention to the culinary process, which may result in further explanation from your guide.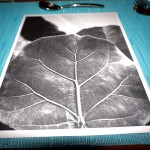 Not to worry though because they are fully prepared to explain each dish to you leaving you wanting to order one of each item on the menu. Each dish has Caribbean origin with tradition as its foundation and history as its guide, building upon recipes that have been passed down from generation to generation throughout the Caribbean. An added bonus to the menu is the affordability of it all, with the most expensive entree coming in at $31! With the level of food and service offered at balter St. Croix, the price point is something that the average person can afford.
There's something to be said about a dining experience that meets and exceeds all of your expectations and simultaneously keeps you begging for more. This is West Indian Contemporary Dining. This is balter St. Croix.
Here's a look at a few of balter St. Croix's creatively composed dishes. Be careful not to fall too deeply in love with any one dish because like many, you might have a pang of heartache when you return for a second, third or twelfth visit and the Schuster's Rabbit Campanelle has been rotated out (this devastating event happened to a blogger I know *clears throat*). Take a look at what you have to look forward to!
Buen provecho,
Q the Cruzan Foodie
balter St. Croix is located at the intersection of Company Street and Queen Cross Street in Downtown Christiansted, St. Croix. To learn more, visit www.balterstx.com.