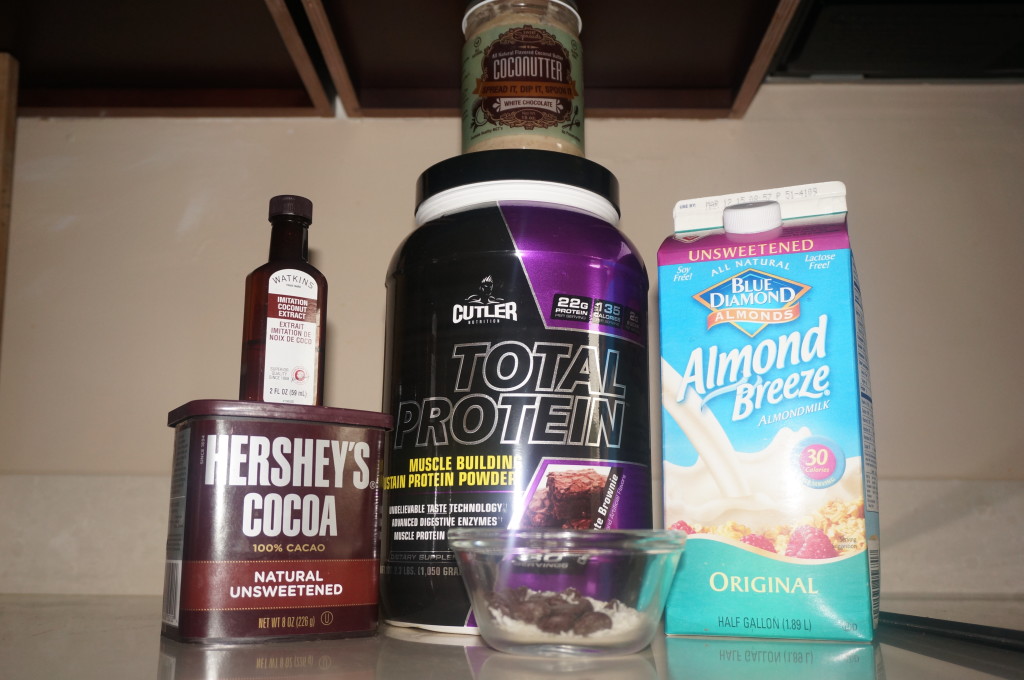 Do you have a certain food or drink that reminds you of being home? For me, anything with coconut immediately takes me  back to my home island of St. Croix sitting on my mom's porch drinking coconut water from a freshly cut shell! With the recent craze of coconutter hitting the market, I've been in island gyal heaven. Almond milk, cocoa powder, dark chocolate chips, protein powder plus Sweet Spreads White Chocolate Coconutter makes this White Chocolate Coconut Smoothie the perfect meal replacement or post-workout meal.
Here's what you'll need:
1 Tbsp Sweet Spreads White Chocolate Coconutter
1 cup Blue Diamond Almond Breeze Almond Milk
1 tsp of Watkins Coconut Extract
1 Tbsp natural unsweetened cocoa
1 Tbsp unsweetened coconut flakes
1 Tbsp dark chocolate chips (plus extra chips for garnish)
1 scoop Cutler Total Protein Chocolate Flavored
2-4 ice cubes
Add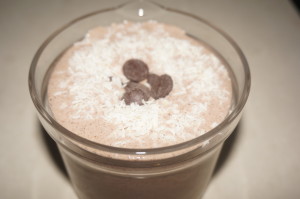 all ingredients into a blender and blend until smooth. The result? A creamy chocolatey coconut treat that will surely have you wishing you were on an island! Pour it into a glass and top off with a few dark chocolate chips for good luck! Hope you enjoy it!
Cheers,
Q the Cruzan Foodie