#FoodieFriday – Ham Cutter in Barbados
Another #FoodieFriday is upon us and we're diving into a ham cutter in Barbados! I just came back from the island's Crop Over Festival and I made sure to indulge in some of their best foodie delicacies! Enter the juiciest, tastiest "sandwich" I've had the pleasure of biting into – a ham cutter in Barbados.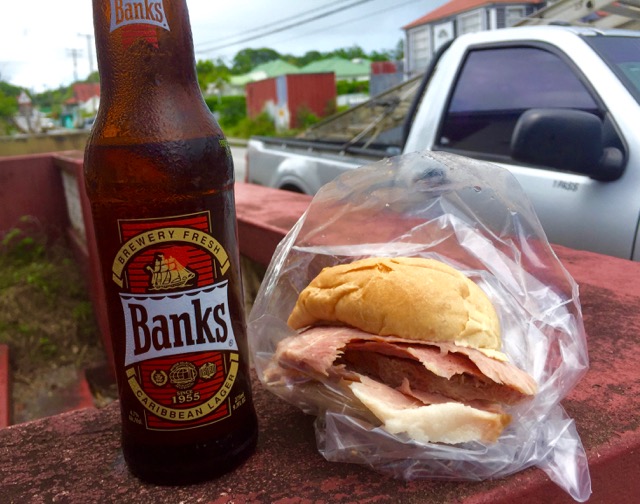 A Barbados cutter is basically a sandwich but 100 times better with way less ingredients. It begins with the Bajan salt bread – a freshly baked roll with a softness that would probably rival your favorite pillow. The bread isn't salty at all – it just tastes really good. Inside the salt bread, you would find your preference of a filling such as ham, fried flying fish, cheese or egg. You can have some lettuce and tomato added to your cutter or you can enjoy it without. Add a touch of some Bajan pepper sauce and a Banks Beer for the win and you've got yourself the perfect cutter experience!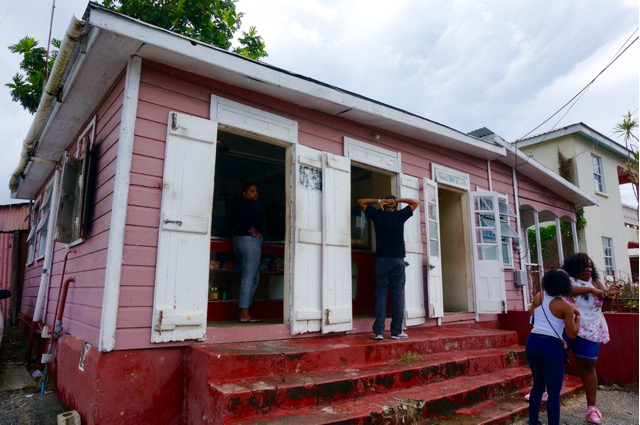 During my trip for Crop Over Festival, our island tour guide took us to a small pink house in the St. Michael parish for what was described as the best ham cutter in Barbados. Visiting there at least once a week, our guide mentioned he'd come more often but knows that copious amounts of ham can't be good for you. He might be right about that one but damn it, it tastes so good! There's no official name for this location and this is how you know it's a true local experience. Ask your taxi driver to take you to Cherwin at "The Pink Shop" for a ham cutter in Barbados and they'll know exactly where to go!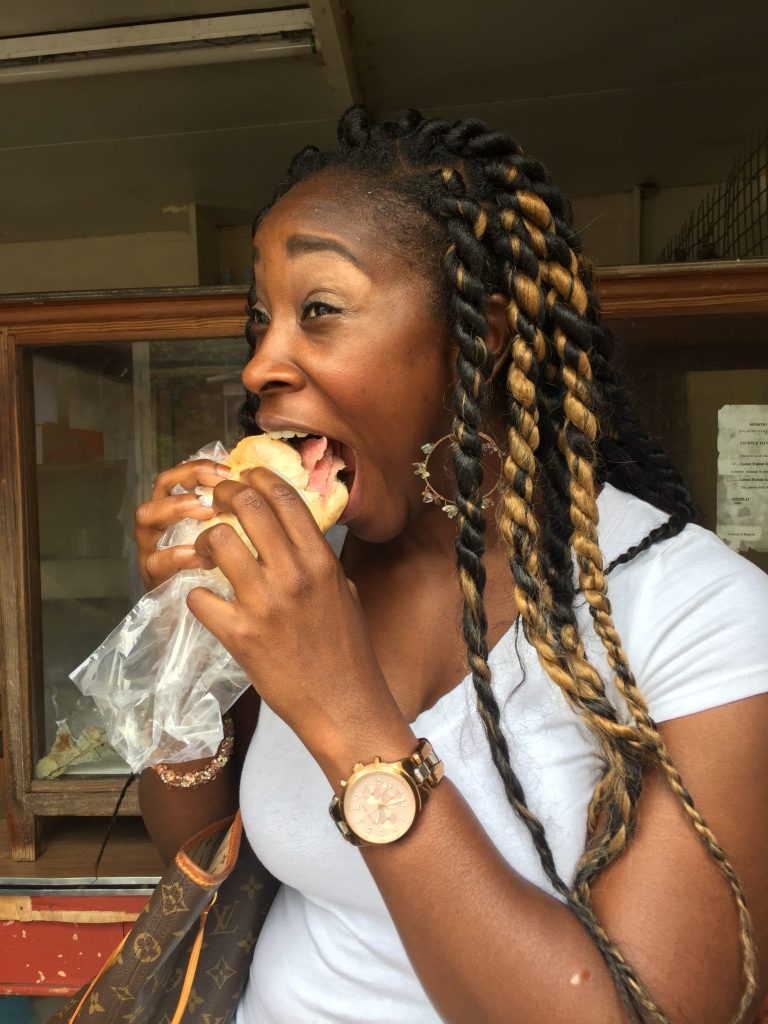 The ham cutters at "The Pink Shop" are stuffed to the max. You can honestly make three cutters from the meat found in just ONE ham cutter! It's like they skip the lettuce and tomato here and replace it with more meat. Trust me, I am not complaining whatsoever, especially when the cost for a ham cutter is 7 BDS ($3.50 US)! I literally dreamed about this ham cutter in Barbados for the remainder of my time on island. Between all the feteing and bacchanal, time didn't allow for a second visit. I'll just have to revisit Barbados soon to get my ham cutter fix and indulge in this again!
Have you visited Barbados before? Did you enjoy a cutter – ham or otherwise? Be sure to comment below and let me know. We'll share "cutter" notes! Don't forget to subscribe to Cruzan Foodie to receive this and many other foodie & travel finds!
Until Next Time,
Q the Cruzan Foodie