National Ice Cream Day 2017 on St. Croix
I celebrated National Ice Cream Day 2017 this past Sunday on St. Croix. I was lucky enough to indulge in some of the BEST ice cream the US Virgin Islands has to offer. St. Croix is all about sustainability and agriculture – using what is grown locally to create food and drinks that speaks to your soul and urges the proverbial slap to your momma (don't do that though)!
Stop #1 was at Jaccar Ice Cream but sadly, they closed down after Hurricanes Irma & Maria ravaged the island in September 2017. Locally owned and homemade, many of their flavors featured local fruit like mango. I still miss them dearly and will always cherish the day I paid them a visit for National Ice Cream Day 2017!
Armstrong Ice Cream
was stop #2 for National Ice Cream Day 2017. Armstrong is one of the oldest and longest standing businesses on St. Croix. Since 1900, they've been making ice cream from the abundance of local fruits on island like passion fruit, guava, gooseberry, mango and coconut. Gooseberry ice cream is probably the most popular flavor among guests. Find out what gooseberry is in the video below and learn a bit more about this 117-year-old business!
The day AFTER National Ice Cream Day, I had the pleasure of an ice cream & sorbet tasting with an up and coming local business called Sorbetiere. This stuff completely blew me away. Not only did it taste great but also a local of St. Croix makes it using locally sourced fruits and spirits. The best part of it is that their ice cream is egg-free and has no preservatives. Additionally, their sorbets are dairy free, vegan and made with 100% real fruit! The coconut-lime sorbet had me swooning and the cinnamon coconut ice cream captured my taste buds from the first bite. Their ice cream truck serves up all these flavors and much more every weekend near Plaza Extra East along Centerline Road. Trust me, you're going to want to try their stuff ASAP!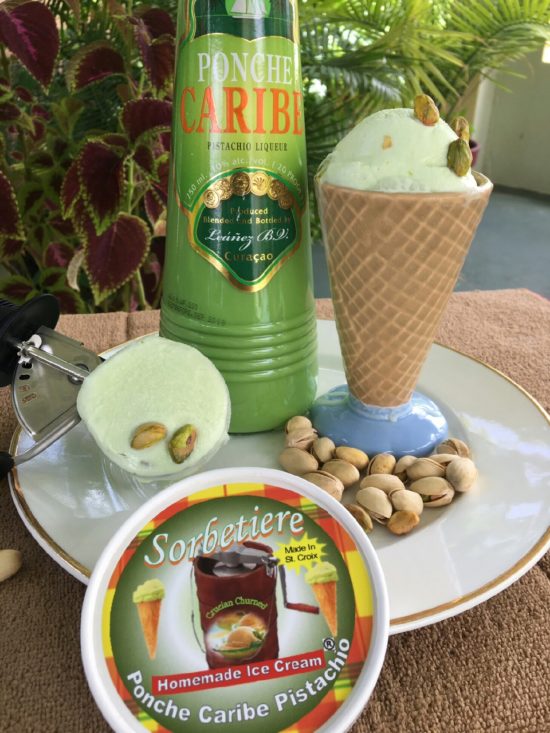 How did you celebrate National Ice Cream Day this year? What's your favorite ice cream flavor? Please leave a comment below with your answers. I look forward to seeing your comments to learn what flavors I've been missing out on lately.
Until Next Time,
Q the Cruzan Foodie