Crop Over 2017: Lush Cooler Party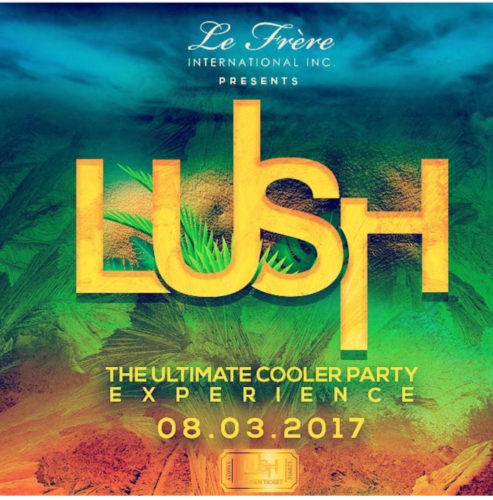 Fete Rating (On a scale of 1-5)
4.5
Lush Cooler Party is a guaranteed great time! I highly recommend this cooler fete to anyone coming to Barbados for Crop Over Festival. Tickets are easy to secure with a simple submission request form. Once you're approved, tickets are paid through a third party payment service with a minimal processing fee. Lush got a knock on their rating because they didn't alert fete goers that glass bottles weren't allowed. Thankfully, they transferred your alcohol into plastic bottles free of charge. Sweet! Not all cooler fetes are the same where some do allow you to bring the glass bottles into the venue hence the reason I didn't know they weren't allowed. Although the torrential downpour delayed the vibes to a point, the party ended up being as awesome as it has always been despite the slippery grass and wet lawn.
Venue: Lush Cooler Party was held at a private estate where fete goers were shuttled to the event from a designated car park. Unfortunately, the rain made this process a bit challenging. I had our driver take us directly to the venue instead and we avoided getting completely soaked. Just about every event during Carnival is held outside and as the saying goes, "Rain does only stop cricket!" This means that the show goes on and the pump continues!
Bar: Cooler fetes are the absolute best fetes because you are the bar! Hello!!! If you're unhappy with your bar, that's on you and no one else. My crew was a Johnnie Walker drinking team with a few vodka drinkers sprinkled in. We had no problems getting our drinks prepared because well… we were our own bartenders! Shout out to my boy Vincent for those incredible whiskey sours. Yes, we can get a little fancy at our cooler fetes. At one point, I had a whiskey sour in one hand and a Johnnie & ginger ale in the other. You can judge me if you want but I had A TIME!!
Food: I'm sure there was food for sale at Lush Cooler Party, but the challenge of moving around the venue due to the rain resulted in me NOT seeking out the food options. This is as shocking for me to write as it is for you to read because I pride myself as Cruzan Foodie. However, I didn't want to run the risk of sliding up OR down the hill looking for food (who wants that kind of embarrassment) so I stayed close to the stage next to the cooler where I had somewhat solid footing.
Music: The music at a fete can make or break it. Lush always has great DJs who don't play the same thing over and over and over again. There were even a few live performances from popular Bajan artists but I honestly can't remember who was on the stage (remember the whole 2 drinks in my hand reference above). I do know they had the crowd turnt all the way up!
Ultimate Fete Factor™ (UFF): For me, the thing that makes Lush Cooler Party one of the best for Crop Over is the combination of the party's energy due to the music and unknown artist performances and the fete goers/attendees! Throw in the freedom of being my own bartender, this makes this a must attend event for Crop Over every year!
Until Next Time,
Q the Cruzan Foodie