Divino Ceviche: Brunching Peruvian Style
As a self-proclaimed foodie, it's important that I experience every possible cuisine known to man, regardless of what it might be! Brazilian, Cuban, Jamaican, Australian or Asian – you name it and I'm definitely trying it. Imagine my surprise when I had the opportunity to experience a Peruvian style brunch thanks to the fine folks of Divino Ceviche.* This restaurant dedicated to serving traditional Peruvian Cuisine with a twist of originality offers a Divine Brunch every Sunday at their Coral Gables location in South Florida.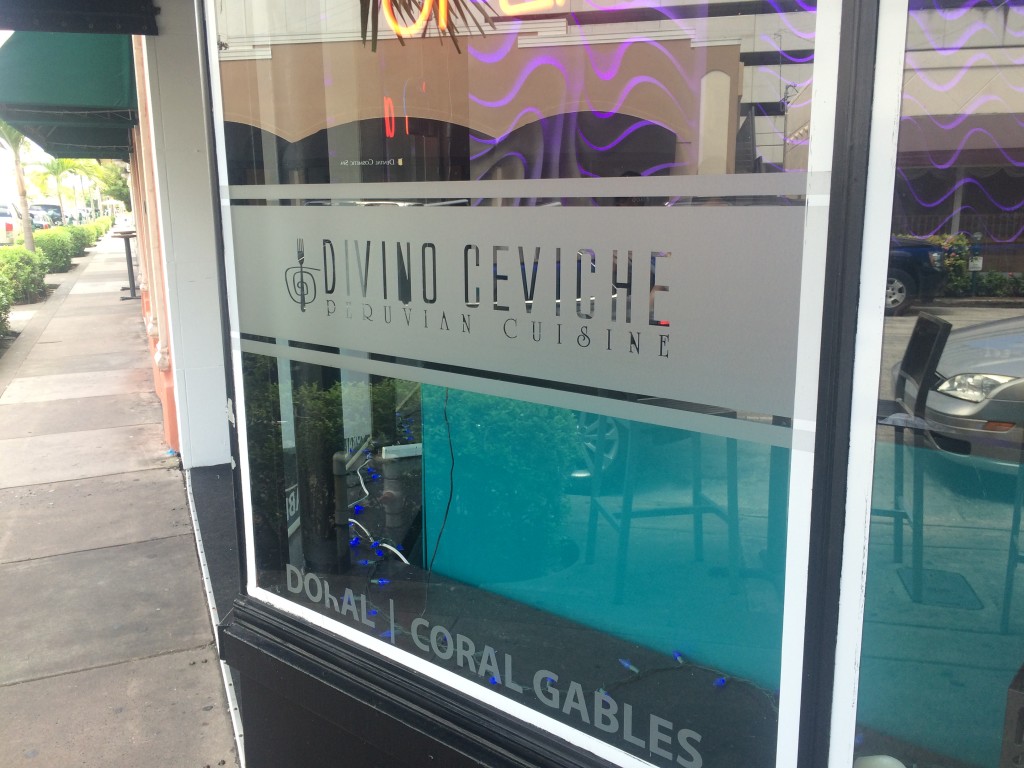 What exactly is included in a Peruvian brunch? First off, you can enjoy an all you can eat & drink option for $19.99 + tax that includes 10 different ceviche options and passion fruit mimosas. Perhaps you're in the mood for something else? You can choose from a variety of authentic Peruvian breakfast dishes that range from Peruvian eggs topped with a rich, creamy cheese sauce made with Peruvian yellow chile pepper to Peruvian chicken & waffles. With these endless possibilities, it's no wonder that I'm officially ready to book a trip to Peru to experience even more of this alluring cuisine.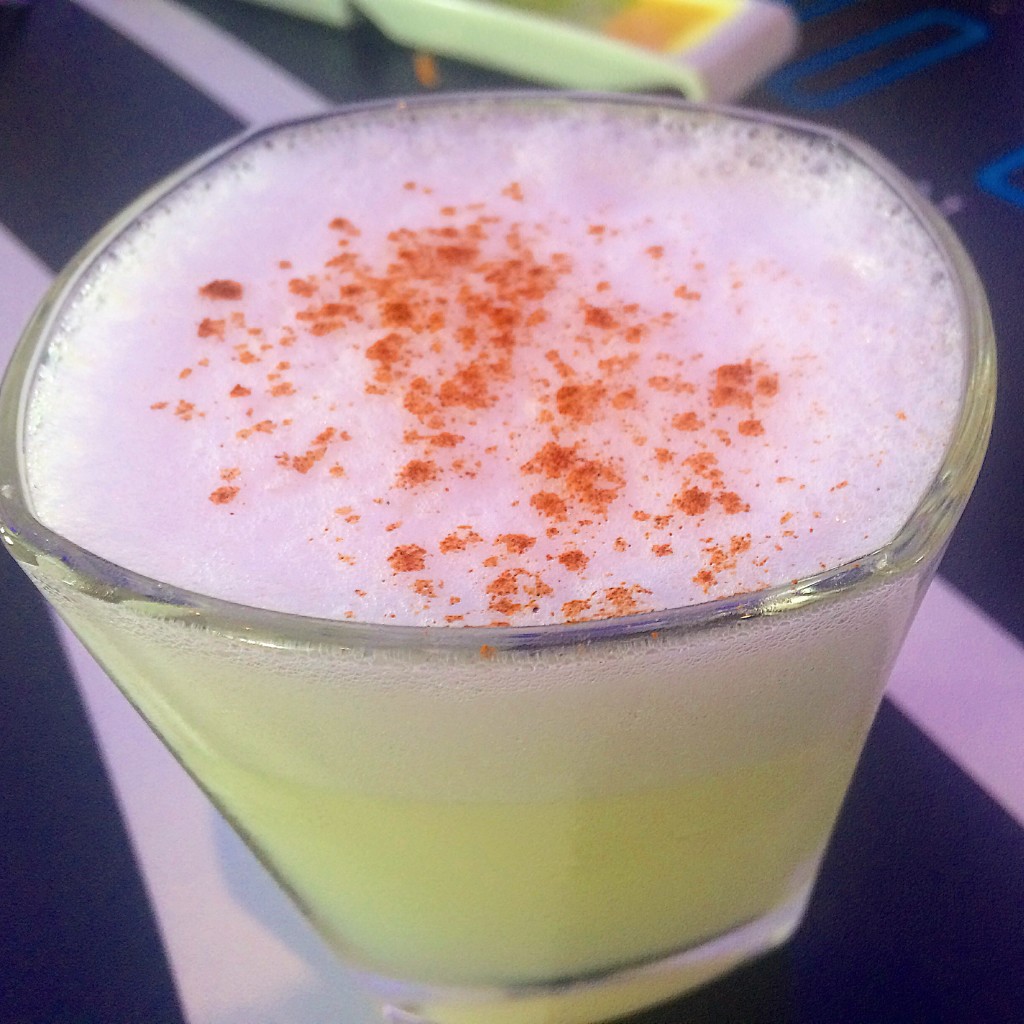 To kick it off, it's only natural that we started with a beverage but not just any drink will do when it comes to Peruvian Cuisine. Pisco sours are basically the unofficial alcoholic beverage of Peru & the folks at Divino Ceviche makes some of the best pisco sours I've ever had. Made with pisco brandy, lime juice, egg whites & simple syrup, these sweet & sour cocktails pack a punch that can creep up on you in a flash. Toasted corn nuts known as cancha corn and sweet potato chips with three dipping sauces were served as a preview to the 3-course brunch that lay ahead.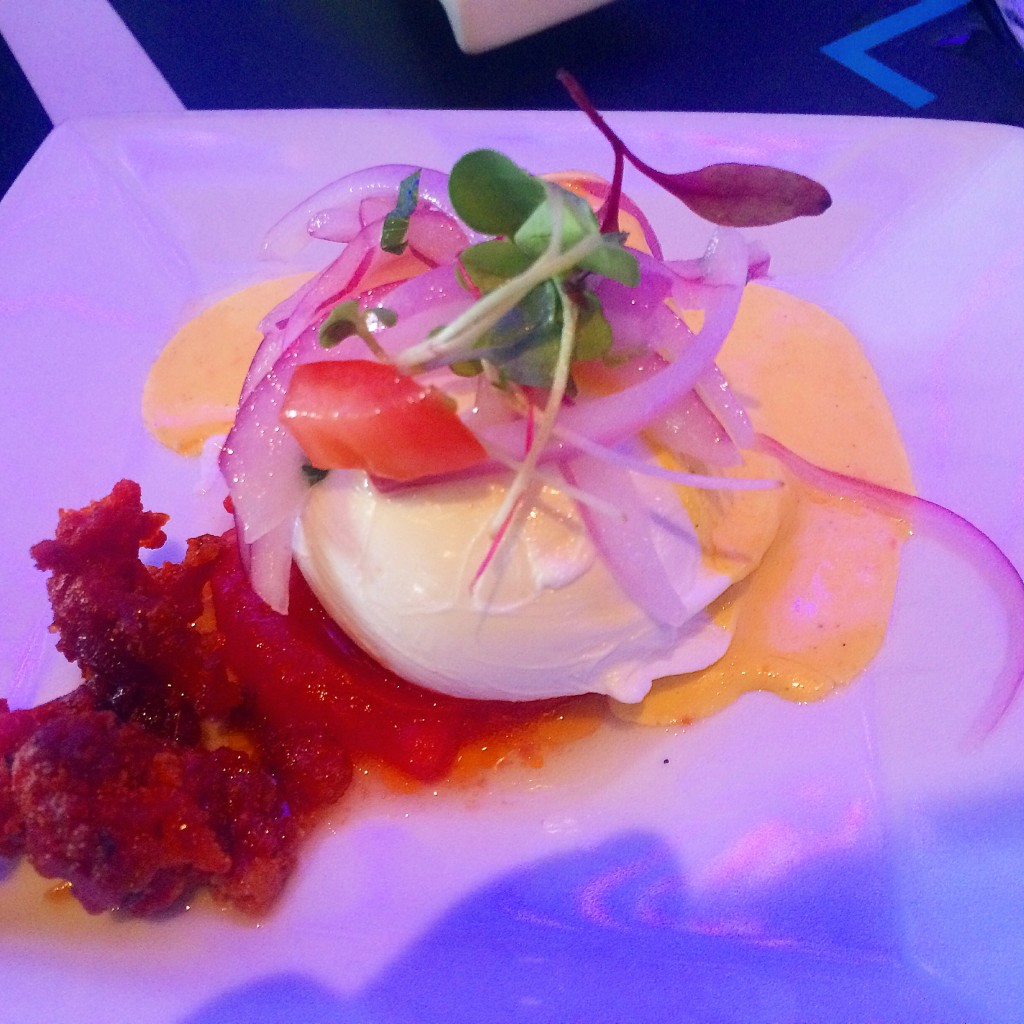 The first dish was huevos peruanos, a poached egg dish topped with hauncaina sauce and a side of chorizo. Because poached eggs are not a preference of mine, I was not sold on this particular dish. The presentation was beautiful and the huancaina sauce with chorizo was the perfect balance of salty and smoky between the cheesy sauce and bits of chorizo. If you love poached eggs, this dish has your name written all over it as it offers a twist on a traditional dish found on brunch menus across the globe.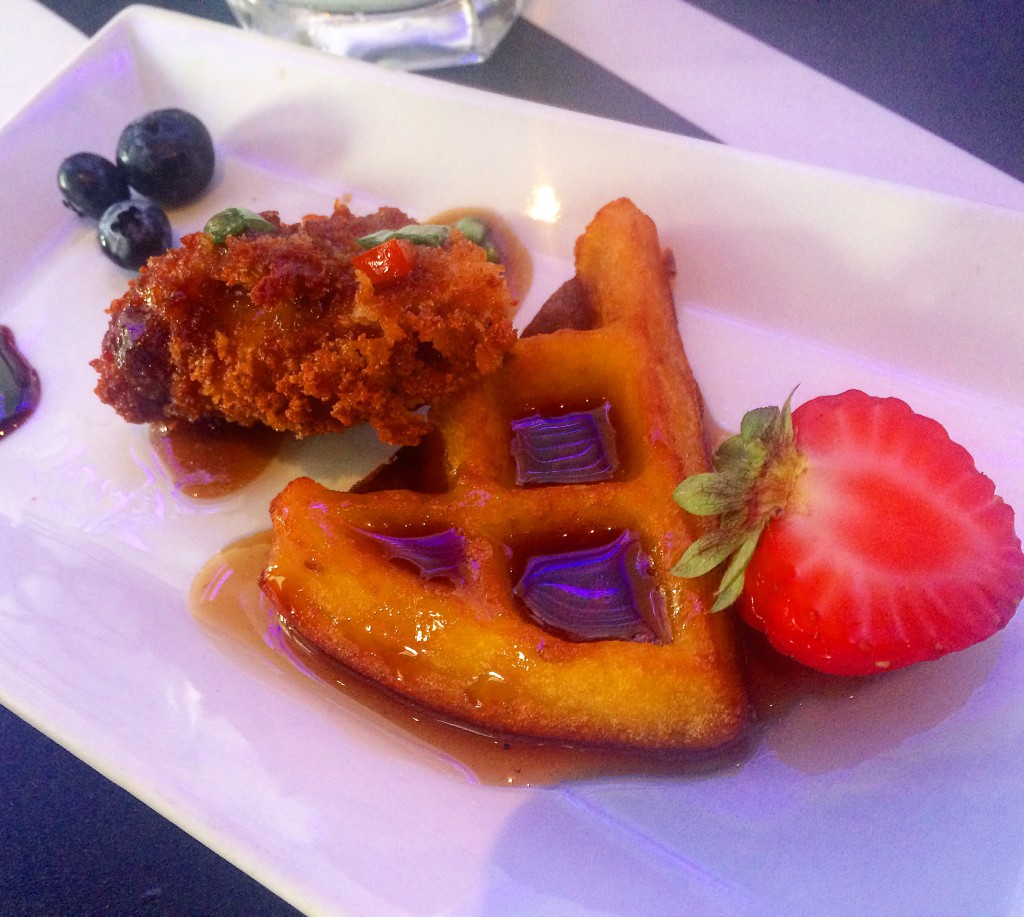 Peruvian Chicken & Waffles had me at "hello." I love chicken and waffles but Peruvian chicken & waffles? YES PLEASE! This panko-breaded chicken breast is paired with a sweet potato & squash waffle plus a side of homemade syrup. Take my word for this one when I say you MUST try this dish. It's sinfully delightful and satisfying to the final bite!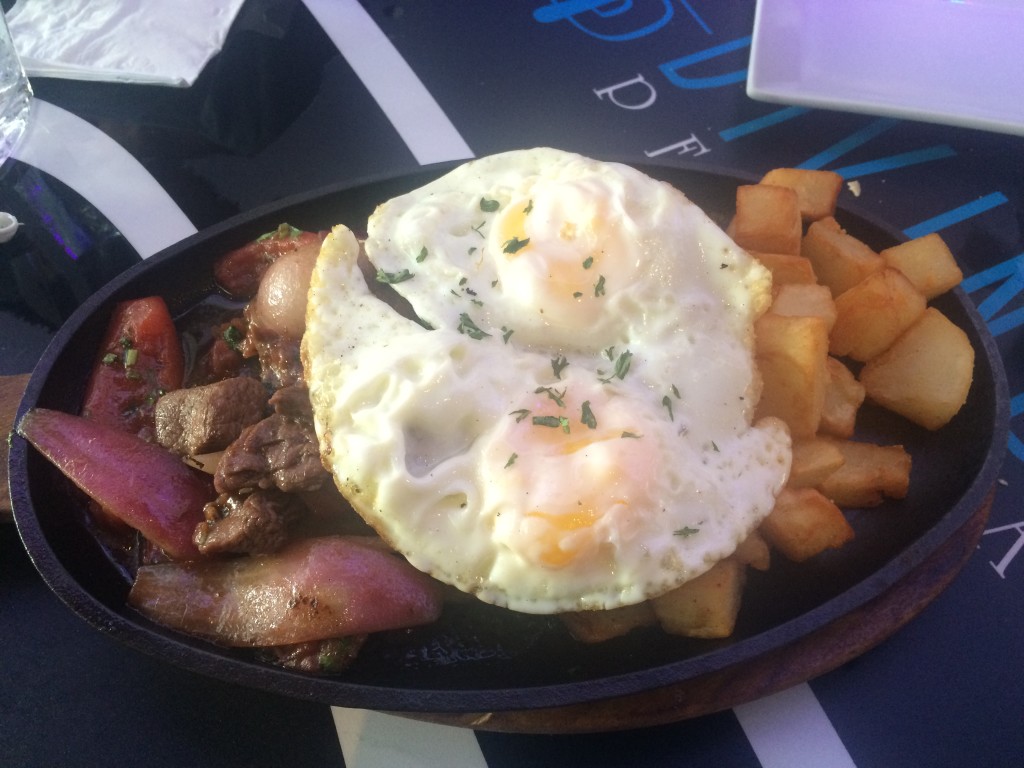 Last but not least, the final dish presented was a Peruvian stir-fry made with beef, onions, tomatoes & soy sauce served with breakfast potatoes and topped with a pair of sunny side up eggs. Again, I like my eggs cooked all the way through. I prefer for the yolk to never make a run around my plate when I cut into my eggs. What can I say? I'm a true Caribbean girl at heart. We like our food cooked ALL the way through. Outside of the eggs, the lomo saltado (this is what the Peruvian stir-fry is called) was perfectly seasoned with flavors of garlic and cilantro throughout the dish. And the breakfast potatoes? Golden petite sized pieces are fried to perfection, complementing the sauce of the lomo saltado effortlessly. Peruvians have this love affair with potatoes and any way they can cook it, they will!
If you're looking to enjoy a authentic Peruvian style brunch out all the stops, head over to Divino Ceviche in Coral Gables the next Sunday you're ready to experience a Sunday Funday! Divino Ceviche is located at 160 Giralda Ave, Coral Gables, FL 33134. Check out their website at http://www.divinoceviche.com for more information and to check out the rest of their menu as they are open for lunch & dinner. Thanks to the awesome folks at Divino Ceviche for hosting a fantastic brunch for South Florida Bloggers. We will certainly be back soon 🙂
*Complimentary brunch was provided in exchange for my honest review