What's Next? Food Trends of 2014
I've always been a lover of food and most recently coined a "foodie" by my friends and family based on my wealth of knowledge on all things food related. Whether it's the newest restaurants, latest trends or where to go to get the best mac& cheese, I have my ear and taste buds on the pulse of the best foods and beverages out there.
2014 will be the year where the food industry will experience some new trends that are here to stay. Year after year, we've seen a number of trends come and go but there are a few that have come along and stayed (healthy nutrition and tapas menus) and others that luckily went away (chocolate covered bacon).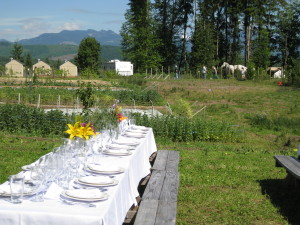 The most popular of the trends of 2014 is known as the farm-to-table initiative where restaurants and food establishments source all ingredients for their dishes from local farmers markets or they grow the ingredients themselves in a garden a few feet away from the restaurant! This increasing trend has been brought about due to the unknown of what ingredients are being put in our foods to make them taste better. Between the preservatives to keep items fresher on shelves longer and genetically modified organisms (also known as GMOs), the farm to table initiative is attractive to restaurateurs and consumers alike. It's nice to know what items are being put into your foods and more importantly where they came from.
Next up is Filipino cuisine! This overlooked Asian cuisine is all the rage for 2014 so get ready to see one popping up in a neighborhood near you. Why the sudden interest in Filipino food all of a sudden? Many well-known food personalities and critics such as Andrew Zimmern, Anthony Bourdain, and the ever-popular Zagat Food Guide have coined Filipino food as the next BIG thing. Some of the dishes you can find within this culture are: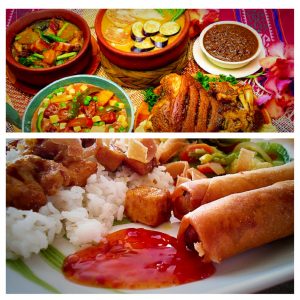 Adobo – While this may remind you of the seasoning you may use on your meats and fish, it has a completely different reference in the Philippines. Filipino adobo consists of marinating meat, seafood or vegetables in sauce of vinegar, soy sauce and garlic. The meat is then browned in oil and then simmered in the marinade. The great thing about this dish is that you choose the protein that you want and it appeals to a wide variety of pallets (Photo courtesy of wikipedia.org).
Lumpia – This Filipino appetizer is a combination of a spring roll, egg roll and salad roll that is served with a peanut sauce. It's filled with carrots, sprouts and veggies with the option of including shredded chicken shrimp, pork or tofu. This is a great beginner's dish in this cuisine so if you feel a like trying something new, this is a good place to start (Photo courtesy of www.themotherhuddle.com).
Last but not least, we have desserts. Now 2013 was all about the cupcakes and the donuts. I think every bakery, restaurant and gourmet shop was trying to find the most bizarre, out of this world flavors to put them on the map! Lo and behold, 2014 is no different but instead of donuts and cupcakes we have ice cream sandwiches!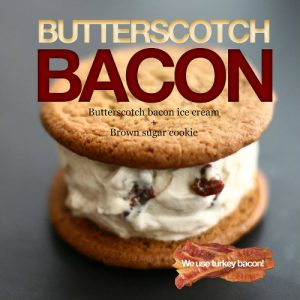 Just stop for a second and think of what an ice cream sandwich is: two pieces of chocolate sandwich cake with a slab of vanilla ice cream right in the middle of the two. Now think of all the variations to that recipe that are possible and you have the most exciting trend of 2014! Everyone loves dessert and naturally, this trend will be the one to look out for. Can you imagine an ice cream sandwich made with vanilla cake with pieces of salted caramel baked into the batter with vanilla ice cream with caramel and fudge pieces mixed in??? I don't know about you but that just made me super excited!
I'm looking forward to see what trends soar this year and to try some new foods. Be bold. Be daring. Be adventurous. Let your taste buds take you where you've never been before! Bon appétit!