Bulla Gastrobar: Authentic Spanish Cuisine in Miami
Allow my Bulla Gastrobar review to take you on gastronomic adventure through Spanish country! Bulla Gastrobar has been on my list of places to try for quite some time. To my delicious surprise, it was one of the restaurants included in the 2017 Miami Spice lineup. A two month long event, Miami Spice is where various restaurants throughout the city offer price-fix menus for lunch and dinner in August & September. I was in the Doral area shipping off supplies collected from my Hurricane Maria Mail-In Relief Drive for my island home St. Croix and realized that one of the Bulla locations was right around the corner! Talk about a doubly rewarding adventure: giving back and grabbing lunch!
The $23 Miami Spice lunch menu at Bulla Gastrobar featured three courses: appetizer, the main and of course, dessert!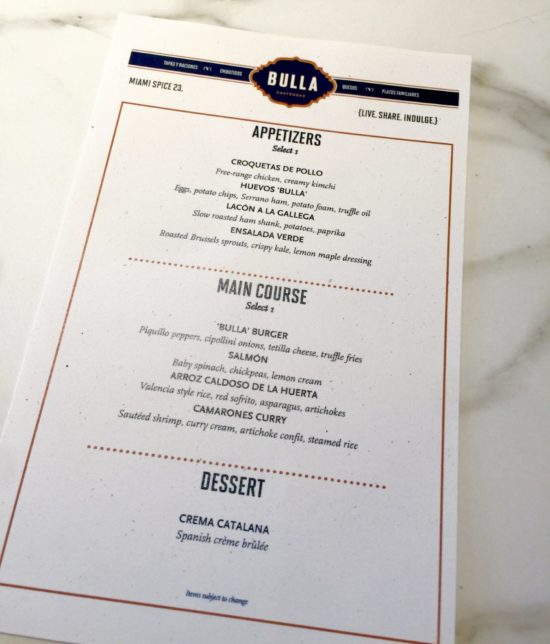 I started with their croquetas de polla made with free-range chicken and creamy kimchi. Made to order, the crunch of the croquetas crispy breading reminded me of the sound you make when you bite into a fresh potato chip.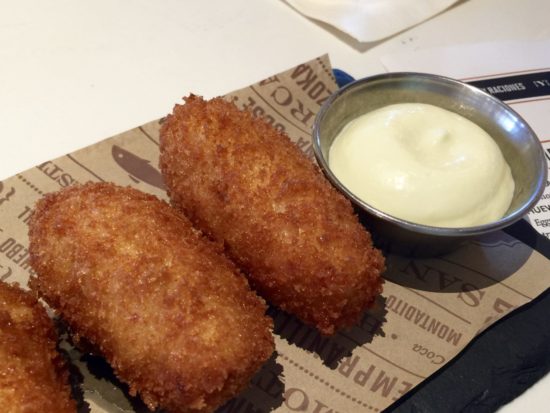 The Camarones Curry – my main course – was served with sautéed shrimp, curry cream, artichoke confit & steamed rice. This dish brought me back to some of my favorite afternoons in Spain where the menu del dia (menu of the day) made my taste buds dance with delicious delight.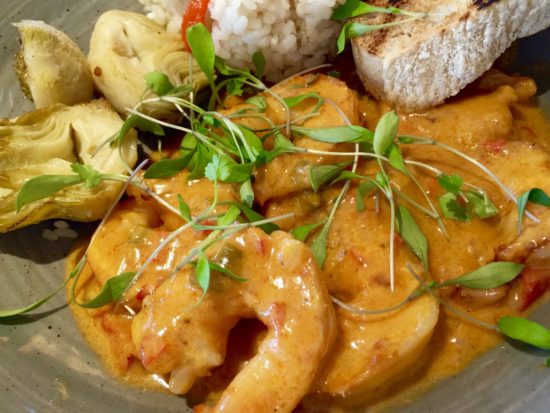 For the sweet ending, I had the Spanish version of crème brulee called crema catalana. Made with milk rather than heavy cream, this Spanish version featured fresh strawberries mixed into the custard base found under the caramelized sugar topping. Unlike your typical crème brulee, this Crema Catalana was served cold and not at room temperature. It was the idyllic end to an authentic Spanish meal!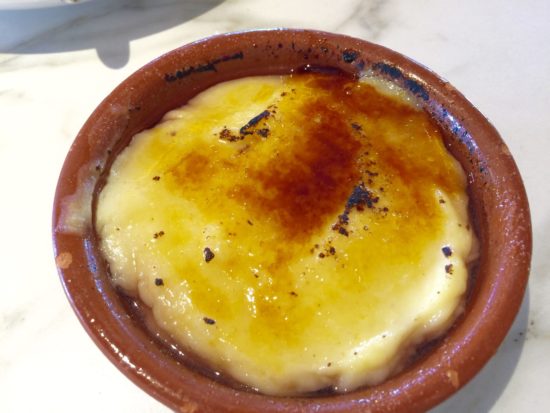 I knew that Bulla Gastrobar was an authentic Spanish restaurant when I saw the wide array of Spanish wines on their menu along with the beers they had on tap – Mahou & Alhambra Reserve 1925. My first stop while living abroad in Spain was in the southern city of Granada. There I fell in love with Cervezas Alhambra Reserva 1925. The crisp, refreshing taste found in this engraved green bottle made drinking beer my favorite pastime living abroad.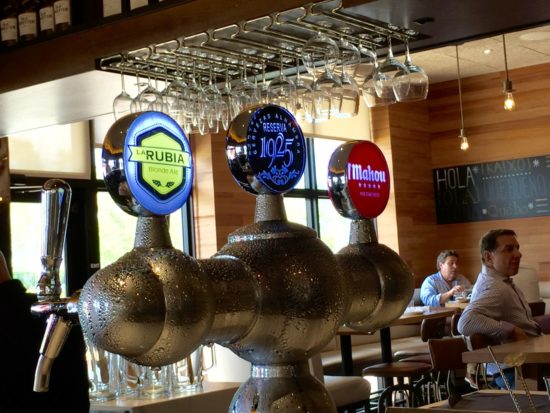 A quick glance at their regular menu immediately transported me back to my time living in Spain. The small plates I enjoyed for months on end while living abroad – Spanish tortilla, patas bravas and pork pinchos – were found boldly throughout the menu. Much to my Spanish foodie delight, their cured meats and cheeses included the iconic jamón de ibérico and manchego cheese. I'm happy to report that every item on their Miami Spice menu is included on their regular menu. This means you can come back and enjoy these dishes over and over again!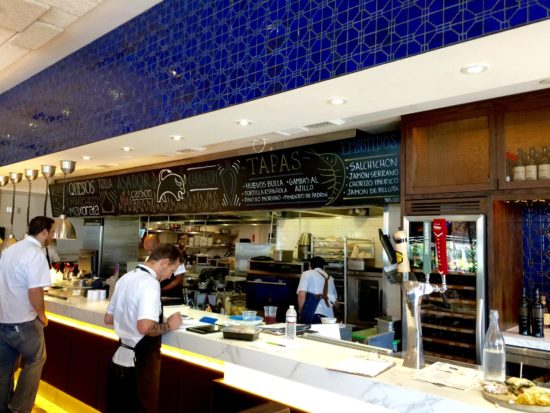 I can tell you, without a doubt, that Bulla Gastrobar has gone great lengths to bring you authentic Spanish cuisine without cutting corners or placing an Americanized twist on its offerings. If you fancy a trip to Spain but it's not in your budget, visit Bulla Gastrobar as soon as possible. You can journey to Doral (or any of their Florida or Georgia locations) to experience a part of Spain that makes visiting worth every penny – THE FOOD! Bulla Gastrobar Doral, 5335 NW 87th Ave, C#102, Doral, FL 33166. (305) 260-6543.
Buen Provecho,
Q the Cruzan Foodie