Which Venezuelan Treat is a Must Try?
There's nothing more exciting to me than discovering a new food or beverage within a cuisine that I've already proclaimed my love for! This past weekend took me on my regular trip to the farmer's market to get all of my fresh fruits and veggies for the week. Here is where I'm also able to get farm fresh eggs and locally sourced fish, bringing the term "farm to table" straight to life. The thing about my farmer's market that sets it a part from others is the wide variety of cuisine that can be found there. Bahamian conch salad, Peruvian ceviche, gumbo from N'awlins (New Orleans) and Greek gyros can be found here every weekend.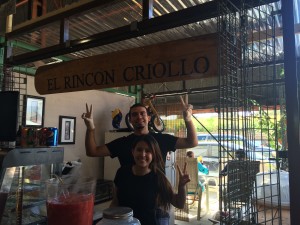 One vendor that I've had the pleasure of being a patron of serves up delectable Venezuelan foods served hot and fresh for all customers. On this particular visit, they had a new drink that captivated my eyes and soon after, my taste buds. I had never seen it before and was quickly educated on this Venezuelan fruit punch called La Tizana. With papaya juice as the base, chunks of succulent fruits such as watermelon, guava & pineapple are added to round out this fruity drink, which makes it perfect for any occasion. Like many foods and beverages, La Tizana can be made in a number of ways where some recipes call for a banana to help intensify the flavor of the drink.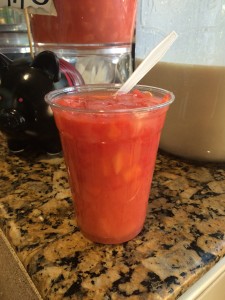 To top it all off, it is served with a spoon to help you capture all of the goodness of the fruit chunks that remain at the end of the drink, making it a drink and a snack – two for one!
Click here for a link to an easy Tizana recipe I found on Global Table Adventures, a website exploring cuisines of the 195+ countries on Earth! Have you tried this drink before? Maybe you plan on making a batch for your next get-together? Let me know in the comments below. As always, I love hearing from you!
Until Next Time,
Q the Cruzan Foodie