Fibonaxti 0: First Craft Beer Review Video
I drank a lot of beer during my European travels from October 2015 to April 2016.  A LOT – I mean it was pretty bad to the point that I gained 20 pounds during this time but that's neither hear nor there… This is a judgement-free zone, people lol In my defense, this was all done for you to experience these craft beers with me like we're going to today in my first craft beer review on CruzanFoodie.com! As I continue on with these reviews, they will get much shorter so bear with me through these first few while I figure out what works best in delivering these reviews to you, my audience!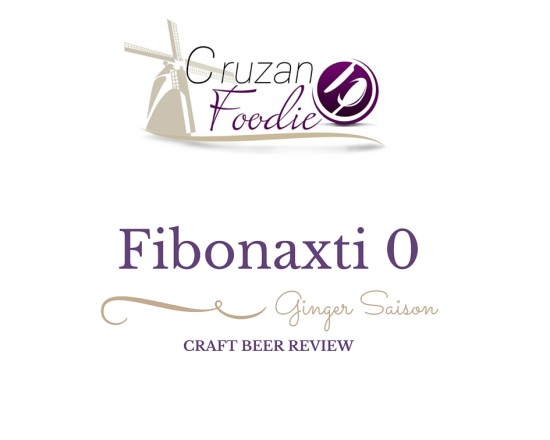 Journeying from southern Spain all the way to Brussels, Belgium allowed me to try a wide variety of craft beers that most people haven't heard of or have been hesitant to try because they're not well known. Fibonaxti 0 is one of the craft beer brews I picked up on my European beer tour & was the perfect choice for my first craft beer review. Spain has some exceptional craft beer brewers that are picking up notoriety. Laugar Brewery located in Basque County of Northern Spain has a ginger saison sure to give your taste buds a spicy tingle. Find out what foods pair best with this type of beer style! Use the social media buttons below to share on Facebook, Instagram & Google+! I'd love to hear your feedback as well!
Salud (that's "cheers" in Spanish),
Q the Cruzan Foodie