Cruzan Foodie San Diego Eats: Hammond's Gourmet Ice Cream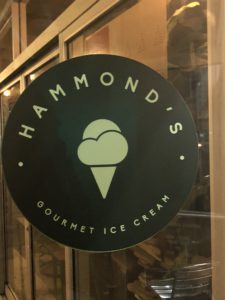 I've never met a scoop of ice cream I didn't like; Hammond's Gourmet Ice Cream in San Diego, California was no exception. I had the pleasure of diving into a few ice cream flights courtesy of Hammond's during my most recent trip to one of the largest cities in the United States.
SEE ALSO: Cruzan Foodie San Diego Eats – Nomad Donuts
Home of the original Hammond's Flights and Flight of 32 Flavors, Hammond's Gourmet Ice Cream boasts over 300+ flavors of super premium Hawaiian ice cream and sorbet. Super premium means this ice cream is handmade with 18% butterfat, which adds a rich and creamy texture that you can taste. Take my word for it when I say it's worth every single ounce of butterfat when you can experience flavors like Vanilla Rose, Vietnamese Coffee Toffee, Brown Sugar and White Chocolate Caramel!
On my first visit to Hammond's Gourmet Ice Cream, I had a Hammond's Flight with four flavors: Vanilla Rose, Brown Sugar, Simply Chocolate and White Chocolate Caramel. Overwhelmed by the flavor choices, the young lady behind the counter was patient and helpful in recommending flavors she thought I'd enjoy. You're able to taste a number of the flavors before making a final decision. However, don't go overboard on all the tasting that you end up never buying any ice cream lol.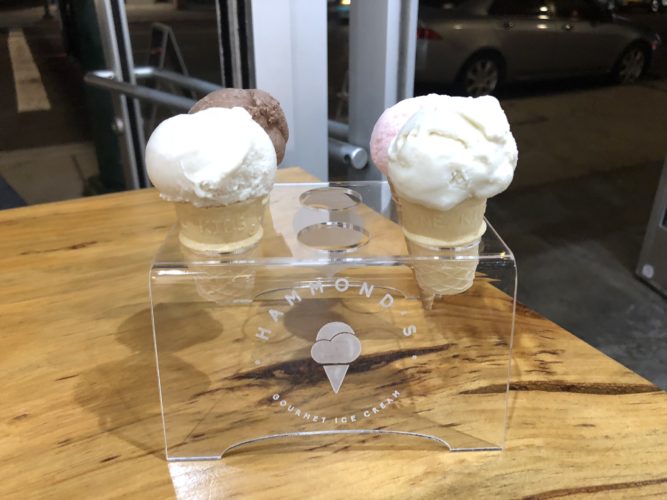 Flights of 4 were $6.95 and I chose to get one scoop with a mini waffle cone. After taxes, this Hammond's Gourmet Ice Cream visit of $7.88 was spot on for what I expected to pay for gourmet ice cream.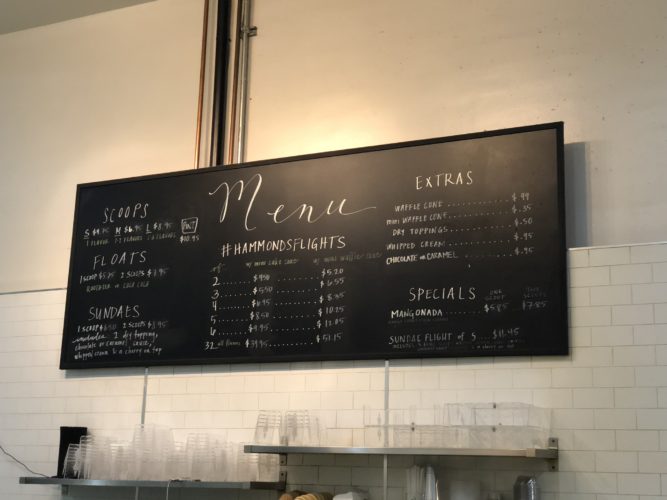 Of course, one visit is never enough! Exactly two days after my initial trip, I found myself in the long but fast moving line once more. This time, I got two scoops of Vietnamese Coffee Toffee and Chocolate Coconut Macadamia Nut in a cone. Again, the price was just right coming in at $7.51 after taxes.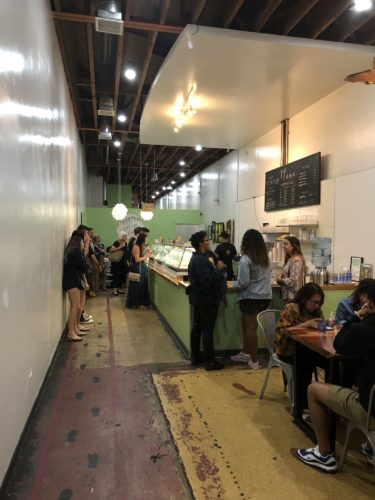 Hammond's Gourmet Ice Cream is another Cruzan Foodie approved choice when visiting San Diego, California. From the wide variety of flavors to the industrial feel of the interior to the standout employees, Hammond's is an absolute must whenever you make it out to the West Coast. There are three locations in San Diego, giving you a few opportunities to check them our regardless of where you end up around the city.
What are you waiting for? Take flight with Hammond's Gourmet Ice Cream!
Hammond's Gourmet Ice Cream
North Park: 3077 University Ave, San Diego, CA 92104
Point Loma: 3740 Sports Arena Blvd, Suite 6, San Diego, CA 92110
Pacific Beach: 1418 Garnet Ave, San Diego, CA 92109