Cayman Uncovered with Cruzan Foodie
I can't tell you how many people asked me why I was going to the Cayman Islands for my most recent vacation and made the following comments:
"It's too expensive"
"It's boring"
"There's nothing great except Seven Mile Beach"
"It's just another Caribbean island"
I'm here to tell you to throw out everything you've ever heard about the Cayman Islands and be prepared to take notes. Cayman Uncovered with Cruzan Foodie is precisely what's needed to convince you to add this Caribbean gem to your travel bucket list. You can thank me later. Here we go!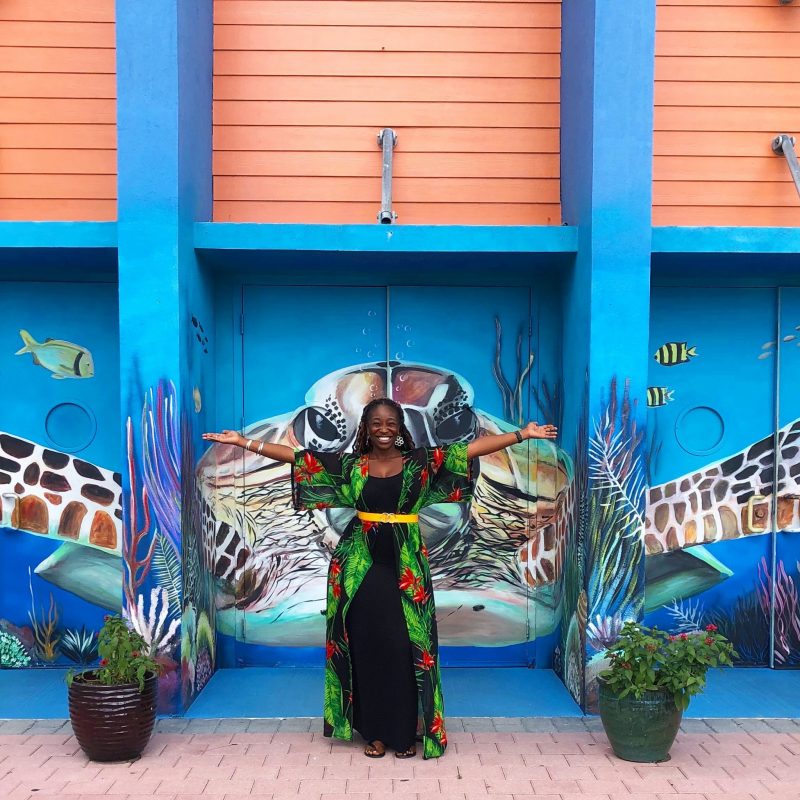 Ease of Getting There
Getting to the Cayman Islands is as easy as 1-2-3! Between Cayman Airways, American Airlines, United Airways and Delta Airlines, there is no shortage of daily flights to Grand Cayman (GCM). While the Cayman Islands consist of three islands, you must fly into Grand Cayman in order to get a flight to Cayman Brac or Little Cayman. My round-trip flight from Miami to GCM cost me around $240 for a 4-day trip, which was more than enough time to take in a fair share of Cayman Islands gems. Bonus Tip: Most people that visit Cayman Islands never visit Cayman Brac or Little Cayman. These smaller islands are pristine, quiet and are perfect for the ultimate stress-free vacation.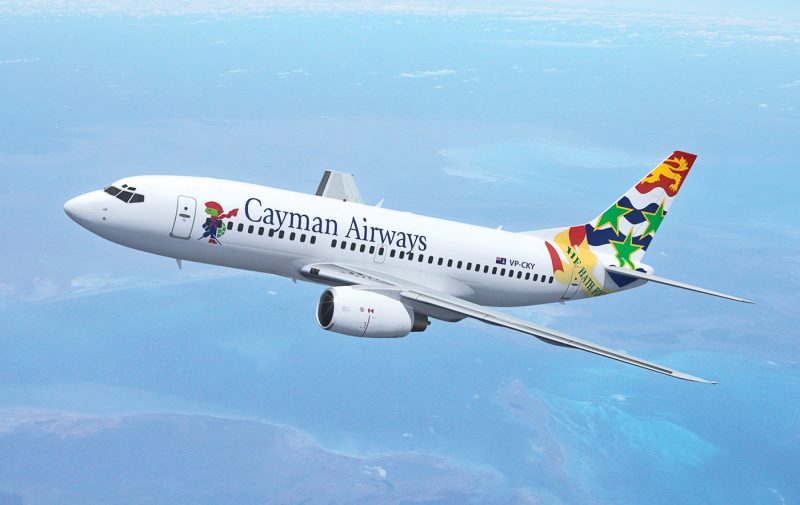 Getting Around
I cannot stress the importance of renting a car for your trip to Grand Cayman. You cannot really say you've visited Grand Cayman if you stay locked into specific areas around the island. Car rentals are affordable plus driving around the island is easy. Well known rental agencies like Hertz, Avis, Budget and Ace are located on Grand Cayman a mere stone's throw away from the airport. They do drive on the left with few major roadways or highways. Take your time and you'll be an island driving pro in no time. Bonus Tip: Caymanians love roundabouts and likely use them as an answer to any traffic problem. You'll see maybe 6-10 stoplights during your entire stay. Just remember to stay to the left and that roundabouts are your friend!
Go Where the Locals Go
The local people are the ultimate go-to when trying to figure out where to go, what to eat and what to do. Sure, the hotel concierge will offer some great recommendations but the bartender at the corner stand or the cashier at the local Kirks grocery store will be your best bet. They live, eat and breathe Cayman so who better to ask than them? Be polite in conversation, express your excitement for visiting their home and ask for their go-to places when they want to unwind and have fun. Bonus Tip: Thanks to my local guide and undergrad bestie Marzeta, I experienced the most breathtaking sunset Grand Cayman had to offer at Macabuca. I won't even try to describe it. Just go!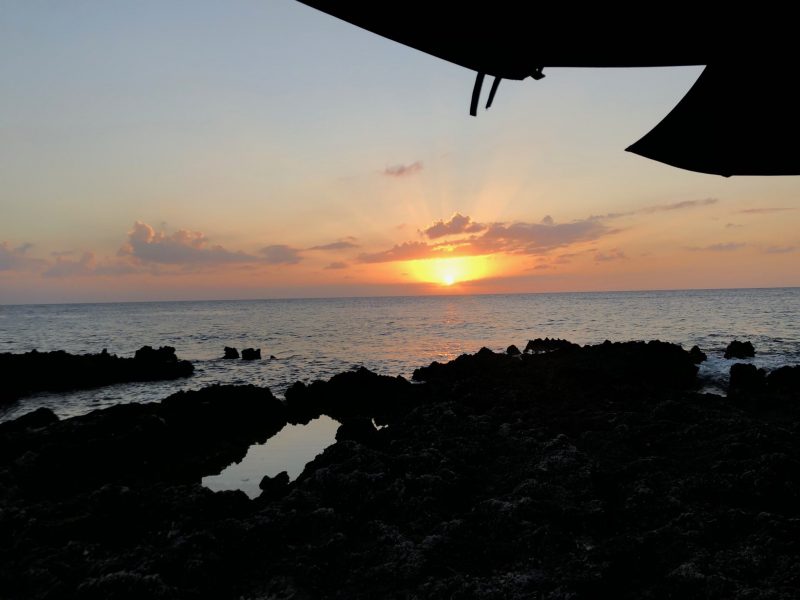 Live a Little! Things to Do
Regardless of your interests, there is something for every single person that travels to Cayman Islands. It's also important to note that the Cayman Islands Dollar (KYD) is worth more than the US Dollar (USD)! For every KYD, it's about 83 cents in USD. Keep that in mind when shopping or dining out because the sticker shock can kill you!
For the Nature Lover
If you love nature, head to the Queen Elizabeth II Botanic Park for a unique blend of natural beauty, culture and history. Take in the beauty of Cayman's flora and fauna and if you're lucky, you might spot the rare blue iguana found only in the Cayman Islands. I didn't see only one but FOUR blue iguanas while I was visiting. I consider that some kind of lucky, don't you?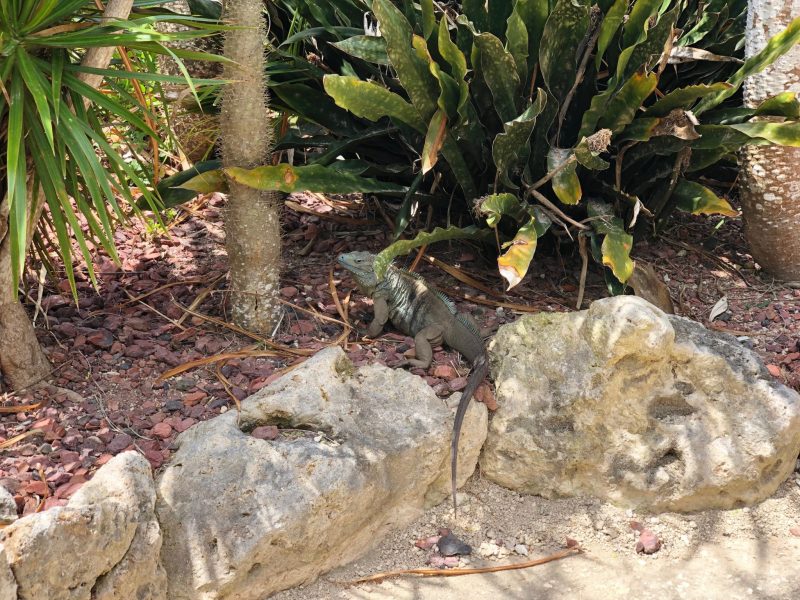 For the Adventure Lover
Get up close and personal with a turtle or two at Cayman Turtle Centre. Learn about the long-standing history between the people of Cayman and turtles. Here you will find turtles of various sizes along with a touch pool where you can hold them for a great photo. You can get into the wading pool for a more intimate visit with them, too!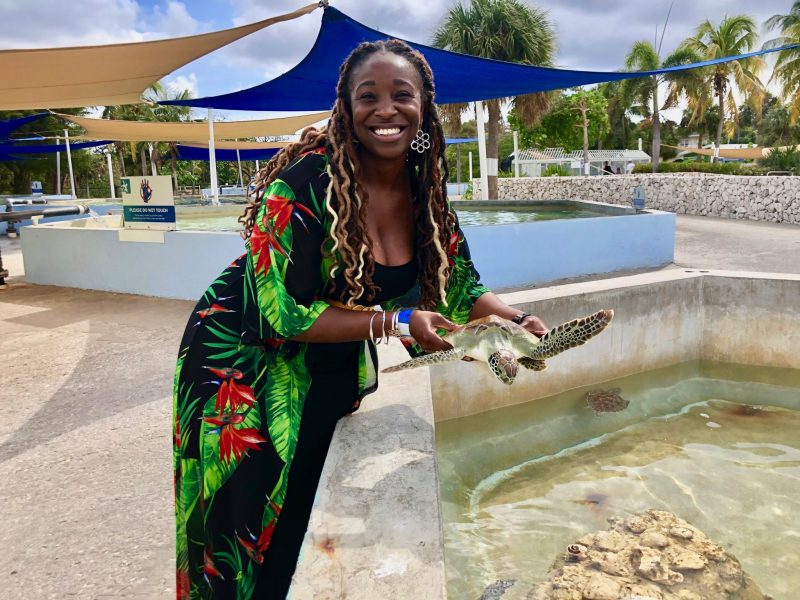 No visit to Cayman Islands is complete without a trip to Stingray City with Captain Marvin. In business since 1951, Captain Marvin and his crew will take you out to the shallow sandbar where stingrays roam free and visitors can get a close-up with these pliable sea creatures. It is quite intimidating to be in their domain and the sheer size of them is mind blowing. Grab a few cool photos (like the one below) and check this item off your Cayman bucket list. After Stingray City, see a bit of Cayman from below with a little snorkeling at the Barrier Reef and the Coral Gardens.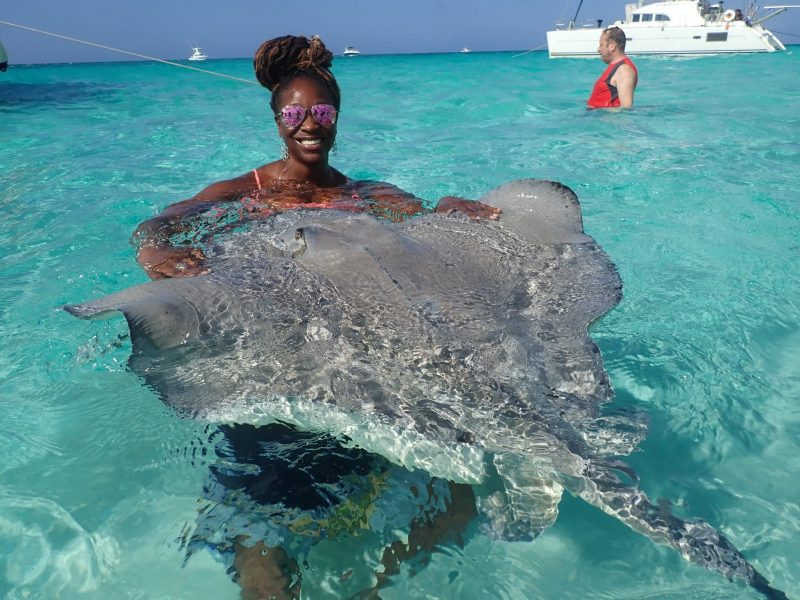 For the Art Lover
The National Gallery of the Cayman Islands is home to a multitude of art by local artists and the like. Their mission is to promote the appreciation and practice of the visual arts of and in the Cayman Islands. This free activity is great for every member of the family.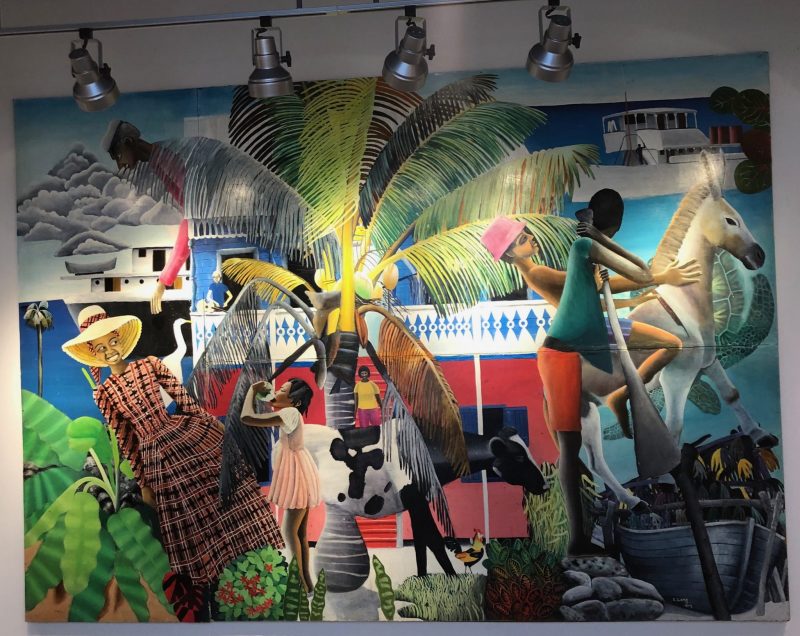 For the Beach Lover
Walk along the world famous Seven Mile Beach.
Go to Cayman Kai on Grand Cayman's North Coast. You will enjoy many of the same amenities and recreational activities as Seven Mile Beach minus the big crowds. Rum Point is also on the north coast and offers views of Cuba on a clear day. This lively beach is shaded by palm trees and is a well-known spot for beach and water sports. Try a frozen mudslide at The Wreck Bar. This is one of the most famous beach bars in the Cayman Islands because it's where the frozen mudslide drink was invented. Smith Cove is a quiet alternative to Seven Mile Beach on Grand Cayman once there aren't any cruise ships in port. Enjoy full facilities and great snorkeling in a protected cove on the South Sound. Starfish Point is worth the drive to see countless sea stars lounging about in the sparkling blue waters. Feel free to snap a photo or two with these gentle creatures but put them back in the water. Taking them out of the water is illegal and can incur a $5,000 fine. Don't be that tourist. Spotts Beach is a perfect location for snorkeling and taking in the sunrise as the beach faces to the south. Located right off Shamrock Road in the Spotts Newlands part of Grand Cayman, it's away from all the hustle and bustle of the more popular beach locations.
Eat & Drink Like a Local
You can't travel all the way to the Cayman Islands to eat as you would if you were home. Cayman Islands is considered one of the premier foodie destinations in the Caribbean because you can get almost any cuisine within the 102 square miles of all three islands. Ditch the typical fast food locales of the United States and get a taste of the Cayman Island with these solid foodie spots!
Cayman Cabana is all about fresh, locally sourced ingredients that make their food mouthwateringly delicious. Visit their fish market next door for fresh fish and let the kitchen hook it up for you. Grilled, blackened, fried or steamed, they can make it any way you like.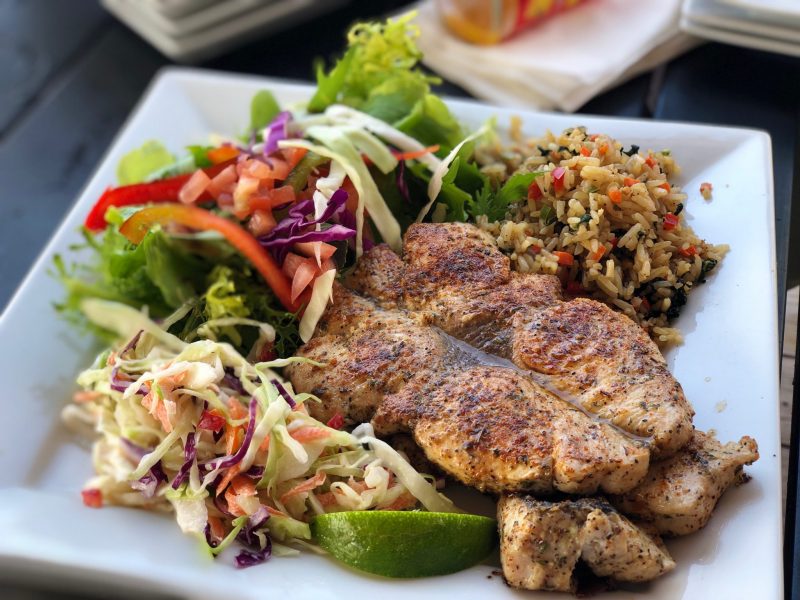 For a unique Caymanian twist, try their coconut ceviche served with plantain chips and wash it down with a Rum n' Swanky – local Cayman Rum (like Governor's Reserve or Seven Fathoms) + brown sugar lemonade = perfection!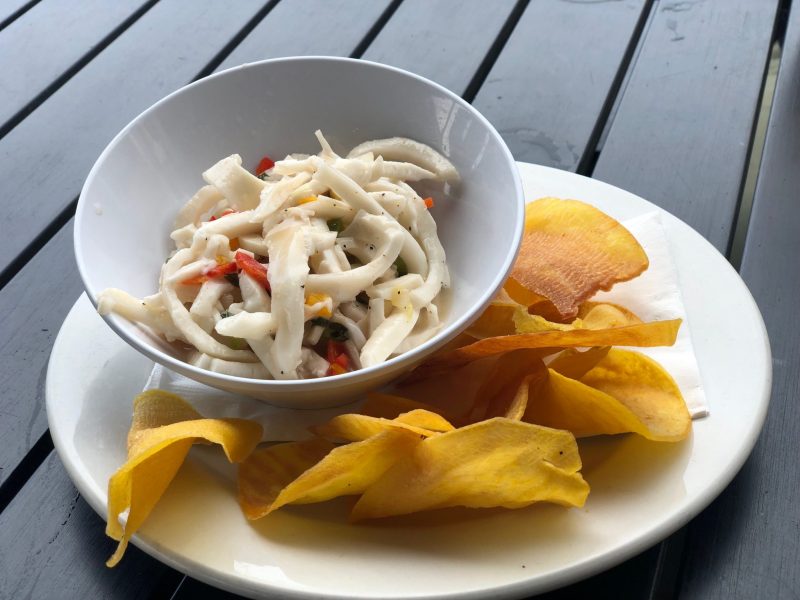 For a sweet treat to finish off your meal from Cayman Cabana, head next door to Casanova by the Sea for a slice of tiramisu. Even if you're not a fan of this coffee-flavored Italian dessert (like me), I promise you this tiramisu just might change your mind. Let's just say I will most certainly be back to have a slice!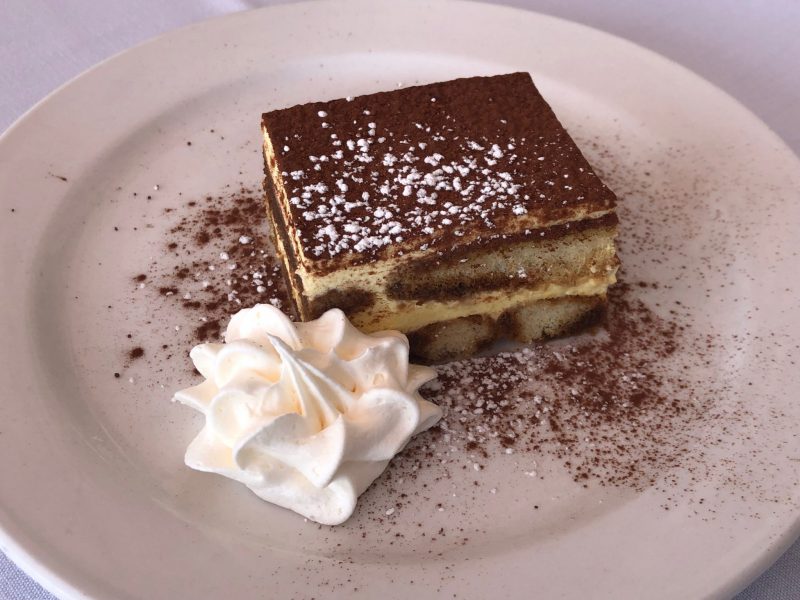 In the Cayman Islands, turtle meat is still considered "the unofficial national dish of the Caymans" to some. The islands have a rich history of eating green sea turtle. This meat is considered endangered in almost all other parts of the world but has long been a trusted food source in the Cayman Islands. This is one of the only places in the world where it's still legal to eat it. My local undergrad bestie ordered some from a local gentleman who still cooks up the turtle meat and serves it with rice and peas and provisions.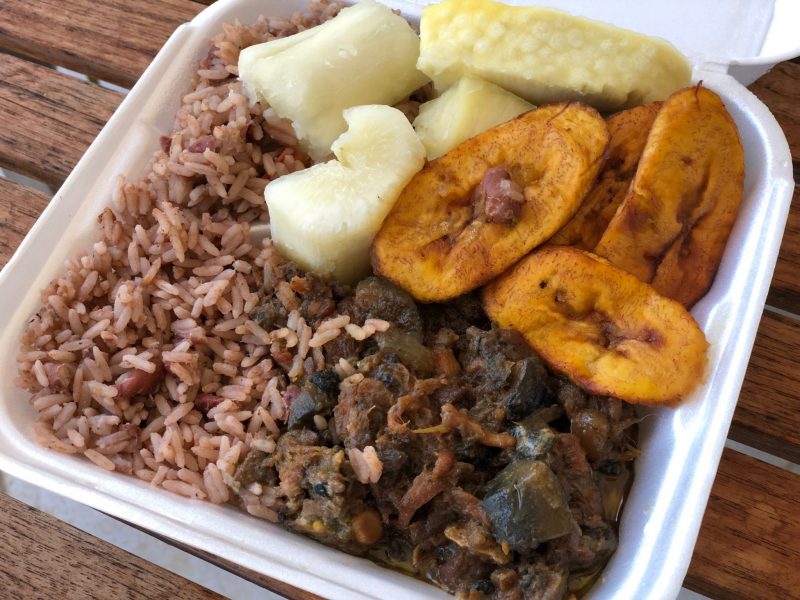 Another popular dish is their stew conch served with "sea pie," or thinly sliced flour dumplings mixed into the seafood. This dish is also served with the typical Caribbean side dishes of rice and peas with provisions (plantain, sweet potato, etc).
Grab a cocktail at the Kimpton Seafire Resort and Spa. As Grand Cayman's first-ever lifestyle resort on the world-famous Seven Mile Beach, this property oozes luxury! While I don't think I'd be able to afford a stay there anytime soon, I grabbed a cocktail at their exhibition style restaurant, Avecita. I enjoyed this Tamarind Old Fashioned that featured an island twist on a classic cocktail.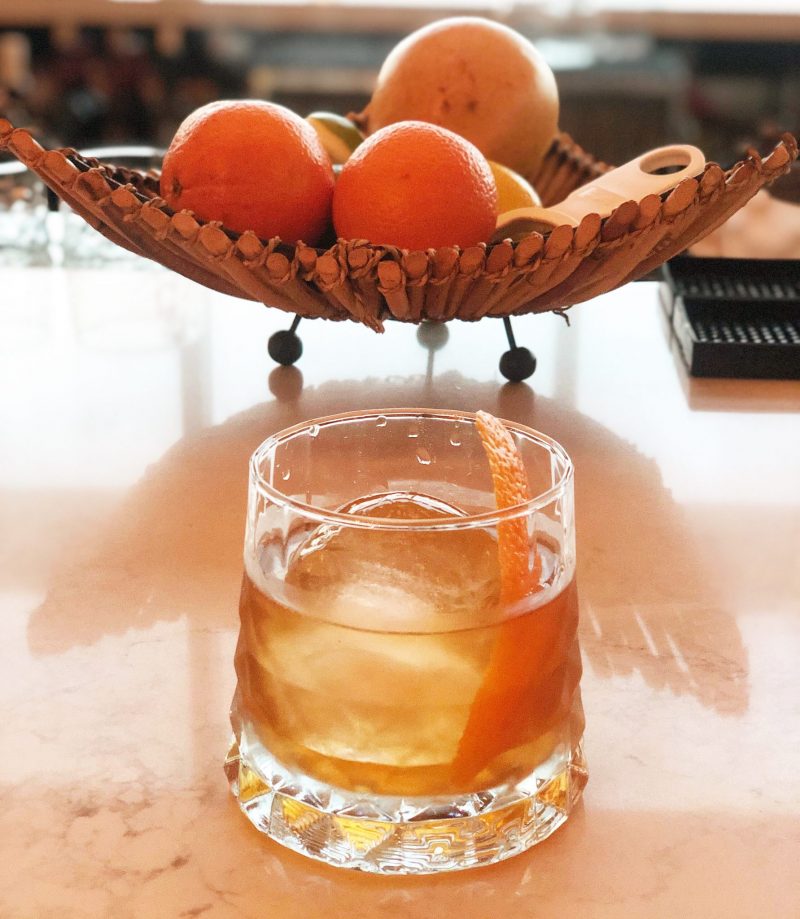 Head to Blue Cilantro for a taste of East meets West! Their Indian-style dishes are sprinkled with Asian influence using only the best cuts of meat and fish, and freshest and most fragrant vegetables, herbs and spices. Their naan bread is made in-house using an authentic clay oven and served with assorted chutneys. It's the perfect way to kick off your meal here.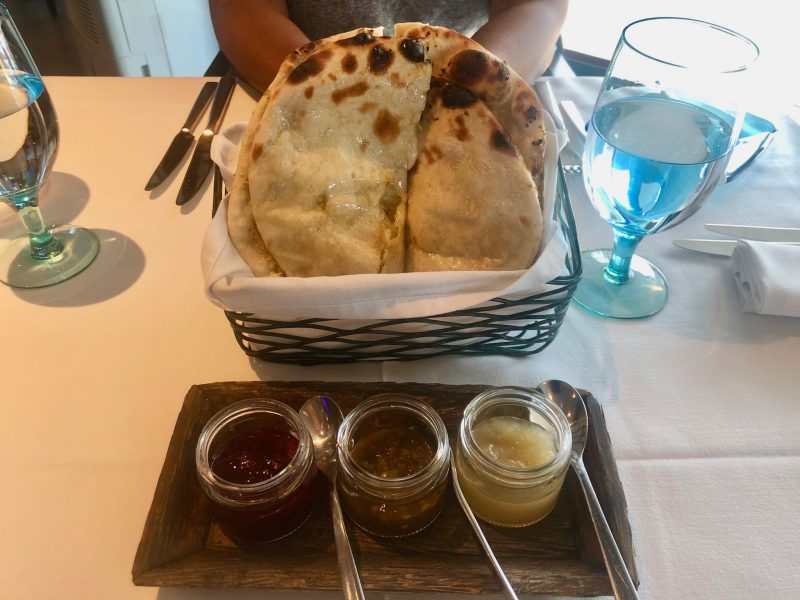 Follow it up with their seafood curry and you'll be in foodie heaven.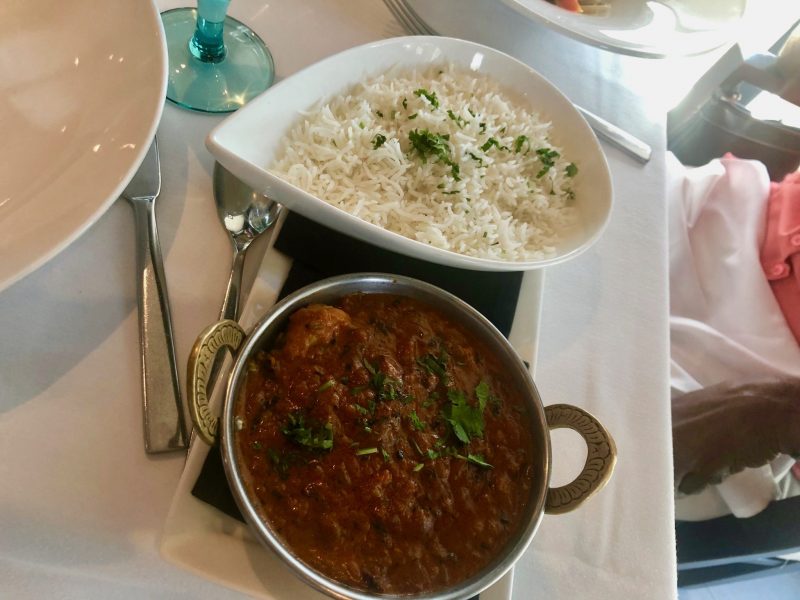 For a late night fix (or anytime for that matter), head to Al La Kebab. From pita wraps and fry meals to skewers, salads and house made sauces, this Greek-inspired eatery is open late with three locations to choose from. Try their beef and lamb gyro wrap but have them serve it over fries and put the wrap on the side. Top it with a mix of the sweet donair and tzatziki sauces and you've got yourself a WINNER!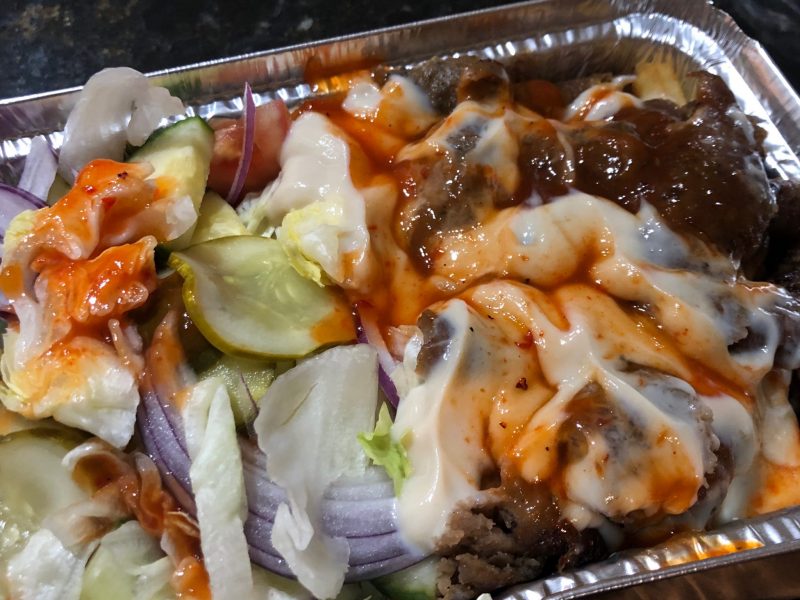 Camana Bay is a must to visit when in Grand Cayman. This outdoor shopping and dining development is home to some amazing restaurants, local shops and outdoor fun for the family.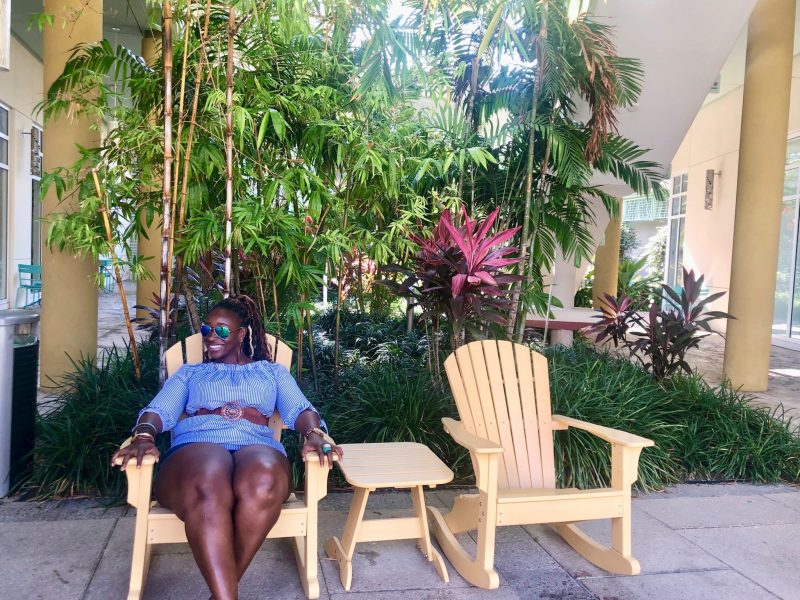 Here is where you'll find Gelato & Co. Open seven days a week, their creamy gelatos and icy sorbets are made from scratch using the very best, real ingredients in their raw and most natural form. Head to Camana Bay's Observation Tower with your cool treat and enjoy a panoramic view of Grand Cayman six stories up!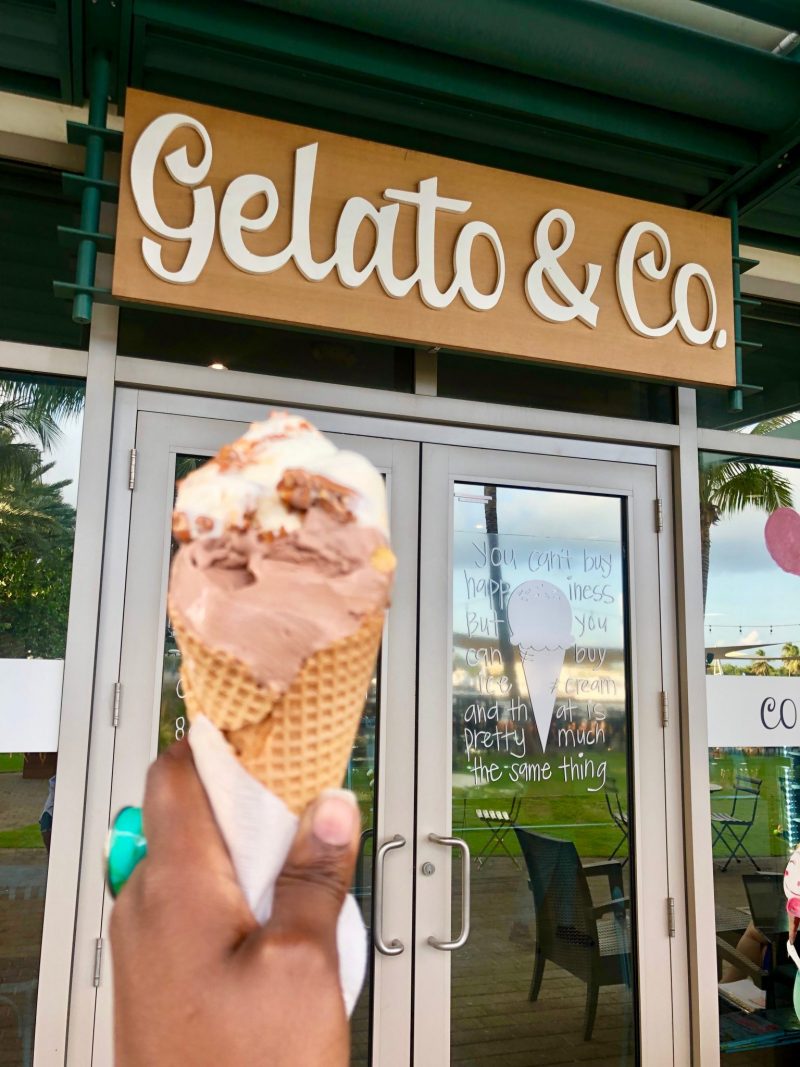 Lastly, be sure to grab a Tortuga Rum Cake to take back home as a yummy souvenir! One of the largest exports of Cayman Islands, this Caymanian staple has been around for almost 40 years and for good reason. No one has ever been disappointed receiving this as a gift so stock up on various flavors and sizes when on island!
Cayman Kind
The people, the culture, the warmth, the smiles, the genuine hospitality – these are a few things that come to mind when one says the phrase, "Cayman Kind." The minute I stepped off the plane, I felt it IMMEDIATELY! What's interesting is that you feel a version of this in almost every Caribbean island but in the Cayman Islands, it was an elevated feeling. It's not something one can describe. It can only be felt.
And there you have it! Cayman Uncovered with Cruzan Foodie is the Cayman Islands guide you didn't know that you needed. Have you visited the Cayman Islands before? I'd love to hear your thoughts about the islands. Leave a comment below. If you enjoyed this guide, don't forget to share it on your social media channels!
Until Next Time,
Q the Cruzan Foodie