How To: Traveling to St. Vincent
Traveling to St. Vincent & the Grenadines should be on your travel bucket list! When most people speak about traveling to the Caribbean, it is rare to have this group of islands in the southern Caribbean be part of the conversation. Whether it's due to lack of coverage or limited promotion, there's no denying the magic waiting to be found in their lush mountains and black sand beaches. Consider traveling to St. Vincent & the Grenadines before you book your next Caribbean vacation. Here are a few things you should know to ensure a fulfilling "Vincy" experience!
Getting There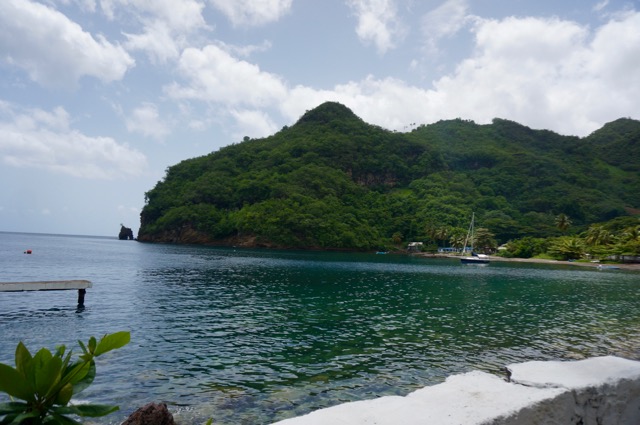 St. Vincent Argyle International Airport (SVD) officially opened on February 14, 2017, offering a sleek new airport that can accommodate larger commercial planes. Visitors must take a flight with a major airline to a connecting hub such as St. Lucia, Barbados, Trinidad or Grenada then take a connecting flight with SVG Air, Caribbean Airlines or LIAT. Additional commercial airlines are beginning to schedule flights into the new airport. Some of the smaller islands have their own airports that handle small charter planes but large commercial flights will come into the main island before heading on to the smaller islands in the chain.
Bonus Tip: Book your connecting flight into St. Vincent with Caribbean Airlines or SVG Air if you can. It's important to note that LIAT Airlines will soon be liquidated as a result of huge losses due to COVID-19. The fate of the Antigua-based airline is unknown at this time. In all fairness, they were a pain to fly with because of their frequent stops throughout the Caribbean before getting to your final destination.
Where to Stay
Endless choices are available to visitors looking for cozy accommodations in St. Vincent & The Grenadines. The first step in this process is figuring out the kind of trip you want to have on the island. Relaxation? Adventure? Maybe a little bit of both? With nine inhabited islands to choose from, you could never go wrong. Start off with one or two nights on the main island in a simple guesthouse or a luxurious beachside villa without breaking the bank. Next, scope out the scene on one of the smaller islands for the remainder of your vacation. From private islands, extravagant vacation homes, large hotels with a boutique feel & self-catering cottages, traveling to St. Vincent & The Grenadines has something for every budget.
Things to Do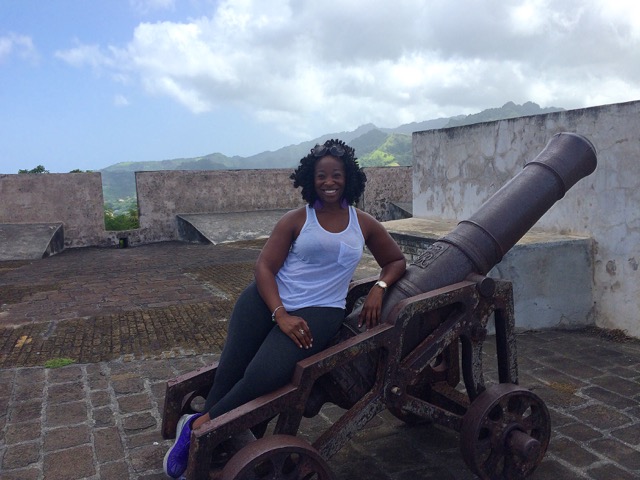 There is no shortage of activities and excursions when traveling to St. Vincent & The Grenadines. The goal is to experience the best of what the island has to offer through a combination of rainforest eco-adventures, snorkeling & scuba diving, sandy white beaches and yachting & sailing explorations. Take a full-day island tour of St. Vincent to feel the refreshing showers of Dark View Falls cascade on your shoulders. Discover the tropical trees & flowers found in their sprawling botanical gardens and have a quick conversation with the island's national bird, the St. Vincent Parrot. Uncover the secrets of the historical landmark Fort Charlotte and get a sneak peek of the future site of what will be St. Vincent's first international airport. Climb your way up the famous La Soufriere volcano or hike any of this island nation's famous trails. Try your hand at sailing and explore uninhabited islands & cays where your own private island awaits you. Plan a visit around St. Vincent & The Grenadines numerous festivals and events such as Vincy Mas, the Breadfruit Festival or Bequia Easter Regatta, just to name a few. Snorkel or swim with the green turtles of Tobago Cays or plunge deeper into Vincy waters to explore the famous Bat Cave or go shipwreck diving. As you can see, a vacation here is certainly unlike any other you've experienced before.
Black Sand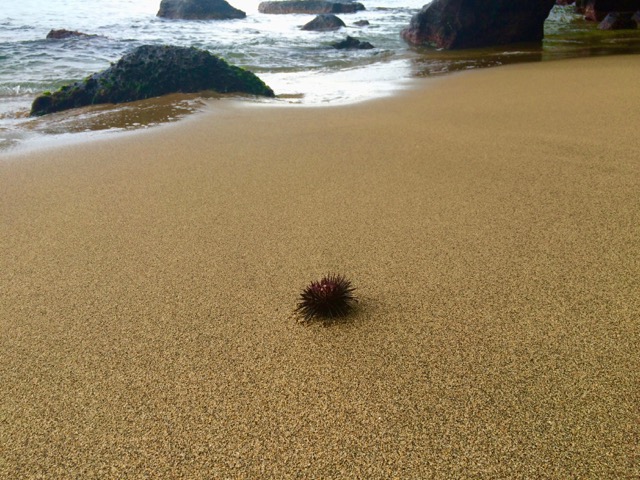 The volcanic origin of St. Vincent & The Grenadines is responsible for the island's alluring black sand beaches. While there are a few white sand beaches along the island's coastline, experiencing a black sand beach in the Caribbean is certainly a bucket list item you didn't know you had. Don't let the sight of this darkness deceive you into thinking their beaches are void of tropical paradise. This island nation beaches are idyllic and pristine, possibly some of the best beaches the Caribbean has to offer.
Land of the Blessed
The early inhabitant Amerindian Caribs named St. Vincent & the Grenadines 'Hairoun,' meaning 'Land of the Blessed.' Not only is this the name of the island but also the name of their famous beer. The St. Vincent Brewery Ltd. – also known as Hairoun Brewery – was established in June 1985 and has since become a staple in Vincentian homes and the preferred beer of visitors to the island. Brewed with barley, hops and 100% natural spring water of St. Vincent, this true national icon contains 4.8% alcohol is produced and bottled at the St. Vincent Brewery Ltd. No trip is complete when traveling to St. Vincent & The Grenadines without having a few Hairoun beers while lounging on the beach.
Overflowing Waterfalls
The average rainfall in SVG is 290 cm per year, resulting in a few waterfalls throughout the island that flow year round. The most popular one is Dark View Falls, with its abundance of fauna and flora surrounding the area. To arrive to the falls, visitors must endure an exhilarating walk over a bamboo bridge to arrive to the side where the falls are located. Once you've safely made it to the other side, here's what you'll encounter (click on the video below):
Botanical Gardens
Love being surrounded by the beauty of nature? You can easily spend an entire day exploring the oldest botanical gardens in the Western Hemisphere, St. Vincent Botanical Gardens. Located on 20 acres of land, countless tropical plants, trees, flowers and birds can be found on the property with each carefully labeled with a brief description. Local guides are available to give you a thorough tour of the gardens with full explanations on each tree, plant and flower. The endangered St. Vincent Parrot, the island's national bird, can be found chatting away in the onsite aviary. Can you hear what they're saying in the video below?
Pirates of the Caribbean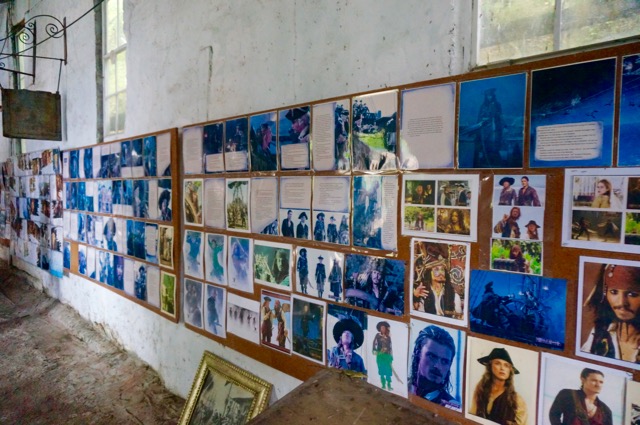 Ahoy Matey! Did you know that a number of scenes from the award-winning Disney movie series, Pirates of the Caribbean, were shot right in St. Vincent? If you're an avid fan of the film series, you can visit the sites where the scenes were filmed and relive some of your favorite scenes from the movies! Wallilabou Bay (leeward coast), Black Point (windward coast) and Petit Tabac (one of the Tobago Cays) were on-set locations for critical scenes throughout the movie series. At Wallilabou Bay, you can learn more about the characters, see movie props and get some behind-the-scene insight on the film in a small museum like building found on the shore.
What to Eat
Any meal you have while traveling to St. Vincent & The Grenadines is sure to be a good one. You can't leave without indulging in the island's national dish, roasted breadfruit and fried jack fish. Breadfruit has a starchy, potato-like consistency, high in protein, nutrient and vitamin rich and a staple in dishes in SVG.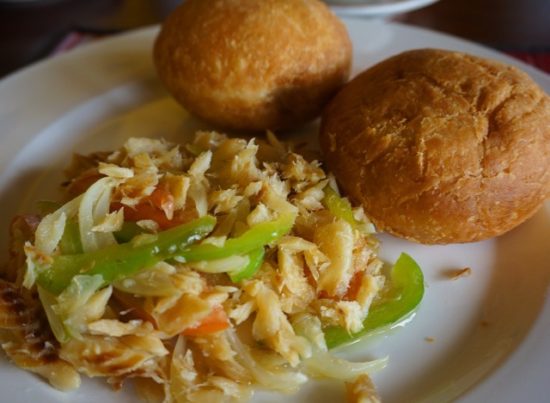 As an island that depends much on their agriculture, visitors can expect meals featuring breadfruit, vegetables, fruit, spices and other ground provisions like yams, dasheen and sweet potatoes. Saltfish and roasted breadfruit is another popular local dish as well as flour dumplings, green bananas, fried bakes and plantains, just to name a few.
As you can see, there are more than a few ways to enjoy your time in SVG! Don't hesitate to book your next Caribbean vacation on this lesser known chain of islands. Traveling to St. Vincent & The Grenadines can be a memorable experience for all visitors once they take a chance to discover the Land of the Blessed!
Safe Travels,
Q the Cruzan Foodie