TFTI Experience Atlanta with Cruzan Foodie
I never imagined I'd visit the TFTI Experience Atlanta during my most recent visit to the city in October 2020. After all, being in a mall with thousands of daily visitors in the midst of the COVID-19 pandemic may seem like a bad idea. However, I was thrilled to have a semblance of fun similar to life BC (Before Covid).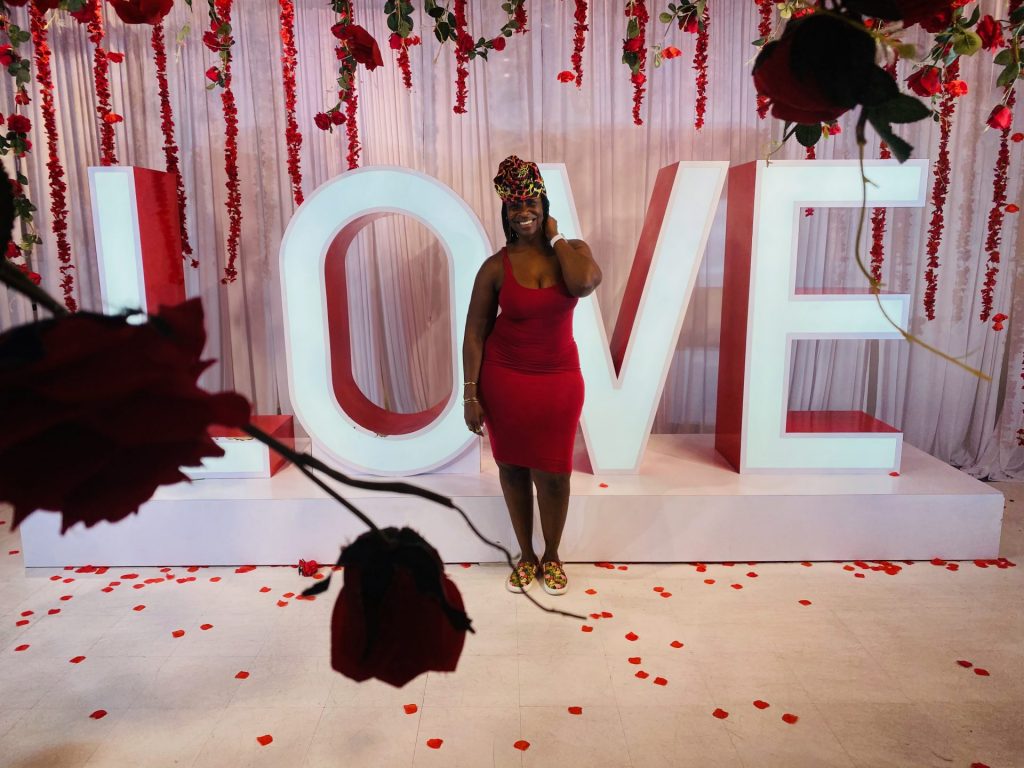 What is TFTI Experience Atlanta?
TFTI (Thanks For The Invite) is an immersive pop-up photo experience at Lenox Square Mall in Atlanta, Georgia. It features 14 curated rooms for fun, insta-worthy photos! From the Upside-Down Room and the Mirror Room to the Kissing Booth and the LOVE signage, there's something for everyone at TFTI.
Is there an age limit to attend?
TFTI Experience Atlanta is a great experience for all ages. Guests under the age of 18 must be accompanied by a legal guardian to visit the photo experience in Lenox Square Mall.
SEE ALSO: Unleash Your Inner Child at Museum of Ice Cream Miami
Are there safety precautions in place?
TFTI has a number of safety measures in place to ensure their photo experience is safe for guests and staff. All staff members are required to wear masks and have their temperature checked prior to starting their shift. All guests are required to wear masks as well. When taking a photo, it's okay to remove your mask (who wants a masked picture anyway?). Be sure to put it back on once all your pics have been snapped! They also reduced the total number of guests allowed in the space per hourly time slot for proper social distancing​. At no point during my time at TFTI did it feel crowded. I felt pretty safe throughout the entire experience. You can read more about their other safety practices in place here.
If I Could Change One Thing…
I only had one objection about TFTI Experience Atlanta. Outside of the cute photo ops and rooms, you didn't get anything else from it from an informational perspective. I would have loved if they gave a little background history on a few of the rooms. For example, what's the significance of peach fruit in Georgia? A little placard with a sentence or two in that photo area would have added such value to the space.
In the room with the figurines of the golden cats waving, I had no idea of their significance. I had seen them before in Asian restaurants but beyond that, I had no idea what it represented. A placard on the floor or on a stand with information about it would have been helpful. After a quick Internet search, I learned about Maneki Neko, the common Japanese figurine known as the beckoning cat.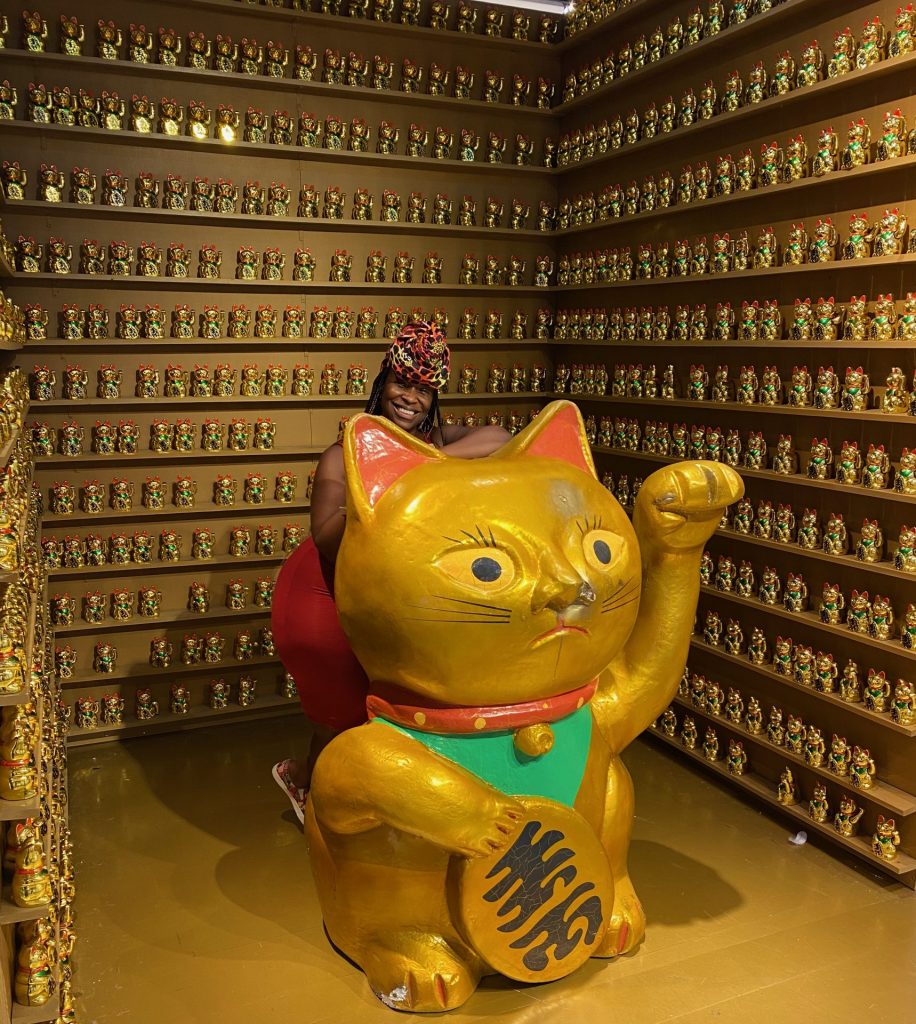 All in all, I had a great time with my brother and 8-year old niece at TFTI Experience Atlanta. Our 5:30pm ticket slot on a Saturday kept us immersed in the experience for about an hour. I felt that was more than enough time to get all the pictures, boomerangs and videos I wanted!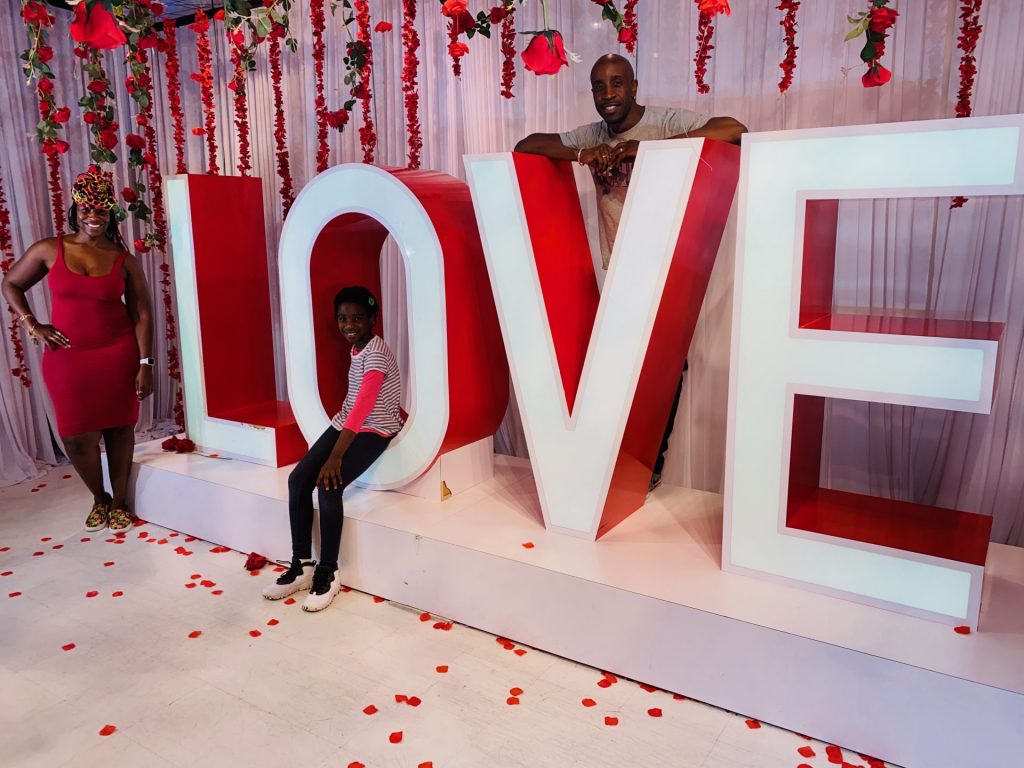 Have you been to TFTI in Atlanta? Or perhaps you experienced it in another city? Be sure to leave a comment below about your time there. If you found this post helpful, share it on Facebook, Instagram or Twitter!
Until Next Time,
Q the Cruzan Foodie