Funky Turns Two: Craft Beer At Its Finest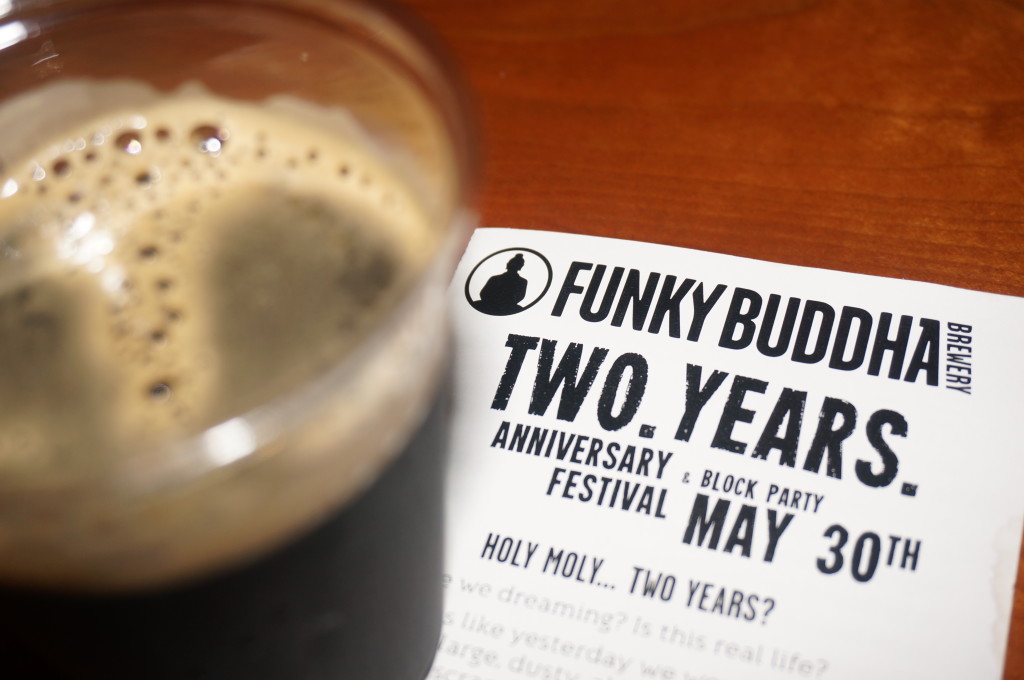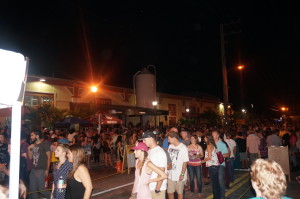 It seems like it was just yesterday someone uttered the term "craft beer" to me. I honestly turned around and asked "what the heck is that?" Unbeknownst to little ol' me, this recent beverage craze would take the culinary world by storm and I'd see it transform right before my eyes. Enter Funky Buddha Brewery. Founded back in 2010, these beer craftmasters opened a 40,000 sq-ft state-of-the-art facility in the Culinary Arts district in Oakland Park, FL in 2013. Powered by a 30-barrel, three-piece brewhouse that feeds nearly 28,000 barrels of capacity, South Florida's largest craft microbrewery produces distinctive beers using the finest, all-natural ingredients.
While I may not be the most profound beer aficionado, I know how to appreciate a good block party! This past Saturday, they blocked of the surrounding streets near the brewery from 12pm to 10pm and had a full-blown street fest equipped with live music, food trucks & over 70 beers on tap. In addition to these beers, they also featured limited release beers that were timed throughout the day so once they were gone, it was gone but not to fret as there was a fresh batch of new limited releases for you to set your sights on! Beer tickets were $6 and food prices from various food trucks ranged from $3 (pizza slices) to $10 (think crab cake sandwiches and lobster empanadas)! The place was buzzing with energy as people from all over South Florida came to celebrate this iconic microbrewry that set the bar for all others to follow.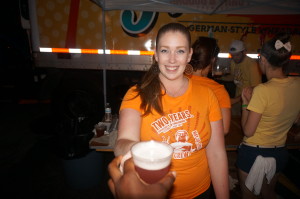 When they first opened their doors, there were only 4 production breweries in South Florida. Today, there are 14! That's right – fourteen breweries! While they're all supportive of one another, it's clear that Funky Buddha Brewery holds a unique experience for novices and beer connoisseurs alike. For more information about Funky Buddha, tap room hours & facility tour information, visit them at https://funkybuddhabrewery.com/.