Cruzan Foodie 2015 Summer Festival Picks
Summer time is here again and that means it's food festival season in every corner and crevice of North America. Seasonal fruits are highlighted and showcased during festivals created in their honor such as strawberries, cherries, even lentils and asparagus (just to name a few)! Craft beers, BBQ & bourbon often come together during this time and makes for one-of-a-kind outings for you & your friends to participate in. Also, there are a large number of festivals that are extremely family oriented, encouraging parents to bring the family along for fun-filled days that surely delight every member of the family.
The following list highlights a few showstopper festivals that are meant to help you explore your foodie side but also as a traveling opportunity to explore a place you've never visited. Here are some of the best food festivals happening in this summer that have gotten the Cruzan Foodie stamp of approval!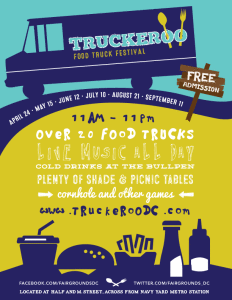 Who: Truckeroo Food Truck Festival
What: Food trucks are all the rage right now & this event features over 20 food trucks, live music all day, games for the family to play with plenty of shade & picnic tables to boot.
When: June 12th, July 10th, August 21st & September 11th, 2015 from 11am – 11pm
Where: Washington D.C across from the Navy Yard Metro Station at the intersection of Half & M St.
Why: You'll get to experience an array of food trucks that offer foods that range from lobster sandwiches & crab rolls to tapas, pizza & gourmet hot dogs. Admission is free to enter and individuals pay for the food that makes their heart (and tummies) race! Visit the nation's capital this summer to enjoy bargain priced music festivals, visit historic sites & learn about the history of this great nation known as the United States of America!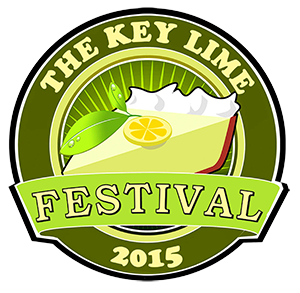 Who: Key Lime Festival
What: Locals & tourists come together to celebrate the wonderment of the famous key lime that is possibly the most popular food in the entire state of Florida that hails from the Florida Keys. Mojitos, pies, soups, soaps and lotions are a handful of things that could be made with this versatile fruit.
When: July 2-4, 2015

Where: Key West, Florida
Why: Explore Key West and celebrate with the locals during the 4th of July weekend to make your visit a trip jam packed with zany folks, great beaches & a festival featuring a key lime pie eating contest, a rum sampling & distillery tour and your chance to be a Sip & Stroll Judge at the 2015 Martini & Margarita Championships!
What: An incredible eight-day celebration kicks off in the Cherry Capital of the World to celebrate the cherry harvest. It grew from an informal "blessing of the blossoms" amongst local cherry farmers into an eight-day affair that features an air show with the U.S. Navy Blue Angels, cherry orchard tours, concerts & lots of cherry eating!
When: July 4-11, 2015
Where: Traverse City, Michigan
Why: This week long event will give you some insight on what make Traverse City, Michigan so special. Think of any possible food or thing that can be made with cherries & you'll be certain to find it here. Games and shows for the kids, activities & races for the outdoor enthusiasts, concerts for the music lovers & a cherry pancake breakfast, a beer tent and a farmers market brunch for the foodies! Take a stroll on the beach, set sail on Lake Michigan or climb mountains of sand. There's something for everyone here!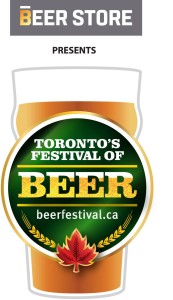 Who: Toronto's Festival of Beer
What: Celebrity chefs & food vendors collide with the celebration of Canada's rich brewing history to bring guests an event with a gourmet touch. The festival will showcase beer-crafting experts from around the world to commemorate this golden beverage that has brought people together for generations.
When: July 24-26
Where: Toronto, Canada at Bandshell Park in Exhibition Place
Why: In addition to the festival, you would be visiting Toronto when the weather is at its very best and there is no shortage of things to do. Because it's cold here 75% of the year, endless outdoor activities are available. Outdoor bowling, art festivals, pedestrian Sundays at Kensington Market & Toronto's Summerlicious culinary celebration are a handful of things you can do in Toronto while visiting for their Festival of Beer event. This will probably be one of the best trips you could ever take and it's my personal favorite on this list! I especially love the hashtag for the event #nomnombeer!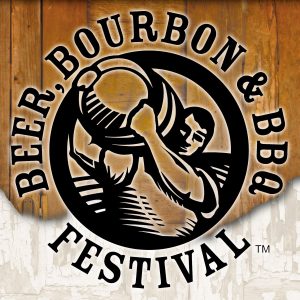 Who: Beer, Bourbon & BBQ Festival
What: Unlimited beer & bourbon tasting awaits you with 40 bourbons & 60 beers on tap for guests to sample responsibly. Live music, tasting seminars & endless BBQ at low prices round out this event, making it one of the very best in the country (by their standards)!
When: July 30-August 1
Where: Cary, North Carolina at Town of Cary's Booth Amphitheatre
Why: If you're a fan of BBQ & want to eat the very best pulled pork, you travel directly to the source! Known for their history in the pork business, the folks in North Carolina make no apologies for bragging about it being the "best in the country". The city has a historic flair that makes visitors feel as though they've traveled back in time. Century old buildings, Hemlock Bluffs Nature Preserve & the 310 acres of Fred G. Bond Metro Park are some of the sights visitors can take in while in town for the Beer, Bourbon & BBQ Festival!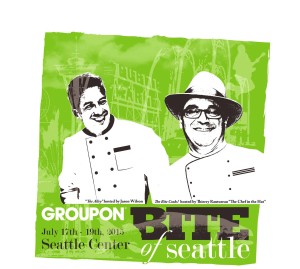 Who: Groupon Bite of Seattle Food Festival
What: This festival features over 50 area restaurants, 30 product booths, live music & entertainment stages, cooking demonstrations & a Family Fun Zone. Admission is free to attend with a few events that come with a small fee. Guests can pay $15 to enjoy The Bite Wine Tasting or enjoy a $10 multi-course meal from seven of the area's best restaurants that benefits Food Lifeline, who provides 88,000 meals every single day to hungry neighbors in Western Washington.
When: July 17-19
Where: Seattle, Washington at the Seattle Center
Why: Seattle is home to a number of awesome sites and attractions that are bucket list worthy. Pike Place Market to see the flying fish, The Space Needle or a ride on the Washington Ferry around Puget Sound are some of the activities many visitors enjoy when they get to the Emerald City.