Inspirationally Crafted with Uptown + Kia = #GameChanger
Life is about taking chances and realizing when it's time to take a leap into the unknown. It's about being a #GameChanger when everything is telling you not to! Over the past few months, I've encountered a number of people who have expressed to me that they want to do more, see more, live more, experience more and discover ways to make an impact within their culture, community and field of work. They're tired of doing the same things over and over again without any joy or satisfaction from their daily activities. Sure, we understand that life isn't always daisies and chocolate kisses but it should be rewarding and fulfilling most days. How do you change it around? Do you go back to the drawing board and start over? Starting over is a bit daunting but a few tweaks and changes here and there can make all the difference.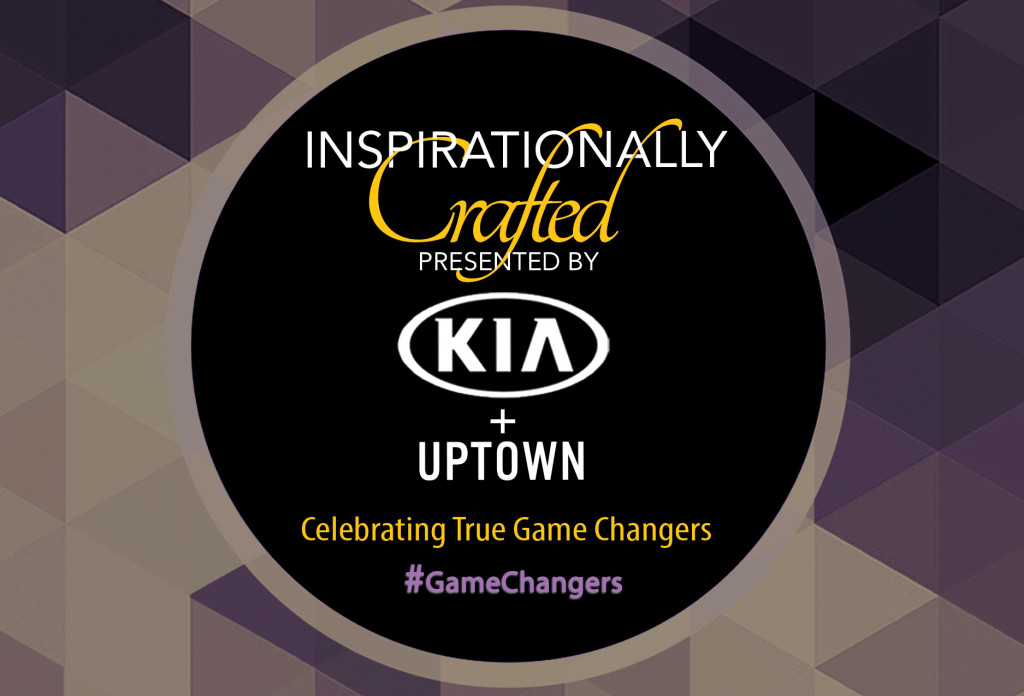 That's why Uptown Magazineand Kia Motors have come together with a host of leading influencers to share and talk about how they are inspirationally crafted and have been #GameChanger's in their fields. On Wednesday November 18, 2015 at 7pm EST, UPTOWN is hosting the #GameChanger Twitter Event recognizing both individuals and a fleet of vehicles that have been redesigned with style, power and make a lasting impact on those they touch.
What does it mean to be a #GameChanger? For me, it took a chance encounter with an unhappy career that led me to change the game in my own life! I've always wanted to travel the world, learn a new language and share my experiences with the world. I pursued a full-time career as a freelance writer specializing in craft beer, food pairings and travel, creating content on these topics and many others that drive traffic, engage readers and boost companies' social media presence! I'm currently living in Spain learning Spanish and experiencing their culture and way of life, enriching my own life in the process and sharing my experience of traveling abroad on my blog, Cruzan Foodie! Experiencing other cultures in different countries is a surefire way to become a #GameChanger in your life. With Uptown + Kia inspirationally crafted #GameChanger social media event, I am able to share my story to inspire others to be game changers as well.
Merriam-Webster defines the term game changer as a newly introduced element or factor that changes an existing situation or activity in a significant way. What new element or factor will change your existing "situation" in a significant way? Join the #GameChanger Twitter Event on Wednesday November 18, 2015 at 7pm EST and find out exactly what that specific element or factor is!
Hear from leading influencers along with other participants who will share their stories of how they are a #GameChanger in their careers and communities to help you get some ideas and offer advice on things you can do TODAY to begin the redesign of your life to transform you into the #GameChanger you truly are! In addition to some great conversation, there will be over $300 in gift card prizes awarded live every 10 minutes!
If you are already solidified as a #GameChanger, you are invited to join in and share how you are inspirationally crafted and have been a #GameChanger in your profession or community. You can also enter to win $250 in the Uptown and Kia Inspirationally Crafted #GameChanger Sweepstakes! Looking forward to chatting & tweeting with you on Wednesday November 18, 2015 at 7pm EST for the #GameChanger Twitter Event with Uptown Magazine & Kia Motors!