Ready to Rumble? Food Fight on the Beach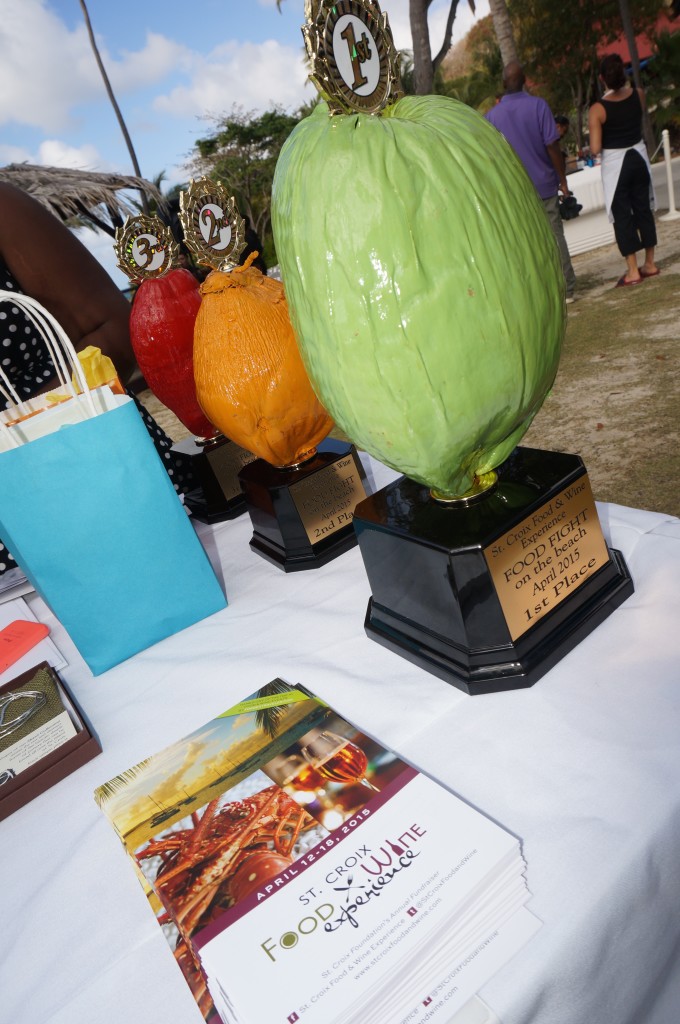 And the skies opened up with a perfect backdrop for a fun-filled event! To say the weather for the St. Croix Food & Wine Experience Food Fight on the Beach at Renaissance St. Croix Carambola Beach Resort & Spa was impeccable would be an understatement. A cool island breeze and partly cloudy skies awaited the 3 celebrity chefs and their teams for the iconic beach side food fight. Chefs Ray "Dr. BBQ" Lampe, Barbecue Hall of Fame author, Dean Spinks, Facebook Executive Chef & Sam Choy, restaurateur & James Beard Winner were the 3 competitors in the food fight that consisted of 7 challenges. Supported by a team of local culinary students, the teams duked it out through a series of timed challenges to earn as many points possible.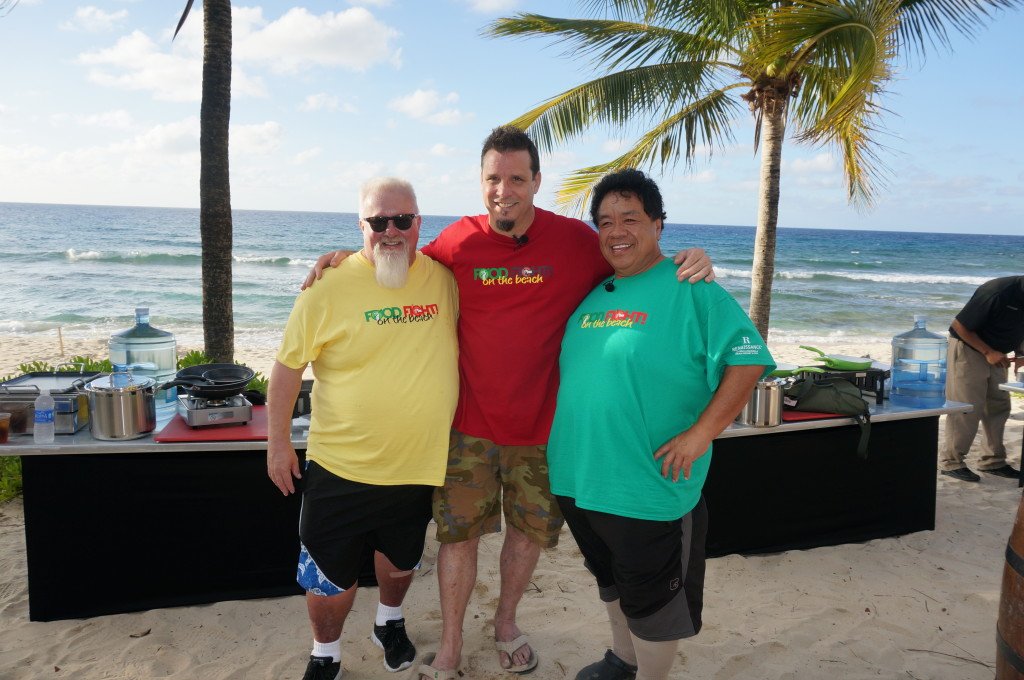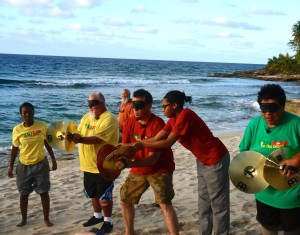 While the challenges were no easy feats, the chefs and their teams worked through catching & cracking eggs on their foreheads, turning a tomato into a blooming rose & catching eggs in a pair of cymbals blindfolded. The teams also played a culinary version of the popular game show Jeopardy with categories like Caribbean Food Fun Facts, Native Seafood & Answers Only a Sous Chef Would Know.
The last competition of the evening was the one everyone was waiting for – The Cook-Off! Much like Food Network's TV Show Chopped, each celebrity chef had 40 minutes to choose ingredients from the beach side "pantry" and create a signature entrée with their teams. Soon enough, the teams were in full swing chopping ingredients & tasting foods as they crafted their dishes to present to the judges. Points were awarded for presentation as well as taste in which Chef Sam Choy and his team were declared the winners of the cook-off, resulting in their victory for the 2015 Food Fight on the Beach! As a bonus reward for his team, Chef Choy will be taking his team members to Hawaii to cook & learn from him at one of his restaurants. Talk about winning the ultimate prize!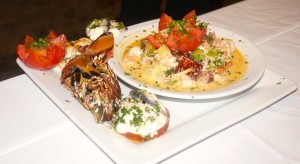 An event that was enjoyed by locals and visitors alike, Food Fight on the Beach was a fun event filled with loads of laughter while raising funds for the St. Croix Foundation. The St. Croix Food & Wine Experience continues tonight with A Taste of St. Croix, the inaugural event that started it all 15 years ago!