Miami's Newest Magical Happy Hour
Happy hour – a time most adults look forward to after a long, strenuous day at work. In Miami, you can find happy hours at just about every restaurant, bar or hotel but not all happy hours are created equally. At WunderBar, a globally inspired craft cocktail bar located inside Circa 39 Hotel on Miami Beach, guests must be prepared to be mesmerized and full of awe when they experience this eclectic cocktail menu with a touch of magic!
Corporate Mixologist Leo Holtzman is the man behind the new cocktail menu at Wunderbar and it's based on the bar's three pillars: Global, Craft & Rum – not a band combination at all, right? As a result, he curated a menu with 11 signature drinks that feature ingredients from all over the world like Madagascan vanilla, serrano peppers and tamarind from Thailand.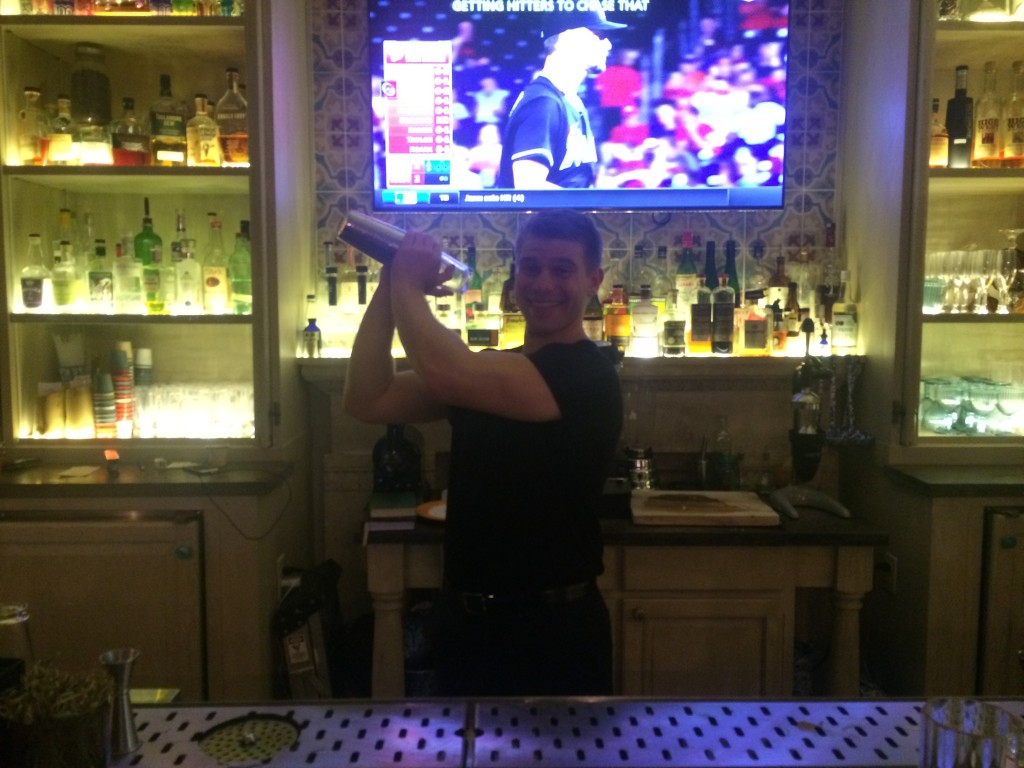 All I've written above is great and all but what's so magical about this happy hour?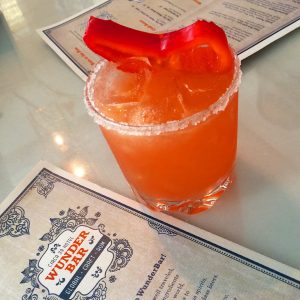 Well, not only is Holtzman the corporate mixologist at Sister Properties Circa 39 Hotel and The Palms Hotel & Spa but he is also a World Champion of Close-up Magic! By combining his first dream of becoming a full-time magician with his expansive knowledge of cocktails and nightlife, he has created a unique experience that offers global cocktails combined with magic tricks. WunderHour takes place from 5pm-7pm daily with light bites available from Jules Kitchen, offering jerk chicken sliders, veggie dumplings and more. You can also check them out on Cocktail Conjuring Thursdays featuring Leo behind the bar performing magic tricks and concocting delicious cocktails with his staff. It kicks off on Thursday October 1st at 6pm with specialty drinks at half price!
You don't want to miss out on these exquisite cocktails in a down-to-earth atmosphere minus the pretentious vibe often found at various Miami happy hours. Head over to WunderBar for their official kickoff of Cocktail Conjuring Thursdays on Thursday October 1
st
– a new happy hour that fuses gloabal cocktails & magic tricks. Come out and enjoy one of their signature drinks in a relaxed yet stylish globally inspired setting.
WunderBar
is located inside Circa 39 Hotel at 3900 Collins Ave. Miami Beach, FL. For more info on WunderBar and Circa 39 Hotel, please visit www.circa39.com.
To get a sneak peek of what's to come at WunderBar and Circa 39 Hotel, take a look at the video below featuring Holtzman's take on the classic cocktail, an Old Fashioned. His "Smoke Fashioned" fuses bourbon, sweet vermouth, maple syrup & Angostura bitters in a maple wood smoked glass.