Top 5 Things to Do in St. Croix, According to a Local
You've done countless online searches for the BEST things to do in St. Croix and the results pretty much share the same thing. Do you know what's missing from almost every single one of those lists? The unique, one-of-a-kind experiences that make St. Croix the magical place that it is! It's no wonder why many people who visit the big island are instantly plotting the various pathways they can take that will end up with them living in America's Paradise. Direct from a local who "bahn yah," here are Cruzan Foodie's top five things to do in St. Croix.
1. Sunrise at Point Udall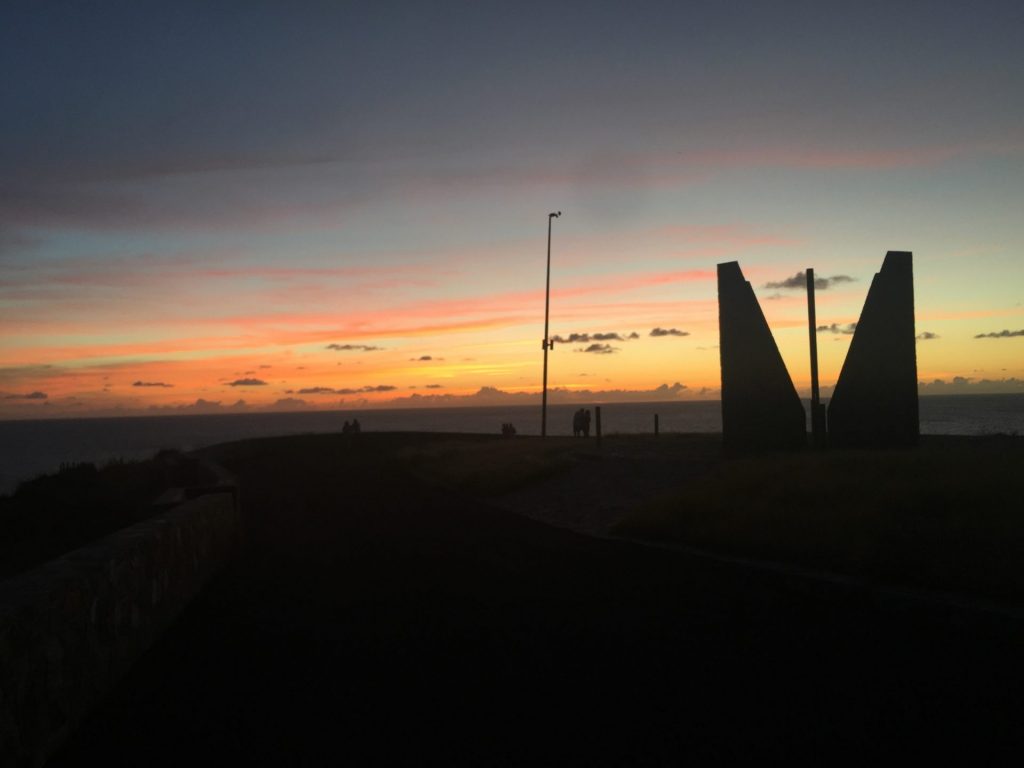 Check this item off your St. Croix bucket list as soon as possible! At Point Udall, you'll be one of the first people in the United States to see the sunrise because it is the easternmost point of the United States. Check your favorite weather app or do a quick online search to determine what time the sunrise is scheduled to happen on the day you're planning to go. Arrive at Point Udall AT LEAST 35-45 minutes BEFORE this time. If you don't, you'll miss that magical moment when the sun breaks through the water and ascends into the sky! Here's a fun fact for you – the westernmost point in the United States is also called Point Udall! It is located in Guam, which is also a United States territory.
Bonus Tip: Cellphone service is almost nonexistent on this side of the island. Share this one-of-a-kind experience with a friend or let a loved one know where you'll be in the event of an emergency.
2. Fill Up on Local Eats with VI Food Tours
Fanatical foodies, look no further! This one was made specifically with you in mind. What is the best thing to do in St. Croix? Eat authentic local dishes recommended by local guides! VI Food Tours offers a guided food tasting and cultural walking tour in downtown Christiansted that takes visitors beyond the boardwalk. You'll enjoy six exclusive tastings of authentic cuisine on their Taste of Twin City Food Tour. Led by local expert guides, you are sure to leave more than full after eating and drinking your way around the city at locally owned and operated restaurants and specialty food shops.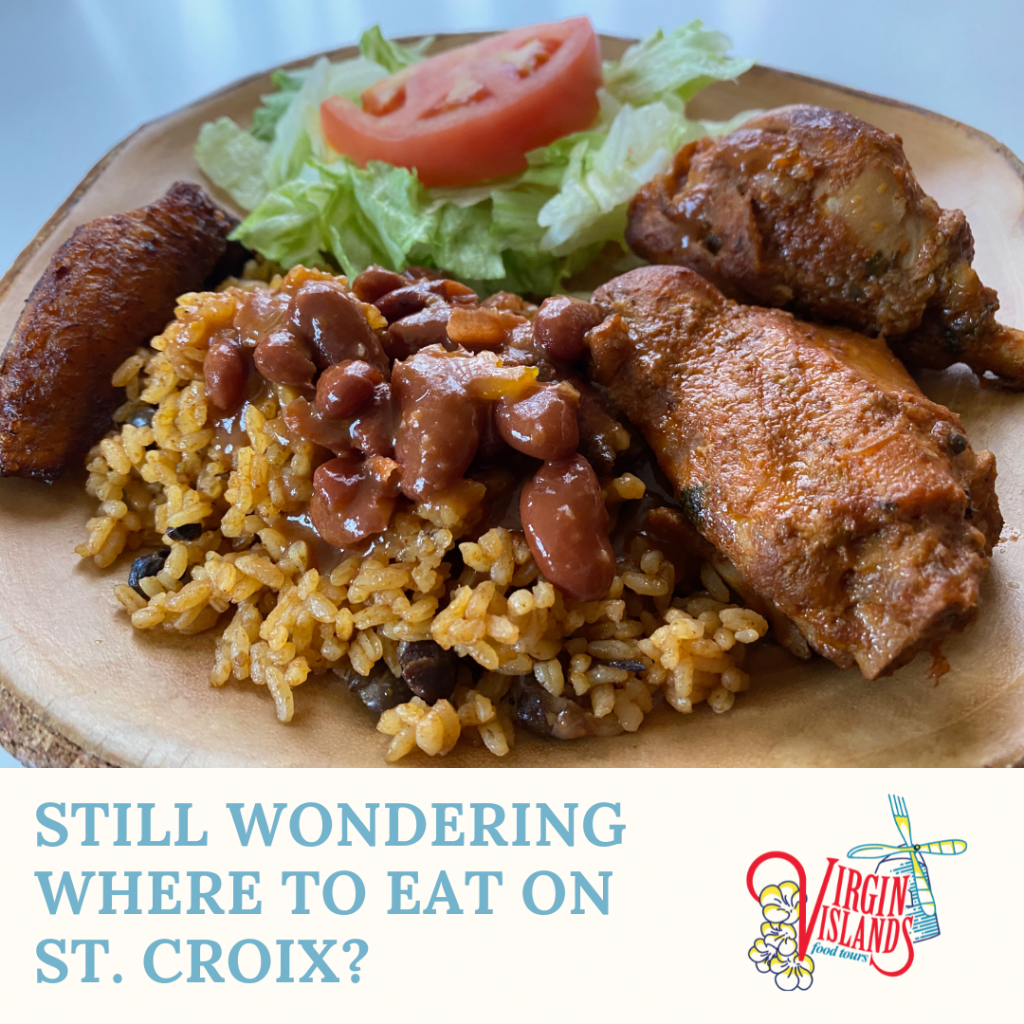 This is more than a food tour; you also learn about the island's history, architecture and culture within a 3-hour span. With only 10-12 spots available per tour group, they get booked up rather quickly as the guides offer a personalized, intimate experience for each guest. Reserve your spot here ASAP! You don't want to miss out on this must-do excursion on St. Croix.
Bonus Tip: Do NOT wait until you get on island to book this tour. You want to get on their calendar before your arrival to avoid any disappointment.
3. Late Night Eats
For another foodie experience you won't find anywhere else, find your way to Gallows Bay for delicious local dishes from the one and only Panchi! Every Friday night – well actually early Saturday morning at 2am – people flock to Panchi's house near the bayside in Gallows Bay to get a taste of kallaloo, fish and fungi and conch water aka conch soup. Pack your patience along with some cash; the lines are usually long, and everything operates on "island time." Chat up the people waiting right along with you; you'll discover that time moves by rather quickly. Get directions to Panchi's here.
SEE ALSO: Virgin Islands Foodie Favorites
Bonus Tip: If you get there a little before 2am, the wait time isn't as long but then you miss out on the vibes and energy of a Panchi lime! This is one of the best things to do in St. Croix to get a true feel of the people and their culture.
4. Day Sail to Buck Island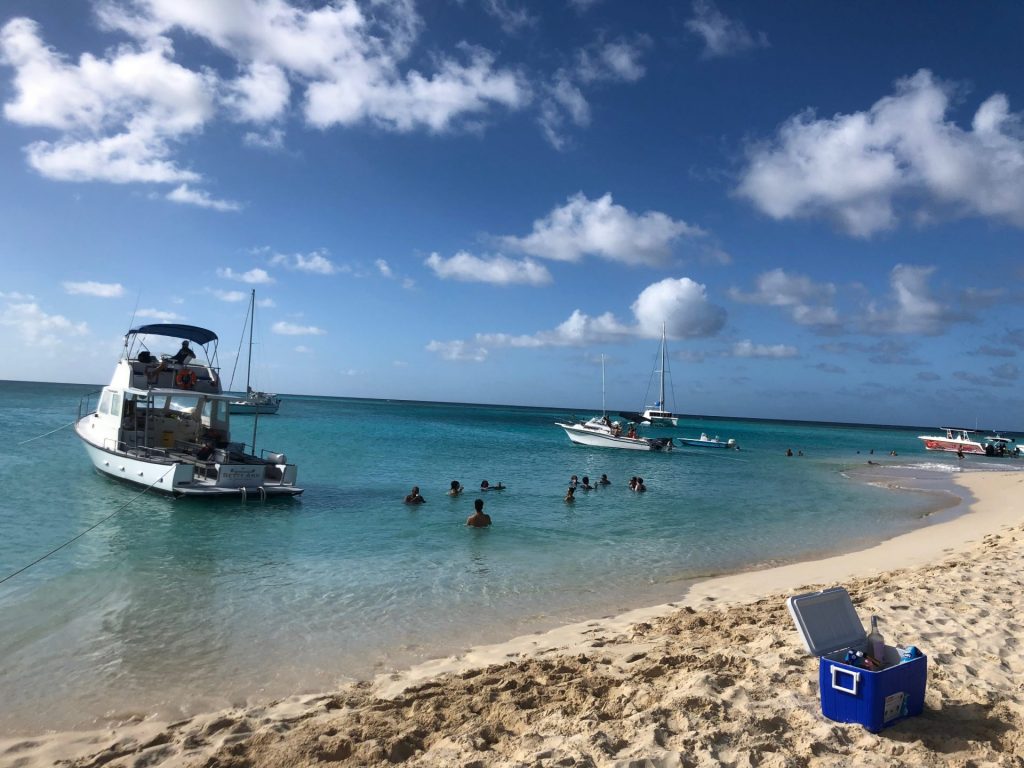 No trip to St. Croix is complete without a day sail to St. Croix's most cherished attraction, Buck Island. This small, uninhabited 176-acre island lies about 1.5 miles north of the northeast coast of St. Croix and features one of the world's most beautiful beaches (according to National Geographic). Accessible only by boat, Buck Island was declared a National Monument by President John F. Kennedy and is a federally protected national park under the National Park Service.
Various charter companies lead half-and-full day trips to this picturesque location where you can snorkel or SCUBA dive through the stunning elkhorn coral barrier reef that surrounds two-thirds of the island. Home to the only underwater trail in the United States, you're sure to spot schools of blue tangs and trumpet fish or even catch a glimpse of a barracuda, reef sharks and a sting ray or two. Spending a day lounging with the breathtaking views of Buck Island surrounding you in one of the best things to do in St. Croix.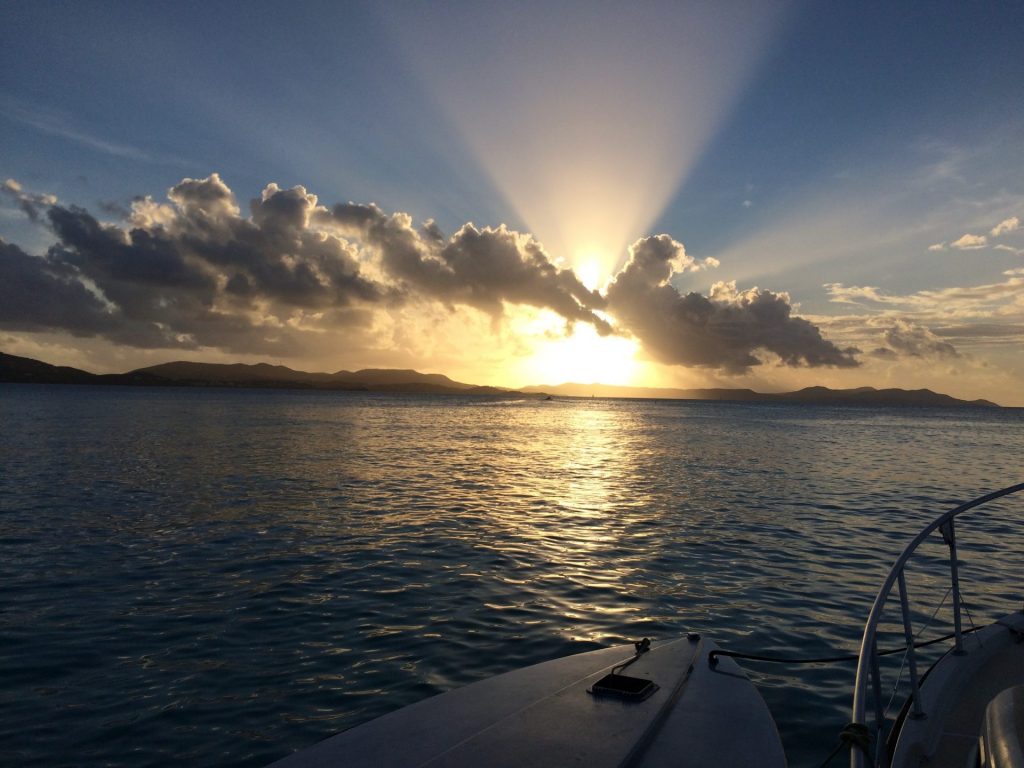 Bonus Tip: Leave paradise the way you found it. As a marine protected area, you are not allowed to remove anything from Buck Island, including rocks, shells or set up tents or umbrellas on the beach. Be sure to take all your trash with you. If you see trash, be a helpful human and pick it up. This small act will go a long way in keeping our island paradise in pristine condition for future generations to enjoy.
5. Hike to Ham's Bluff Lighthouse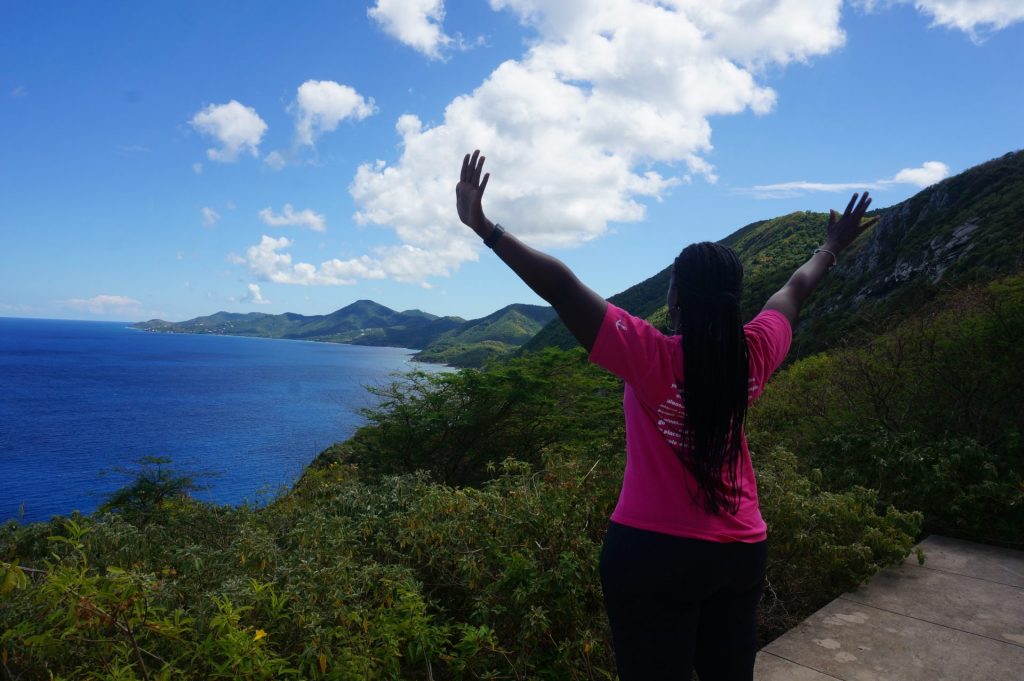 Drink in the astonishing views of St. Croix's north shore! This brief but intense 15-minute hike to the historic Ham's Bluff Lighthouse is one of the best things to do in St. Croix. Designed and built by the Danish somewhere between 1913 and 1915, this cylindrical lighthouse is made of cast iron on a concrete foundation. The U.S. Coast Guard took over operation of the lighthouse after the islands were sold to the United States. The lighthouse is now deteriorating since its mid-1990s deactivation but overall, it's still in good shape.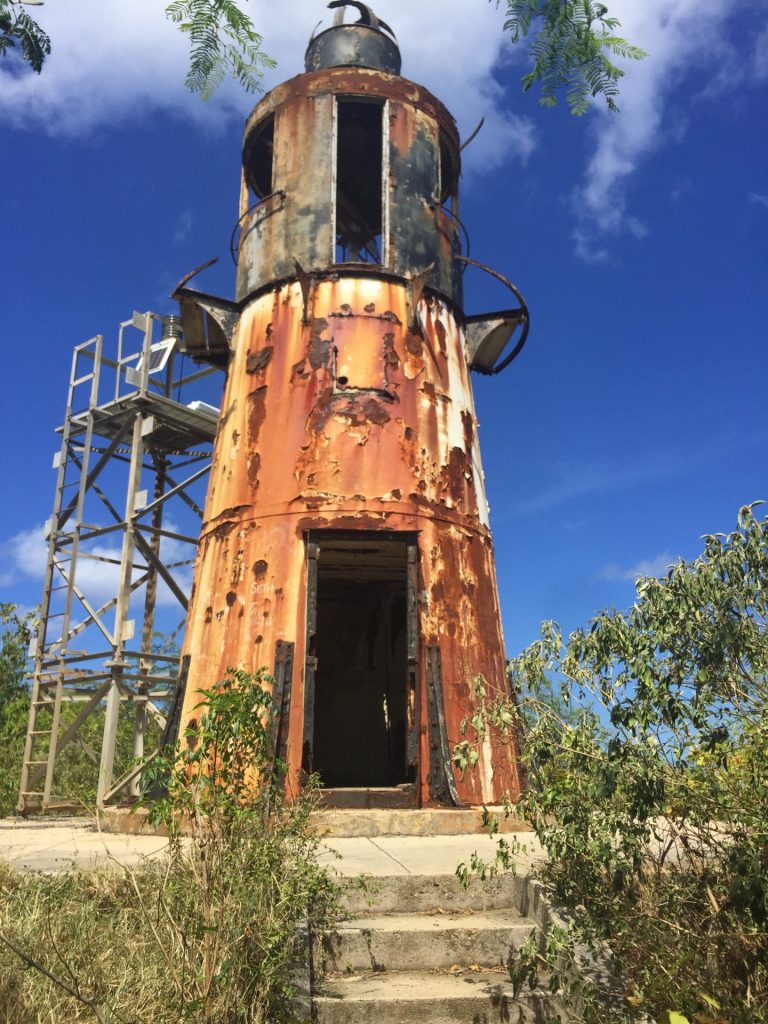 Thanks to the partially shaded path, the hike uphill isn't too bad once you get going. At the top where the lighthouse sits, take in the never-ending views of blue as the cool Caribbean breeze wraps its arms around you. On a clear day, you can easily spot neighboring islands to the north and west.
To get to the start of the lighthouse hike, take Route 63 heading North from Frederiksted closely following the shoreline. When the water is no longer visible, look for the first narrow road on the left marked by two pillars. Turn left onto that road and follow along for about ½ mile until you get to the dead end at the old National Guard Training Center. Park in the dirt areas the road just outside the gate and you will see a trail leading around the west side of the fenced area. A wooden pallet there indicates the "Lighthouse Hike Starts Here."
Bonus Tip: Don't go it alone! Hike with a friend and attempt this hike only if you are physically fit enough to do so. Wear sneakers and long pants for overgrown grass and brush. Bring water, sunscreen, sunglasses, a hat and insect repellant.
BONUS Thing to Do in St. Croix
If you really want to flex your foodie muscles, you must visit the farmer's market at the Department of Agriculture Fairgrounds in Estate Lower Love. This is where you venture off to discover new fruits and try diverse foods. Open Saturdays from 5am to 12 noon, you'll want to get there early to choose from the best of the crops. Here you'll see hot, fresh bread being baked in a metal drum or watch a worker cut stalks of fresh sugar cane by hand with a machete. Whatever you need, you can find it at the farmer's market: local fruits and vegetables, cakes, farm fresh eggs, fruit tarts, pepper sauce, butter cookies, handmade soaps, body butters and much, much more.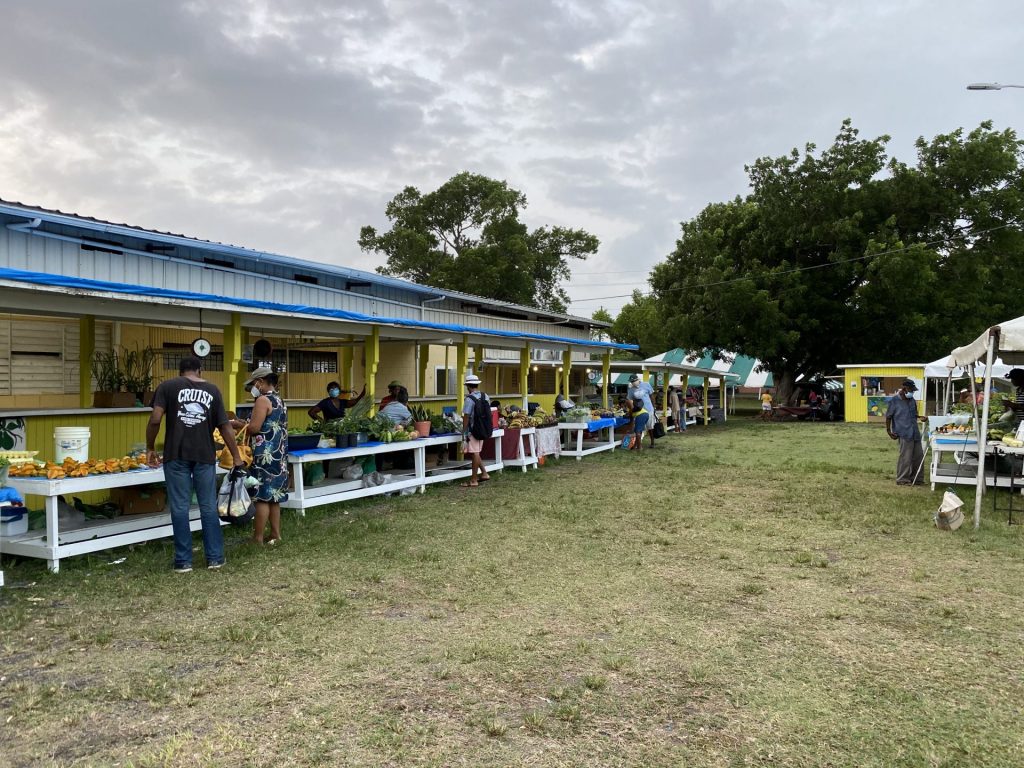 After all that looking and seeing and shopping, you'll surely be famished. Grab a Crucian breakfast from one of the vendors complete with smoke herring, saltfish, johnny cake, cucumbers and spinach. Wash it down with a cup of our local bush tea or an ice-cold cup of passion fruit juice. Don't miss out on this bonus thing to do in St. Croix. Visit the farmer's market located at the Department of Agriculture Fairgrounds located at #1 Estate Lower Love.
Bonus Tip: Cash is king! It's the best form of currency to use when trying to strike the best deal with a vendor.