Eat Like a Local: Zeny's Restaurant St. Croix
If consistency is key, then Zeny's Restaurant St. Croix has the blueprint! This Latin-infused restaurant has been around for over 30 years serving local favorites seven days a week. Stew chicken, season rice, conch in butter sauce, roast pork, chicken soup and much more, there is no shortage of hearty local dishes sure to fill you up.
Zeny's Restaurant St. Croix is located at 15 King Street in downtown Christiansted. Located in a quaint, yellow building, the restaurant is often confused to be someone's home. It doesn't help that the landmark sign is hard to see based on its position on the building's east side.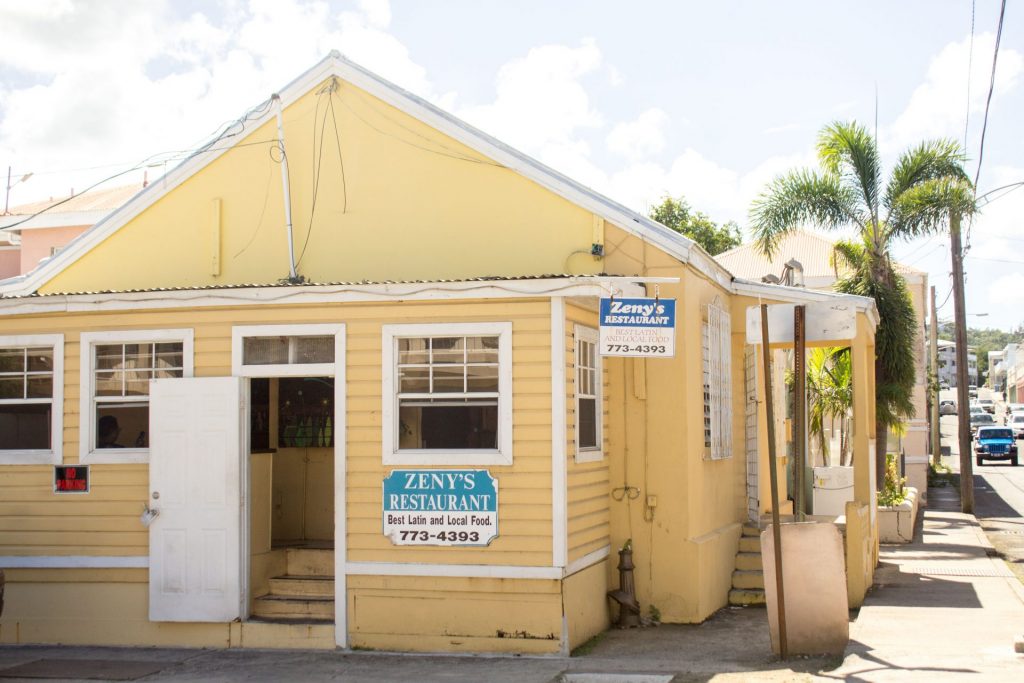 Nevertheless, this is one of those spots that I always come back to that never disappoints. Head inside and place your order with Zeny herself. She's usually perched behind the bar, excited to greet everyone that walks through her doors. Originally from the Dominican Republic, Zeny has been on St. Croix since 1989. Her soft-spoken voice coupled with her warm presence will put anyone at ease, giving the impression that you're having a meal at your favorite aunt's home instead of a restaurant.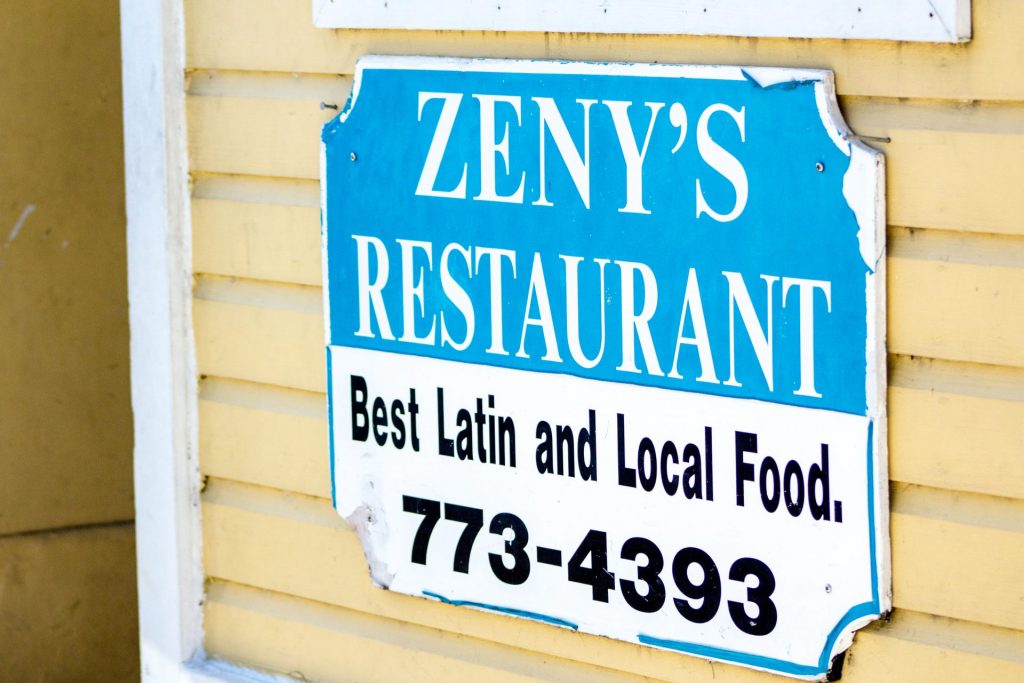 SEE ALSO: ROAST PORK ON ST. CROIX
With more than reasonable pricing, guests can choose from a wide array of carefully prepared dishes. Dine in or takeout, the choice is yours. Cozy up in her intimate dining area with your party or grab your meals to go. My go-to meal will ALWAYS and FOREVER be the stew chicken dish served with seasoned rice, stew beans, sweet plantains and a side salad. This is a typical Crucian dish as you're guaranteed to find it on the menu of almost any local restaurant on St. Croix.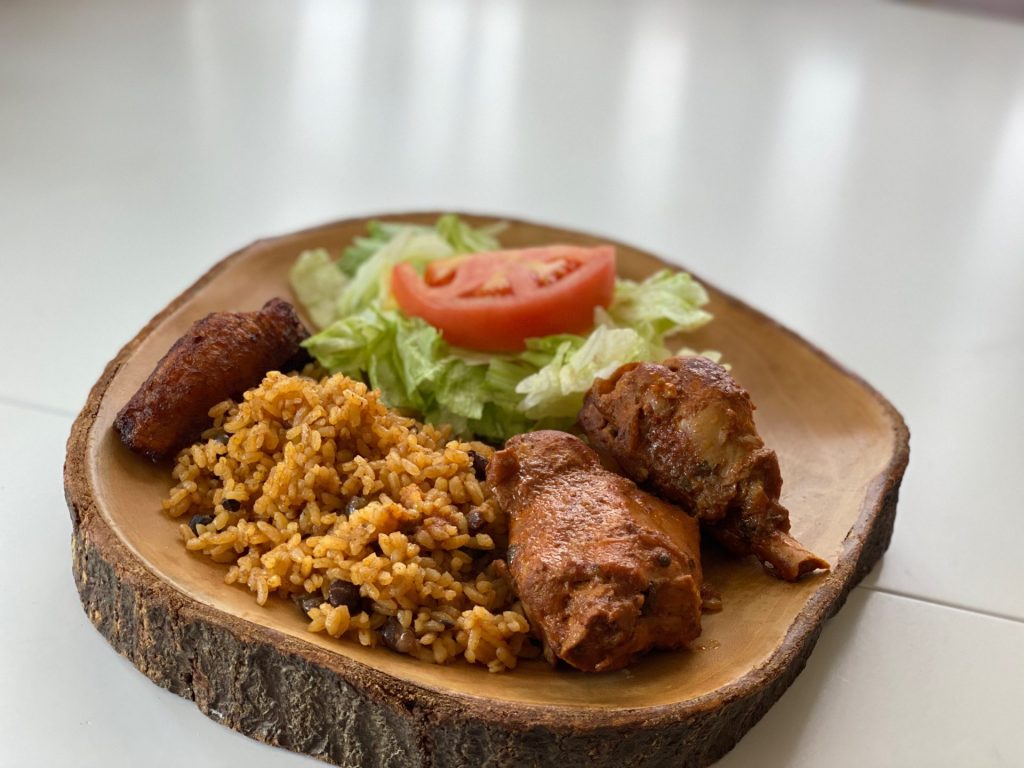 Zeny's Restaurant meals offer more than enough food for one person and can be easily shared between two hungry people. Other superb dishes to try are fried porkchops, curry chicken, roast pork, conch in butter sauce, mofongo, stew shrimp and her popular chicharrones de pollo – crispy bites that can be best described as Caribbean chicken nuggets! Most meals come with your choice of white or seasoned rice, beans, side salad and plantain. Local drinks are also available to help quench your thirst in addition to a well-stocked bar for those wanting a little more kick in their cup.
In addition to the food consistency at Zeny's, there is never an extended wait time to receive your food. "Island time" runs rampant on St. Croix and can drive a person with the patience of Job up the wall. Thankfully at Zeny's Restaurant, your food comes out in record timing and it's always piping hot. They are always clear in providing a time frame of when your food will be ready and it's usually right on time.
If you're wanting a solid Cruzan Foodie experience, look no further! Zeny's Restaurant St. Croix is where it's at. You can experience Zeny's Restaurant and other local food spots on this locally owned food tour. It's the perfect way to the authentic flavors of St. Croix in one afternoon.
Zeny's Restaurant is open seven days a week from 11am to 9pm. I always recommend calling before heading to any restaurant on St. Croix. You never know when the boss might decide to take a break for the day and it will be on the one day you decide to head there for lunch. Call 340.773.4393 to place your order for pickup or to confirm they're open.
Until Next Time,
Q the Cruzan Foodie