Travel Tip: Eating Habits Abroad
Breakfast. The most important meal of the day… or so I've been told all my life. In Spain, that's not the case. In fact, it's the furthest thing from the truth here. My time living abroad in Spain for a cultural immersion program to learn Spanish opened my eyes to the eating habits of another culture. Could it be that everything I've been taught about food all my life is A LIE (cue dramatic music)??? Not at all. There's no need for you to up and completely change your eating habits but it's worth taking a closer look at how you start your morning off, food-wise. When traveling, it helps to adapt to the eating habits of the country you're visiting to enhance your experience.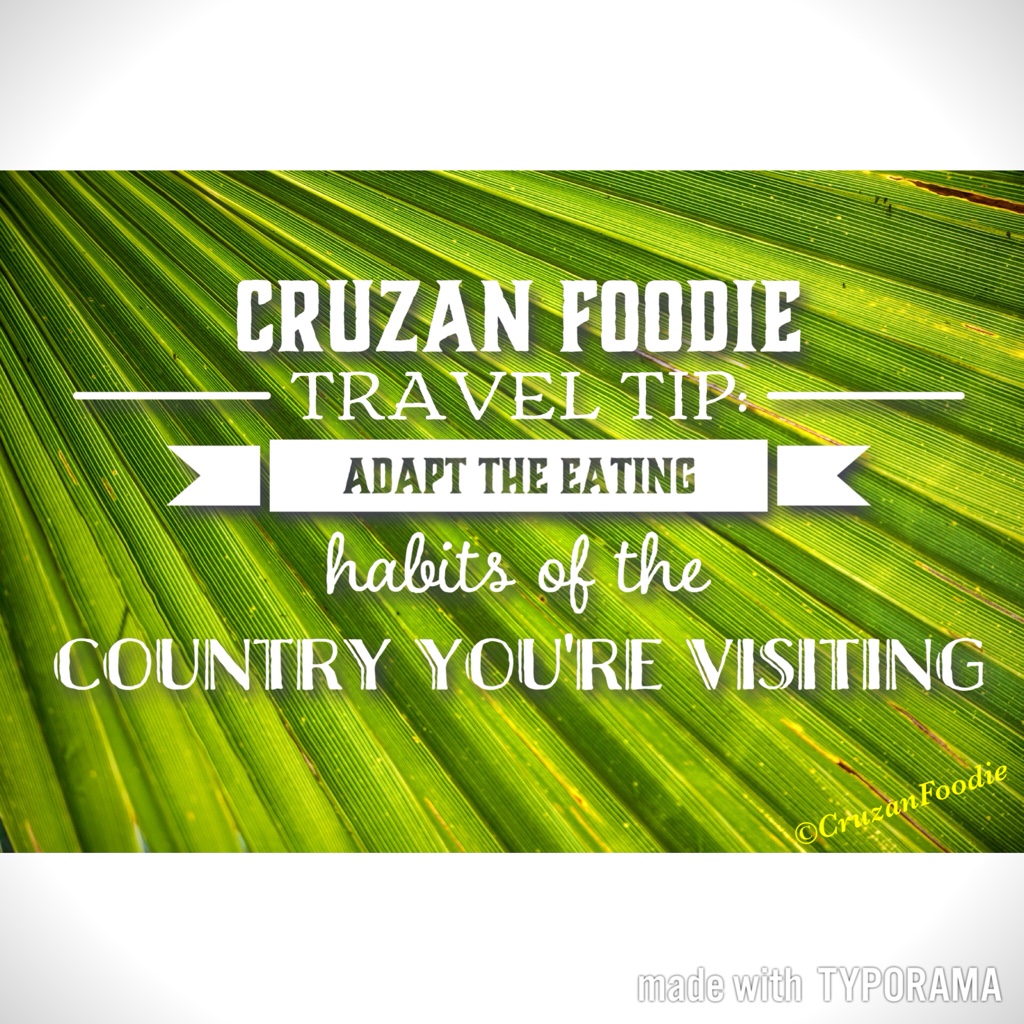 "But why? I always have eggs for breakfast and if I don't have eggs for breakfast, I'll just die of hunger!"
I promise you won't die if you don't have eggs for breakfast. The purpose of traveling is to open your eyes to new experiences, thrilling adventures and different cultural habits. If you don't experience the differences in the places you travel to, what's your purpose for traveling? To say that you did or perhaps you want cool travel pics on Facebook & Instagram? If so, we can apply the whole "Let's not but say we did" concept when it comes to traveling and photoshop your body into pics to share on social media! While that option would save you money, it's certainly not any fun which is why traveling is such an important life lesson. Travel the world to gain an understanding of how others live, experience how other people eat, work and play, learn about their cultural norms and how it helped shape them as people. This is why adapting a country's eating habits is all part of experiencing their culture.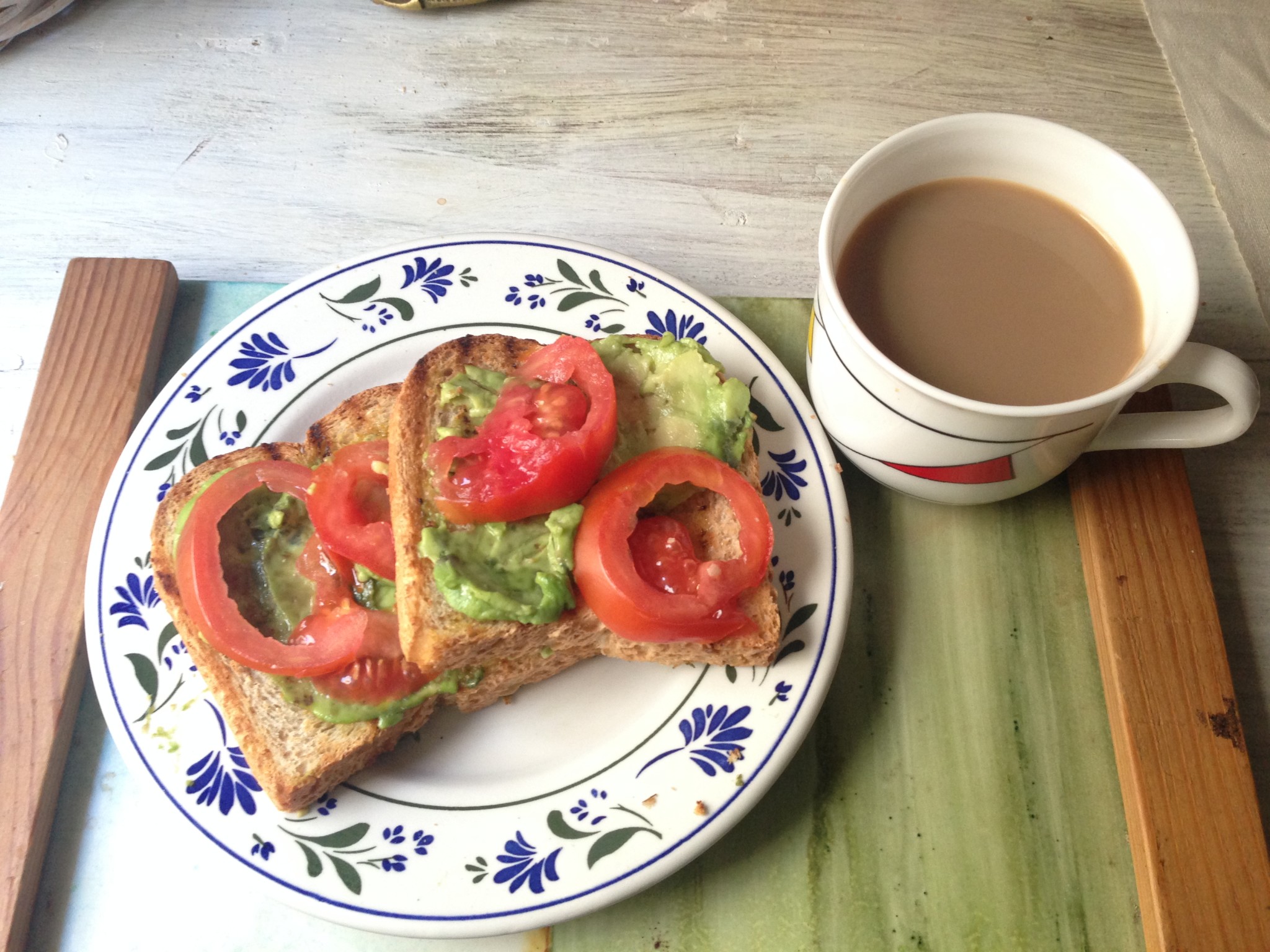 As a result, my eating habits in Spain are much different than that in Miami however, my physical activity levels have changed as well due to the fact that I walked everywhere while living in Spain! The only time I sat inside a vehicle was when it was a cab taking me to the airport or train station. When I first arrived in Granada, I was adamant that I wasn't getting enough protein at breakfast and added a small yogurt alongside the breakfast shown above. By the third week, I had forfeited the yogurt altogether and found the Spanish breakfast to be sufficient. Why? Because I adapted to the eating habits of Spain which included drinking more water, a mid-morning snack and a large lunch with fruits & vegetables. Now compare a popular American breakfast to a Spanish breakfast and tell me which one you prefer to have every day.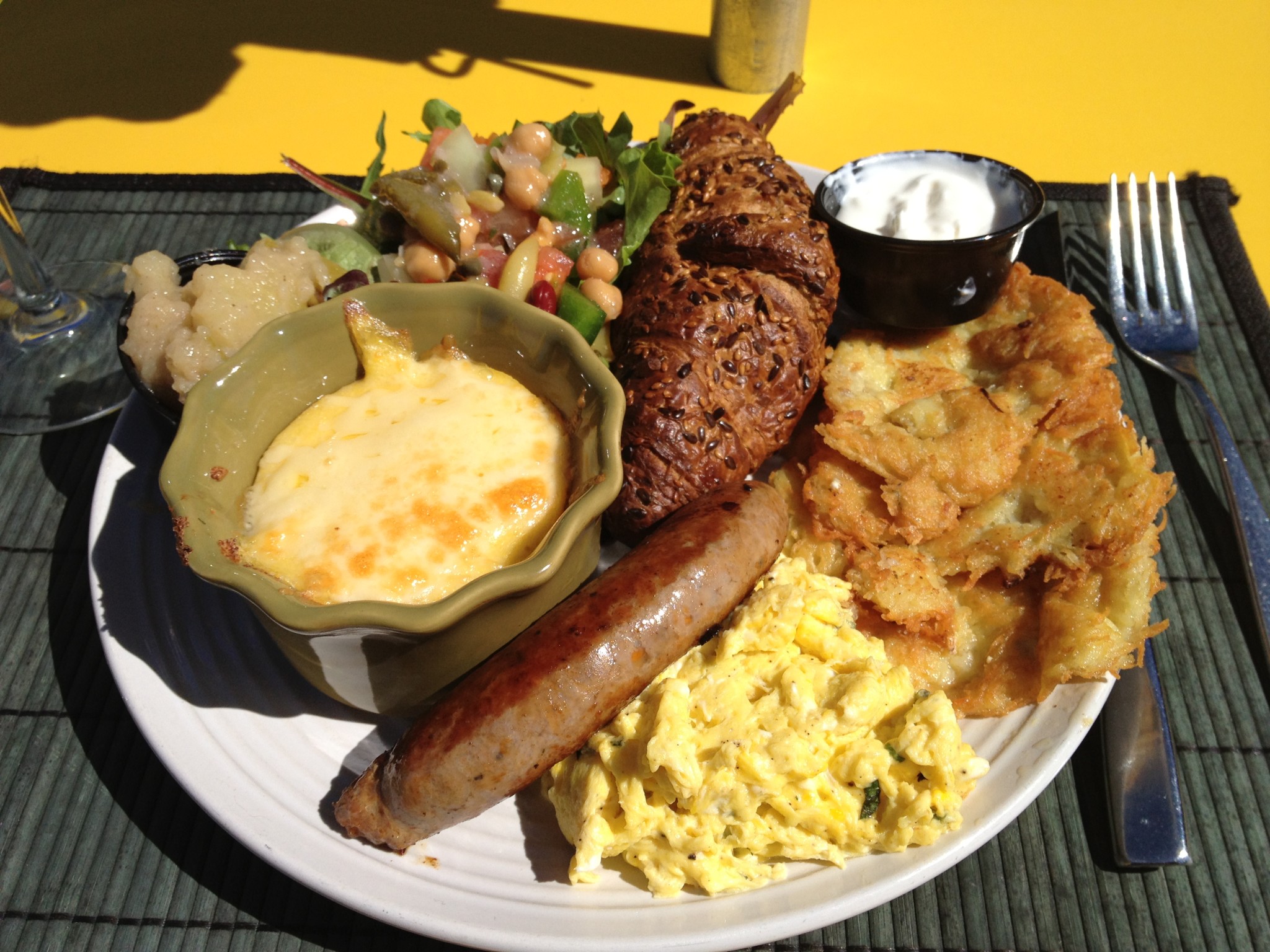 Is the brunch pictured above a fabulous dish? Abso-fricking-lutely! My mouth is drooling thinking about this brunch I would indulge in once a month in South Florida. However, you should not eat this everyday and sadly, many Americans consume between 500-600 calories at breakfast. A typical American breakfast consists of two eggs, three bacon slices, an English muffin or toast, coffee and/or orange juice. Additionally, Americans on average drive to their destinations throughout the day: work, school, gym and grocery stores. When you compare the two, you will realize that the Spanish breakfast combined with their activity levels make for a much healthier lifestyle. This has allowed me to appreciate the Spanish way of life and I'm thinking of ways to adapt some of their food habits into my daily routine when I return home.
Have you ever adapted the eating habits of a country you visited? Share your story below. If you liked this post, please share it on your social media channels using the share buttons below. Looking forward to hearing your stories!
Until Next Time,
Q the Cruzan Foodie