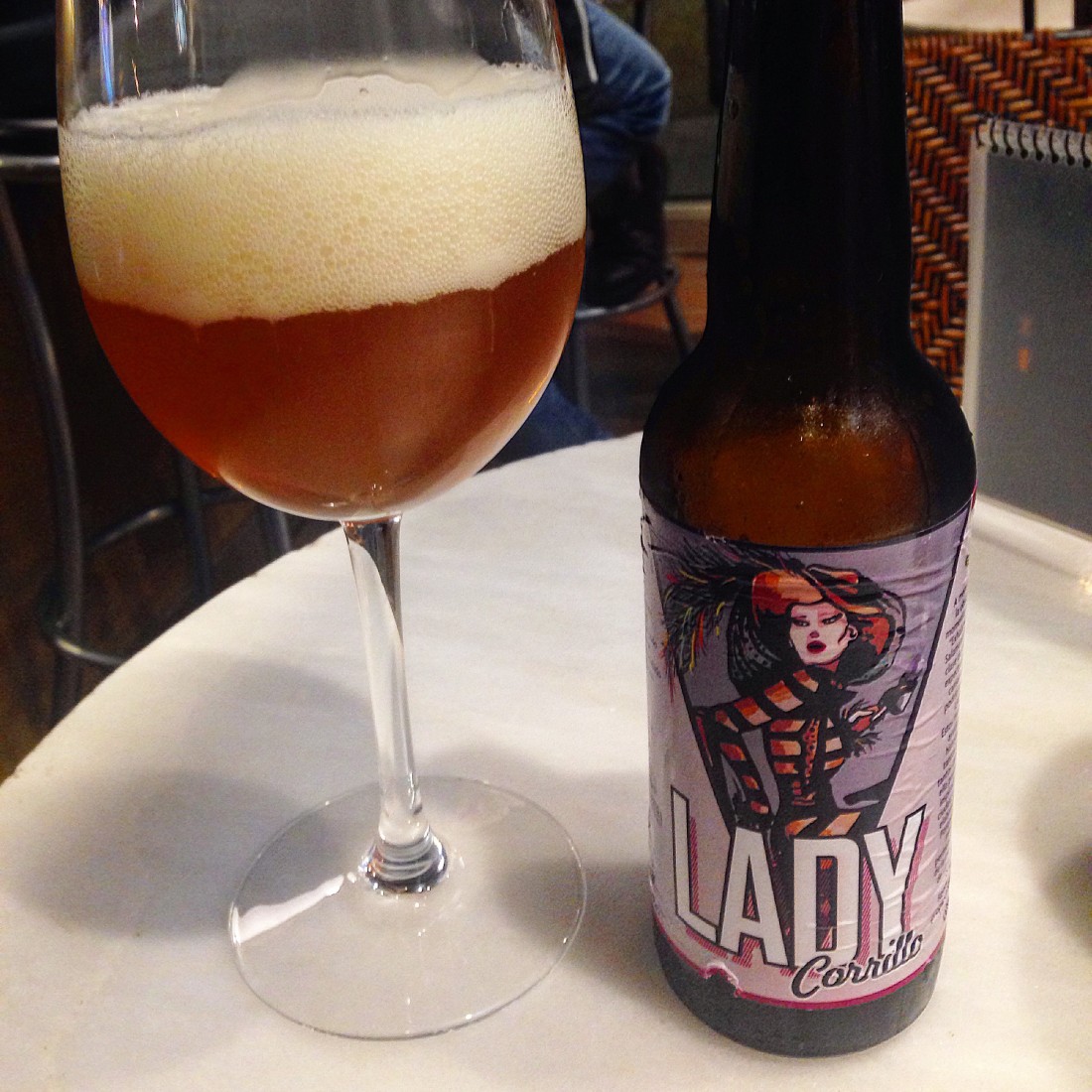 Throughout my travels over the past 3 months, I've been seeking out the best craft beer in Spain to add to the travel adventures of Cruzan Foodie! The idea is that I will uncover a kick-ass craft beer that will have me thinking of ways to smuggle the coveted brew back with me to the U.S. Spain is known for their beers but small batch beer isn't something they've fully dominated throughout the various regions of the country. Nonetheless, I find myself searching high & low for craft beer in Spain or as they say here "cerveza artesana!" My most recent craft beer adventure occurred in Salamanca, Spain – a city located in the inner part of the country in the west. It is the known European City of Culture, famous for its student atmosphere and hosts the third oldest university in Europe, the University of Salamanca, which was founded in 1218.
I was on a hunt for a local, small batch beer since I was getting bored (and underwhelmed) of the usual options on tap at the different restaurants found throughout the country. Cruzcampo, Mahou, Estrella Garcia and San Miguel are okay beers but when you're seeking a craft beer in Spain, you have to search a little further! I stumbled upon a hip, funky restaurant/café/bar situated on Calle Melendez just steps away from Plaza Mayor called Cafe Corrillo. A quick browse through their menu and staring back at me was Lady Corrillo – an all-natural cerveza artesanal American Pale Ale (3.60€) produced right here in Salamanca by Malasombra Cervezas del Tormes.
The bottle label (all in Spanish, of course) boasted the beer's handcrafted, all-natural qualities made without additives and filtration. Once poured into the wine glass provided by the bartender, I got a slightly intense aroma of hops, lots of head on the pour and a cloudy appearance in the glass. Flavor wise, Lady Corrillo had a distinct hops flavor and a dry finish with more carbonation than I typically prefer. The heavy carbonation resulted in a beer foam float on the surface of the beer long after rest of the head had dissipated. This could easily be attributed to the type of glass used. There was a hint of orange citrus flavor on the tongue that was overpowered by the barley malt and hops. However, one could not overlook the intense flavor of the beer that features 5.7% ABV.
Due to the high carbonation level and the amount of head, I found this beer very difficult enjoy as each sip seemed gassier than the last. Due to the second fermentation in the bottle, there was some sediment found during the final sips that affected the flavor of the beer. This information was listed on the bottle as a heads up to the drinker. This beer would be a great match for fans of American Pale Ales (APAs) that enjoy heavy carbonation and hops flavor with a dry finish. This experience would have been more satisfying had I combined my craft beer adventure with food. This would have paired nicely with a Spanish tortilla! Traveling through Spain, I've had my fair share of this authentic dish and I've witnessed a variety of them ranging from cheese fillings to jamón crumbled toppings. Lesson learned: Life is short. Have a tapa with your craft beer in Spain. You won't regret it!
Cheers,
Q the Cruzan Foodie