How St. Croix Food & Wine Experience benefits the US Virgin Islands

St. Croix Food & Wine Experience (STXFWE) is the annual benefit for the St. Croix Foundation for Community Development that will take place April 7-10, 2017. From night flights accompanied with worldly wines and delectable bites to a sunset BBQ on the island's west end to intimate dinners prepared by world-renowned chefs, STXFWE has something for everyone. What's even better is that it supports a great cause! Learn how your attendance at one of the Caribbean's most anticipated food and wine events help to cultivate a community's philanthropic efforts that benefits the territory of the US Virgin Islands.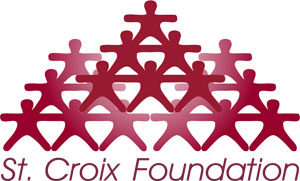 As a 501(c)3 civic organization, the St. Croix Foundation addresses the socioeconomic needs of the US Virgin Islands in areas such as education, historic preservation, community & economic development, public safety and fiscal sponsorship of smaller nonprofits. Since its inception in 1990, they have been committed to identifying community needs as they arise and leveraging available resources to improve the economic and social wellbeing of the US Virgin Islands.
"Cultivating Community Through Food, Fun and Philanthropy" is this year's theme as it exemplifies the foundation's support for holistic community development. The 2017 St. Croix Food & Wine Experience is all about connecting the US Virgin Islands community to cultivate the territory's collective potential. The Foundation's focus on educational and community-centric initiatives utilizes this event to expand the culinary career pathways for the territory's youth, leading the charge for building a healthy community.
ForbesTravel.com has named St. Croix Food & Wine Experience as one of the top ten international food and wine events. The event brings in millions of dollars of revenue into the Virgin Islands economy. It attracts a growing number of visitors traveling from all over the world who come to St. Croix to "Experience" the island's culinary diversity and expertise.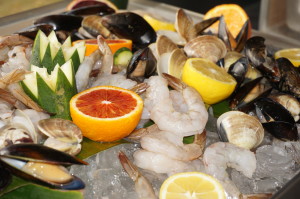 100 percent of the proceeds from St. Croix Food & Wine Experience are invested into programs and broad-based initiatives that achieve widespread impact in the community through the identification of four (4) critical intersection points: public safety, public service, public will and public policy. With this approach, the Foundation can successfully leverage resources multiple times over to build the infrastructure needed to improve the economic and social well being of the US Virgin Islands.
By attending events during St. Croix Food & Wine Experience, you will be supporting the Foundation's efforts in raising money for high impact projects that benefit the people of the territory. STXFWE has raised over $1.5 million for community-based programs for over 10 years. The events held during STXFWE serve as a vocational pipeline by funding internships with guest celebrity chefs and partners for local culinary students.
For more information on the various events taking place during St. Croix Food and Wine Experience, visit www.stxfoodandwine.com and book your tickets today!