How to Celebrate National Donut Day
National Donut Day is one of my favorite foodie holidays. It is everything I expect it to be – full of sweet, rich fried goodness that tasted way too good to be legal. In South Florida, the gourmet donut is where it's at but only a select few are privileged to hold the bragging rights as one of the best in the donut biz. Check out the video below and see why the only way to celebrate #NationalDonutDay is in true "Mojo" fashion!
I wasn't the only one who celebrated National Donut Day here. A group of students from Nova Southeastern University in Davie, FL stopped in before starting a day of classes. Occupational Therapy sounds medical in nature so they needed the sugar for energy to get through classes on a Friday! There were even a few firefighters from the City of Margate Coconut Creek who made the trip out early to get their prime choice from Mojo's extensive donut collection!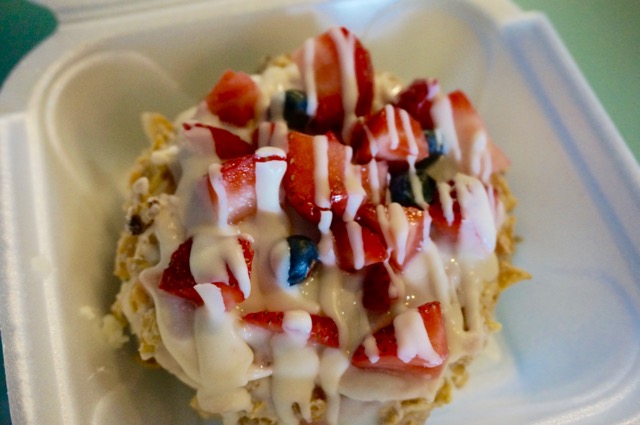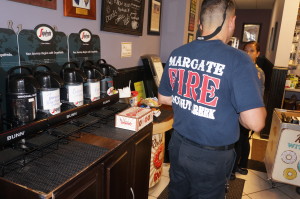 If you happen to be visiting the South Florida area early one morning, be sure to make Mojo Donuts one of your must try eateries during your visit. If you're a local, please continue reading for my disclosure statement. I, Q the Cruzan Foodie, cannot be held responsible for any frequent trips to Pembroke Pines to get your donut fix. Also, I cannot be held accountable if your wife, husband or significant other ceases all communication with you because you didn't bring them back a donut. Remember that sharing is caring 🙂
You can visit Mojo Donuts on Facebook or follow them on Instagram, @MojoDonuts24. For more on my adventures today, visit the Cruzan Foodie Facebook Page & visit the National Donut Day 2015 @ Mojo Donuts album!
Happy Donut Day!!!